Hello there! I've a guest post for you on holiday decorating ideas by Uma Campbell, Freelance Journalist. Uma is s a yoga instructor and freelance writer. She currently lives in Southern California. She enjoys writing about meditation, natural medicine, and home design. Her interests include: home decor, yoga, and running. I hope you like her article as much as I do.
As we welcomed in 2018, many of you dear readers probably made resolutions. While the most popular resolution typically deals with eating better or exercising more, maybe your resolution focused on other improvements. If you haven't made a resolution...now is the time! Since our homes are our castles, an easy resolution to make for 2018 is to clean up the clutter in the house and maybe even make a few changes to help our planet!
If you're looking around the house and you're overwhelmed by the mess or maybe you just want a change, get inspired to go a bit greener this year. Throw out the mess you don't need and integrate a bit of organization and green living solutions into your life. Reduce, reuse, recycle...right? Ready to declutter and green-up your living space? Take inspiration from these eco-friendly lifestyle ideas: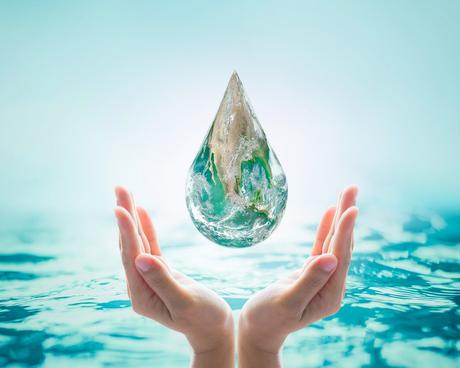 Resolve to Use Less Water
If you're a reader living in a first world country, count your lucky stars for the gift of clean water! Most of us don't realize that more than 600 million people in the world don't have access to clean safe drinking water. The water that we so generously take from our tap? Yep, that's a clear H2O gift. So don't waste it! Install low flow shower heads, turn off the tap when you're brushing your teeth and take shorter showers. Water is, contrary to what we may believe, a limited and precious resource. Let's treat it that way!
Add More Green
Plants and greenery all help take carbon dioxide out of the air and replace it with oxygen. Photosynthesize your house with lots of greenery! Not only do plants and flowers make your room more colorful, but they also help the environment. If you don't have a green thumb, consider less fastidious varieties like succulents.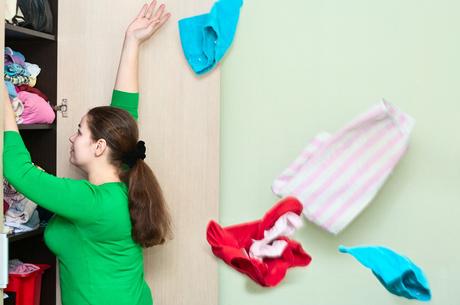 Reduce the Clutter
Have lots of paper lying around? While some of it you might need to keep, discard the unnecessary paper and clutter. Paper and plastic can be recycled. If you have a shredder that cuts lengthwise, donate those shreds to a local animal shelter (they use the paper for bedding). Head to your closet and get ready to do a clothing purge. A lot of us hold onto old clothes that don't fit...or maybe we tell ourselves we'll wear it again one day. Forget maybe...donate those items to a thrift shop. Someone else may treasure the items that we no longer wear. And you also may help out a good cause!
Keep out the Cold and Heat
If cold air (or heat) is coming through your windows, you might need more insulating options. Swapping out old windows for energy-efficient windows may help cut down your electric or gas bills, too! And energy you save helps reduce your carbon footprint. Win, win!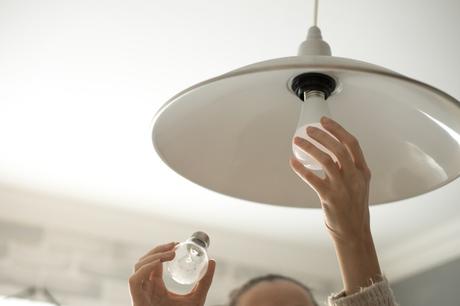 Switch to LED
Lights burn up electricity...and that affects our budget bottom line and the planet. While the cost of LED lights is more than traditional bulbs, LED last longer and use less energy. Slowly make the switch and start changing to LED bulbs as your traditional bulbs burn out. Of course, you also should turn out the lights when you leave a room...that's a simple habit we all should make! If you haven't made your resolution for 2018, consider making a few changes in your home to embrace a greener lifestyle. Some of these changes not only help the Earth...but your pocketbook, too. Most of these changes are small, but they still can make a big difference!