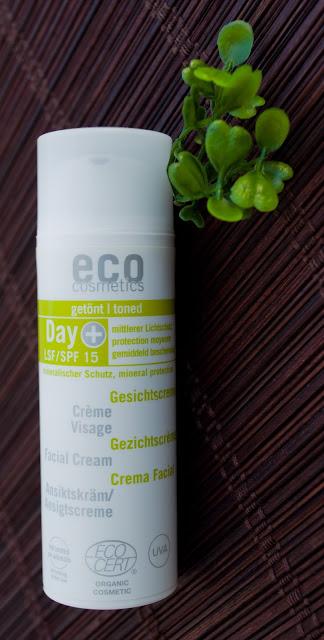 I think I have to tell you first that I've opted for Eco Cosmetics' tinted moisturizer because it is based on vegetal oils such as pomegranate and sea buckthorn, so I was curious about it and thought it would be a perfect option to use as a daily sunscreen during fall and winter. 
Needless to say, this cream is a mixture of mineral and vegetal ingredients, without the addition of harsh or synthethic ones. 
At fist sight, you are gonna love this cream because of the handy and practical packaging, good work! 
This product does what it claims: gently protects sensitive skins and once applied you'll notice how soft and hydrated your skin feels. Despite of having a considerable amount of vegetal oils, it isn't heavy at all and I hardly doubt it will cause your skin to shine during the day if you apply an average setting powder on top. One more fact I noticed is that it works better if you use a liquid or cream foundation after, because powder foundations hardly stick to it and they'll disappear during the day (this is my personal only downside of it, I think Badger Balm Sunscreen worked better for it thanks to its thickness).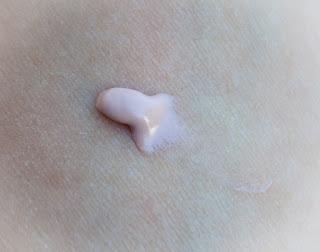 When I first swatched this cream I thought, here we come, another rosey beige shade that will look awful on my warm toned skin, but I luckily observed that it turns transparent, so don't expect that soft tan that Eco cosmetics claims it will give you :) ! 
I really appreciate its smell, it's a delicate vegetal relaxing scent, so difficult to describe! 
Lastly, I've been enjoying this tinted moisturizer (don't expect any good coverage) and I'd recommend it for every skintone and skintype, perfect for fall, winter and spring, when you don't need an excessive sun protection! (: