I wanted to break away from the monotomy of baking the usual cakes and cookies. Much as i liked baking them, i can see the end users of my bakes losing their interests in what i brought out from my kitchen.
So i journeyed west, and went a little French this morning with the French Eclairs.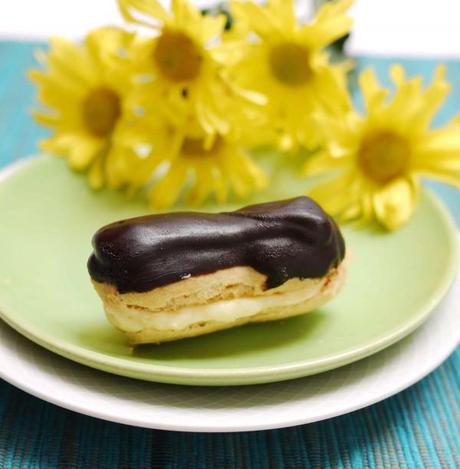 Finger shaped choux pastries filled with pastry cream and topped with chocolate.
Before baking, my choux pastries started out sleek and smooth. They were just slightly bigger than regular pencils, only half the lengths.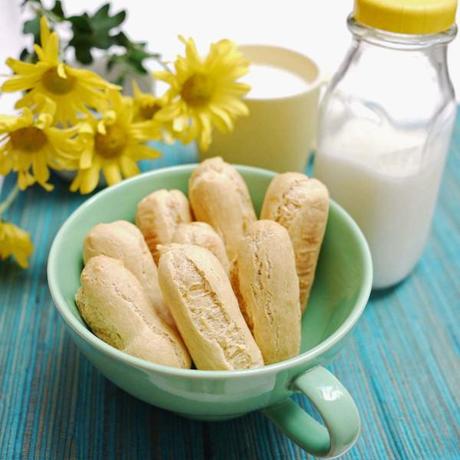 But, they grew in the oven though, and turned out like these Frankenstein fingers. Fat and ripped.
 Not that i minded of course. Ugly, big, fat fingers was exactly what i was looking for. In fact, they bigger they get, the better, cause it means they got bigger caves in them.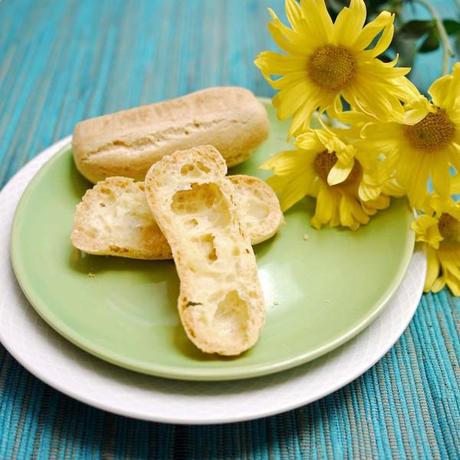 Which means you can pipe in more fillings!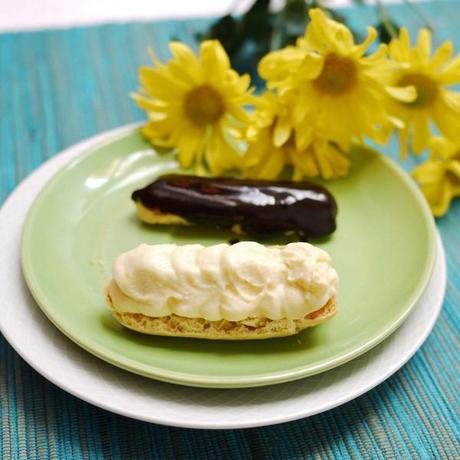 Of course, the choice of fillings is completely up to your discretion. I've made both vanilla and chocolate pastry cream. Just because majority end users are pro-chocolates!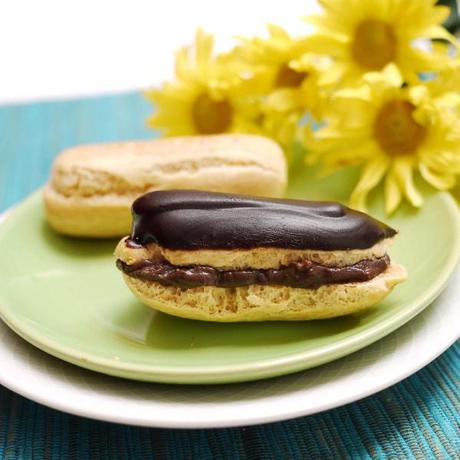 Recipe taken from Ounces and Grams
For Recipe, Click–> Eclairs