I can't believe I've only just visited Eat Up for the first time.  I went a few weeks ago for a late lunch after a 4 mile run. A lovely lunch well deserved, I'd say.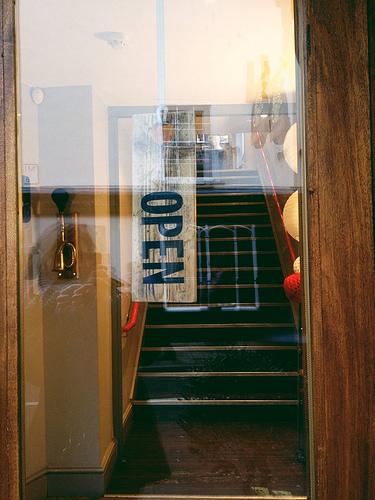 And I was so pleasantly surprised, I had to write about it. Good experiences make you jump into action, I suppose.
It's a really lovely venue, with a relaxed, friendly vibe and a delicious menu.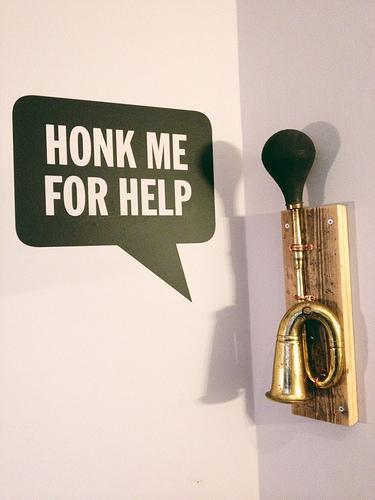 To eat, we had a steak sandwich, a Shropshire blue, poached pear and walnut salad with a tangy, sweetish dressing, potato wedges (with sour cream and sweet chilli dips), tea and water. By the end we were full and happy. What more could you ask for?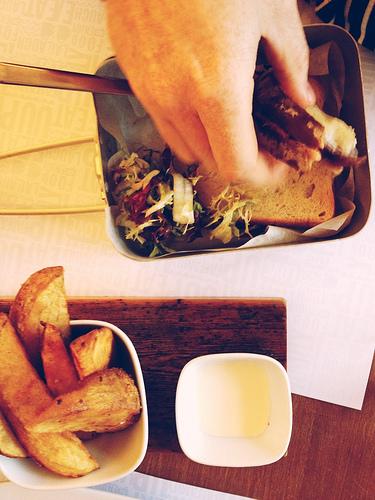 The steak sandwich was perfectly tender, with a garlic or herb mayonnaise, crusty yet soft bread and a nice little salad on the side. The whole sandwich was lovely and soft and so easy to eat. Give me another one please!
The salad had a generous amount of cheese, lots of walnuts, softly poached pears and the perfect amount of dressing which was sweet but not overpowering. It really was delicious.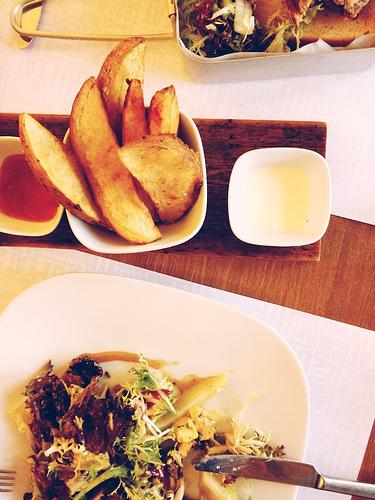 Unfortunately the wedges were slightly undercooked but they look pretty in these pictures though, don't they? To the credit of the staff member serving us, as soon as I told them (along with 'the rest of it was lovely') he swiftly told me they'd take the potato wedges off the bill and that was that. Very well handled, in my view.
It was a very mixed clientele and everyone seemed welcome.
There were young parents with children, young people, older friends, older parents with older children, as well as couples.
I didn't at any point feel put upon or unwelcome, which is a balancing act many eateries don't manage well.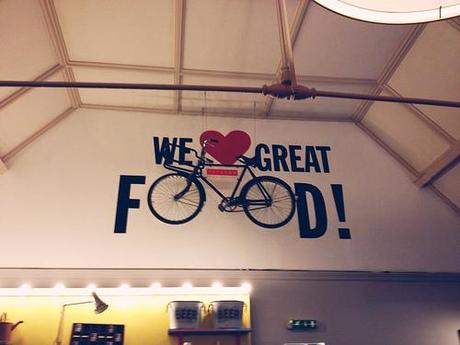 I definitely recommend it if you're in the area, it's such a nice, clean, friendly atmosphere, the décor so fresh, welcoming and bright..and the food is perfect reward if, like me, you go running on weekend mornings.


And they have a

lovely website

, to boot.


Eat Up, Shearmans Hall, Milk Street, Shrewsbury, Shropshire SY1 1SZ


This blogpost also appeared on the Love Shrewsbury website at http://www.loveshrewsbury.com/beth-crowe/eat-review