The easiest greeting card in the world? Ok, it's probably not the easiest greeting card in the world. That would just be a piece of card with 'Happy Birthday' scrawled on the front. It is prettier than that though, I hope, and still quite easy.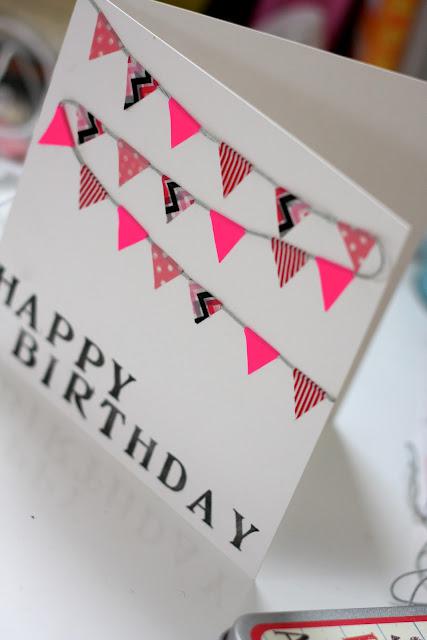 You will need:
Washi tape (preferably different colours/patterns)
String/embroidery thread
Card (blank greetings cards are best, to avoid unnecessary cutting/folding drama). Square cards look most pleasing.
Alphabet stamps/beautiful handwriting/a precut rubber stamp with the phrase of your choosing
Pritt stick.
You can buy washi tape in Bristol from the Pippa & Ike show which is on Gloucester Road (thanks to Catherine at Bristol Parenting Cafe for the tip). If you know anywhere else in Bristol that sells washi tape, please share.
There is also an abundance of washi tape on Etsy.
In Bristol you can buy good quality blank cards from Craft Works on Gloucester Road, or Creativity near Whiteladies Road. Online you can buy them from lots of craft supply shops.
Time: 30 minutes
Step 1: Measure your string so that it lies across your card comfortably. Go for two or three rows to make it look like the bunting has woven across the card.
Step 2: Get your string and fold rectangular strips over the washi tape and in half to form hanging squares. Alternate the colours/patterns as you would with bunting: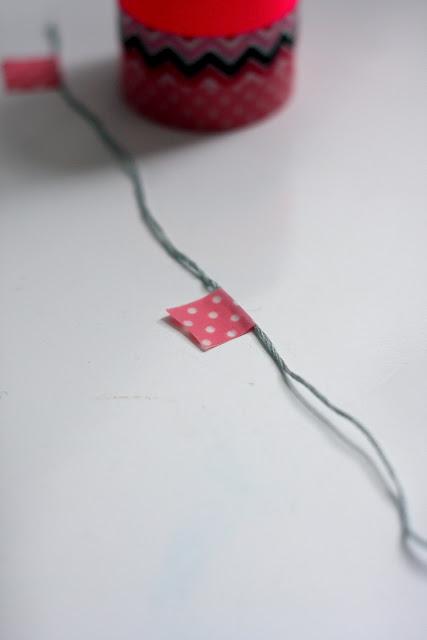 Step 3: Cut the squares of washi tape into triangles to make a string of washi bunting: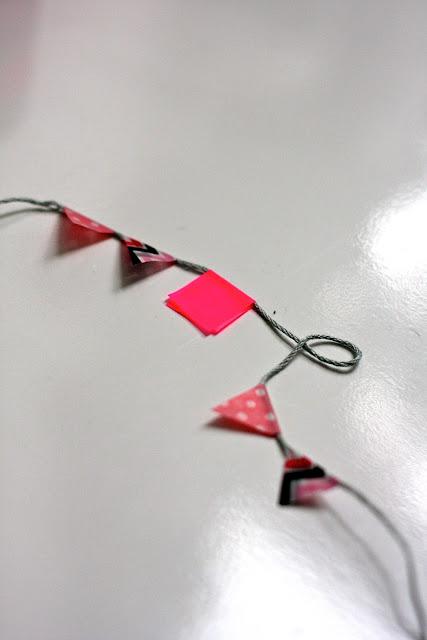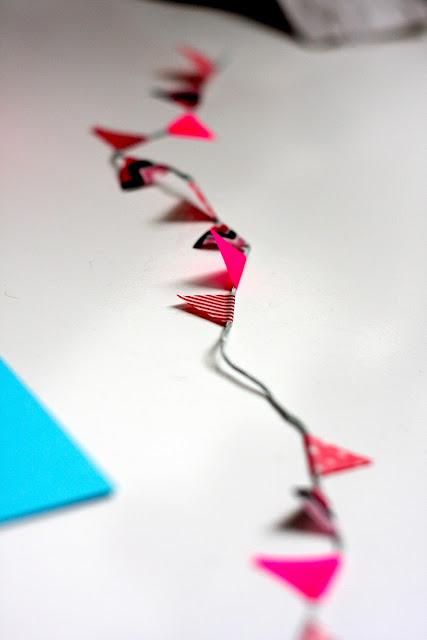 Step 4: Get your card and start sticking the washi bunting to it: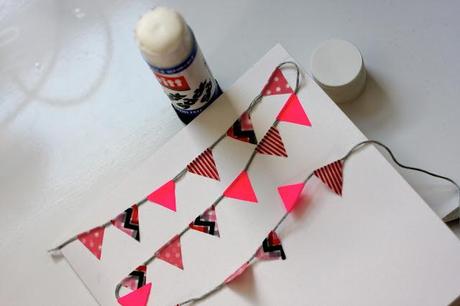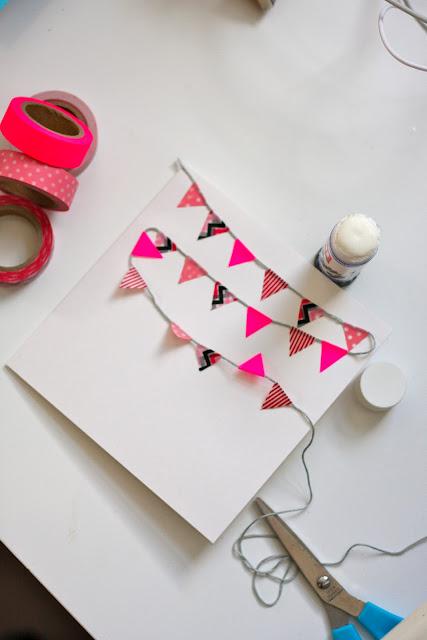 Step 5: Write your message. I chose 'Happy Birthday' because there's always someone's birthday round the corner. I think bunting works well for birthdays/weddings/engagements/new babies/graduations. Despite the ink smudge on this one, I think it looks rather good!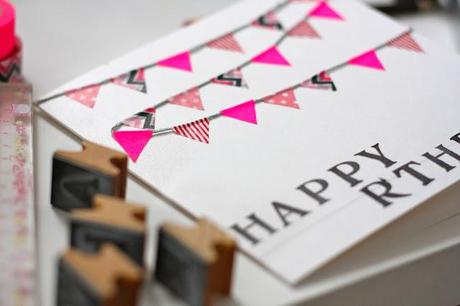 Enjoy! So fun, quick and easy to make. Washi tape is so addictive and pretty!