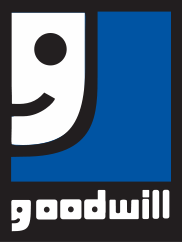 Image via Wikipedia
The theme of good will continues today with this:
Amos Parrish said, "The most precious thing anyone – man or store, anybody or anything – can have is the goodwill of others. It is something as fragile as an orchid. And as beautiful!
As precious as a gold nugget – and as hard to find.
As powerful as a great turbine – and as hard to build.
As wonderful as youth – and as hard to keep."
This quote reminded me that many of the things of high value take effort to attain or keep – and that is the beauty – and yet, when it comes to good will, something we can give so freely if we chose Amos Parrish suggested it might not be at the top of our minds.
Today during this busy Christmas season can you be of good cheer? Can you give good will to every person, store, anybody or anything? That answer of course is yes – so the next question: Will you?
Remember, you create your day by the way you think. Make it magnificent!
Blessings, Shawna