Today's guest post is coming from Cole Millen.
He blogs at Cole's Mill and shares helpful tips to eating healthy while traveling. Cole reached out to me about sharing some of his tips on my blog, and I thought it was a great idea!
I am currently in the process of planning a short road trip for me and Eron's second wedding anniversary (two years and loving it!), so I was particularly interested in the advice he had to offer!
I hope you enjoy his post!
***
Easy Tips to Keep Your Vacation Fun and Healthy
Eating healthy while on vacation can be difficult for even the most health conscientious consumer. Not only is there temptation at every corner, but there are also a variety of hidden sources of fat and calories in the drinks and meals that may be enjoyed. However, gaining the weight in which one has worked so hard to lose prior to the trip does not have to be a necessary evil. There are actually a variety of ways to keep the vacation fun and healthy, without making unsavory sacrifices. From the journey to the destination, almost anyone can use these simple tips to keep their diet delicious and nutritious at the same time.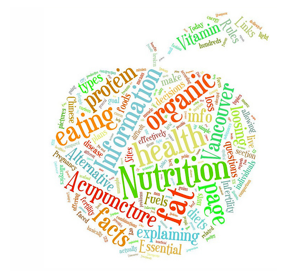 Avoid Eating On the Go
One of the biggest problems with keeping it healthy is eating on the go. Skipping meals to hurry to the destination leads to consumption of even more calories and bad food choices altogether. It's often best to have a light meal prior to heading out and between departures. If the trip is very long, it's wise to pack a few healthy snacks and some bottled water as well. This makes the high fat, nutritionally void snacks found at vendors much less attractive. If bringing snacks is simply not possible, there are other options available. For example, sticking to high protein, low-fat foods and fruits. Another important tip is to slow down, the trip doesn't have to but eating should. Consuming anything too quickly will not satisfy hunger.
Enlighten Your Dining Experience
Sticking to nutritious foods can be beyond difficult when dining out, which is common while on vacation and adds to the experience. There is no need to avoid this aspect of the trip though; it is possible to have enjoyable dining experiences without sacrificing nutrition with a few small tricks. Examining the menu carefully and staying away from foods served with heavy sauces, gravies and butters is always a good idea. Still, this doesn't ensure the food is healthy, preparation methods are also important. Foods that are dipped in batter, fried or that come topped with dressing typically are not that healthy.  Taking the time to make careful selections can go a long way. Picking restaurants that have a wide variety of options will ensure that you will be able to find something healthy that is on the menu. Try to choose foods that are baked or broiled, as they are more likely to be better for you.
Know Your Destination Well


One important consideration that many vacationers tend to overlook is as simple as taking the time to research the vacation spot. Many times there are healthier alternatives, which may be available within the same area. This includes not only the particular city but the hotels and restaurants as well. There are many locations that keep health in mind, from local hot spots to dine to popular resorts and hotels that may offer healthier dining experiences and other services designed to promote activity that can be incorporated into the attractions. Contrary to popular belief, these establishments are comparable in price and quality, often meeting if not exceeding customer expectations. I have turned to consumer reviews to determine the majority of this information, as most businesses tend to be misleading to draw in customers. I took a trip out west not to long ago and managed to find a great review site called Gogobot that listed an abundance of information for any destination. I happened to be visiting Sin City and found a great list of reviews Las Vegas hotels regarding the hotels themselves as well as the restaurants and the surrounding area. This made eating right easy even in the buffet capital of the world.
I can assure you that as simple as these tips seem, they are often overlooked and lead to weight gain while on vacation. If you manage to follow these tips, you will come home feeling as healthy as the day you left.
Cole's Blog: Cole's Mill