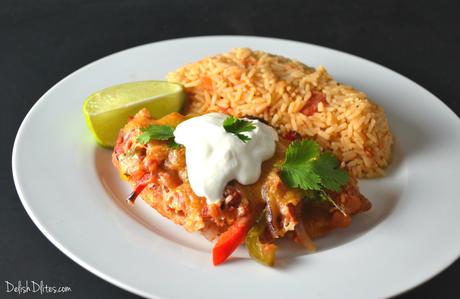 I'm so excited to share my Easy Mexican Salsa Chicken recipe with you, it's a recipe that totally reminds me of home and childhood. My mom was a working mom during all of my childhood, but she still managed to have dinner on the table at least 5 days a week. She is a truly a wonder woman, and ever since I was a child, I knew I wanted to be just like her. She's also a dynamo in the kitchen, and she definitely inspired my love for cooking. My mother taught me to cook at the age of 11, and ever since then I've been hooked, so for that, I'm eternally grateful.
Now, I spend my days sharing my passion with my gorgeous 5 year old niece Aubrielle, who's proven to be quite a chef in the kitchen.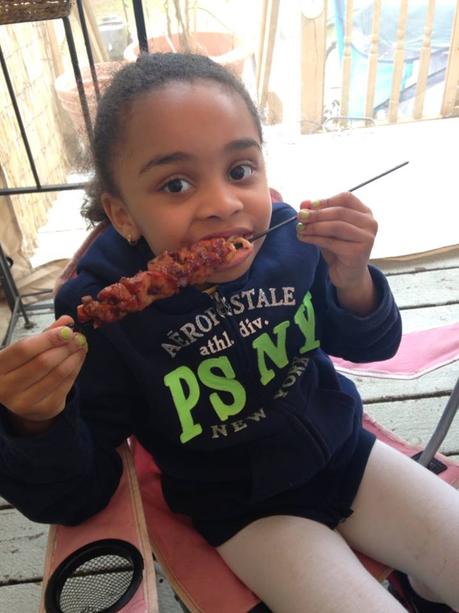 As young as one year old, she would hang out on kitchen counter and help me stir. She's always eager to help, and she has a real passion for the kitchen. Now at age five, I find her taking over more and more of the prep work as we cook together. Her favorite recipes include anything involving cupcakes, cookies, chocolate or chicken. This Easy Mexican Salsa Chicken is one of her most frequent requests whenever she comes over to visit.
Each year on April 30th, Día del Niño, or Day of the Child, is a festive holiday celebrated across Mexico and in many Latin American countries to honor and appreciate children. It's a time for communities to come together to hold special events for children and to remember the joys of childhood. I had never heard of the Holiday before this year but as a aunt, I fully embrace the idea of it! Sharing food with my niece is one of the joys of my life, and this recipe is perfect for the children (and adults!) in your life. My Easy Mexican Salsa Chicken is a perfect dish for little ones to prepare because it's so easy to make, so it's a great choice to make in celebration of Día del Niño.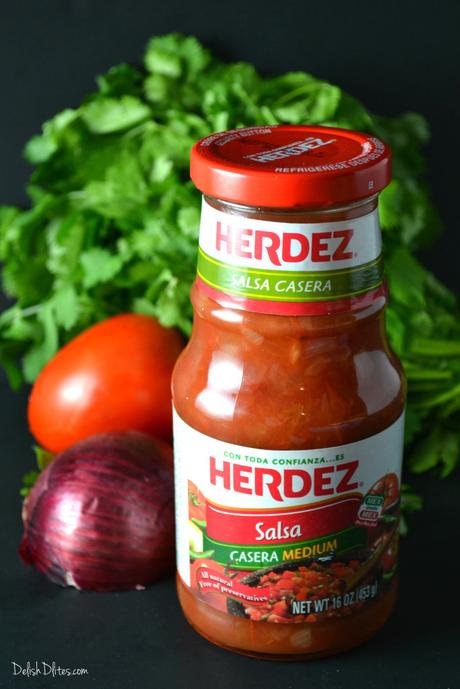 HERDEZ® Salsa Casera is truly what makes this Mexican recipe delectable, it's the best bottled salsa on the market in my opinion. You can see the chunks of all natural fresh ingredients, and there are no preservatives. HERDEZ® Salsa Casera makes you feel good about what you're feeding your family.

Serves 2

2 boneless, skinless chicken breasts
2 teaspoons taco seasoning
1 cup HERDEZ® Salsa Casera
1/2 bell pepper, sliced into strips
1/2 small onion, sliced into half moons
3/4 cup shredded Mexican cheese blend
Sour cream, for serving
Preheat your oven to 375 degrees F.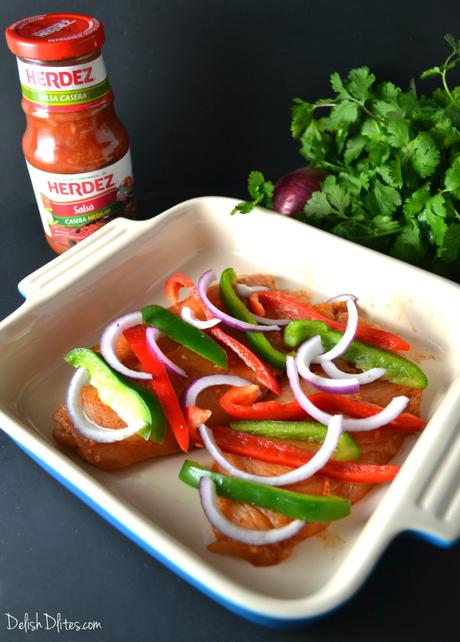 Season the chicken breasts with the taco seasoning, then place them into a baking dish. Top the chicken breasts with the sliced peppers and onions.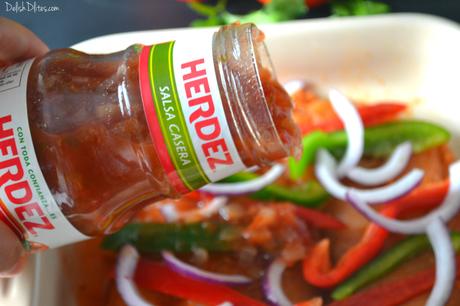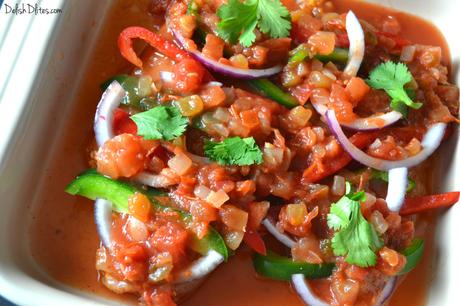 Pour the HERDEZ® Salsa Casera on top of the chicken and veggies.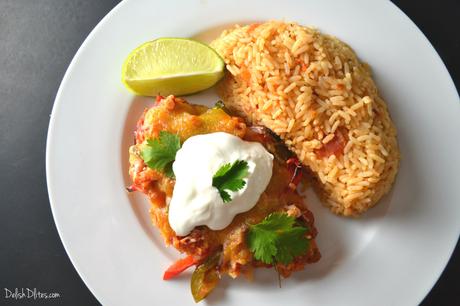 Bake the chicken for 25-35 minutes, or until the chicken is cooked through.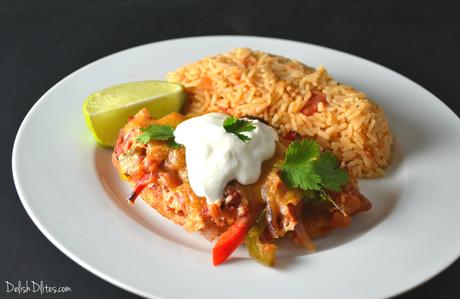 During the last few minutes of cooking, top the chicken with the shredded cheese and broil until the cheese is just melted. Serve with a dollop of sour cream.
One grand prize winner each week will win a socialmatic camera, film, HERDEZ® product, HERDEZ® apron and recipe cards. Two runner up winners each week will win a selfie stick, HERDEZ® product, HERDEZ® apron and recipe cards.
Many thanks to HERDEZ® Brand for sponsoring today's story and encouraging me to further celebrate Día del Niños!
Need a recipe for a side dish? Check out all these HERDEZ®'s Mexican Recipes.
P.S. HERDEZ® is holding a #ThrowbackThursday photo contest on its Facebook wall 4/6-4/30! Each week, three winners will be chosen to win a Día del Niño prize pack. To enter, submit your favorite childhood photo tagged with #ThrowbackThursday directly on HERDEZ's Facebook page.