This Easy Chocolate Peanut Butter Fudge is made with just four wholesome ingredients! This refined sugar free and vegan fudge is incredibly smooth, creamy, and melts in your mouth.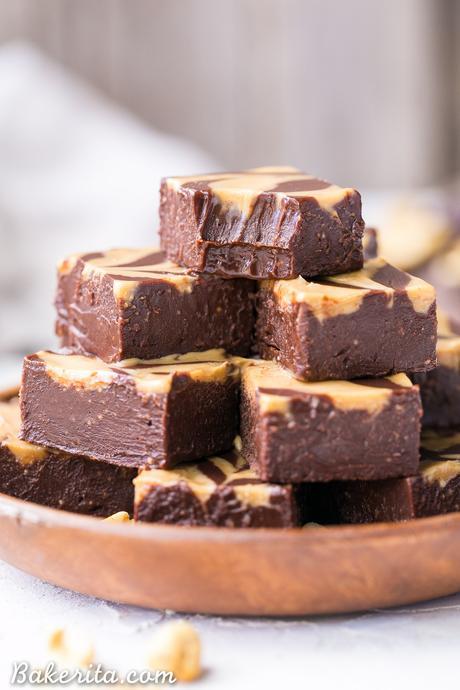 I've always been of the opinion that fudge should be easy to make – like very easy. Never ever have I bothered to fuss over a candy thermometer for good fudge, because it's so unnecessary and stress-inducing.
My old, unhealthy favorite fudge recipe was pretty easy, but my new super easy refined sugar free + vegan fudge recipe is even EASIER. Like, no cooking necessary. Just melting the coconut oil. That's my kind of easy.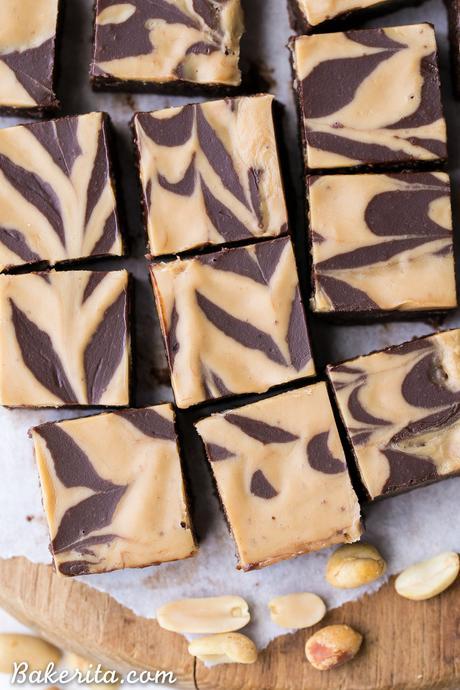 This recipe can be mixed together and chilling in the fridge in about 5 minutes if you work efficiently, probably even faster if you skip the peanut butter swirl on top (which is mostly for looks, I'll be honest).
So now that we know how very easy this is to make, let's talk about the very simple steps to get this luscious, melt in your mouth peanut butter fudge in your kitchen ASAP.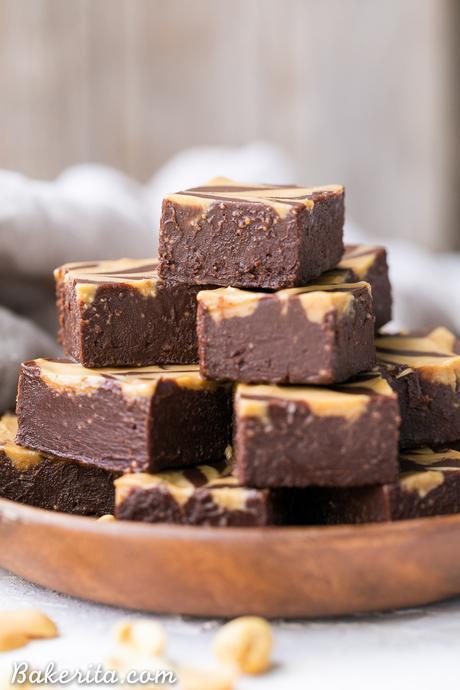 First up, melt your coconut oil. Grab your peanut butter, and whisk it into the coconut oil. I always use 100% natural peanut butter, with no weird sugars or anything added. Make sure to stir it all up so it's not too oily!
Then whisk in the maple syrup and sifted cocoa powder. Whisk it good, and when it's smooth, voila. You're done. Just pour it into your lined pan or muffin liners.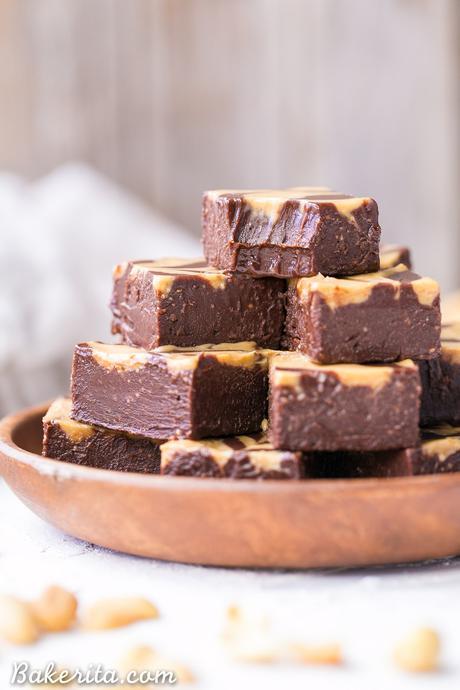 If you want to do the peanut butter swirl, just melt together a little peanut butter and coconut oil, and then pour/drizzle it over the top of the chocolate mixture. Swirl in with a toothpick or knife, and then chill for a few hours or until it's firm.
That's all! Once your fudge is firm, slice it with a sharp knife (if necessary) and enjoy. I like letting it warm up at room temperature for a few minutes to make it ultra delicious + totally melt in your mouth.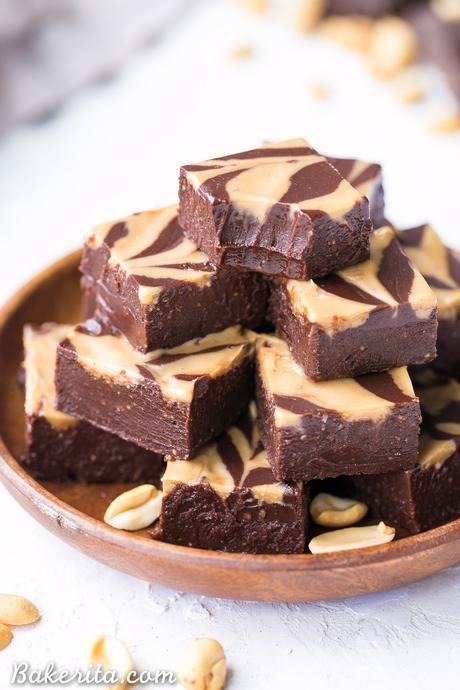 This peanut butter fudge is incredibly rich, chocolatey, peanut buttery, and it will make you melt! It's perfect for all my fellow chocolate peanut butter aficionados out there 😉 take a few minutes and whip up a batch of this luscious chocolate peanut fudge, you won't regret it :) enjoy!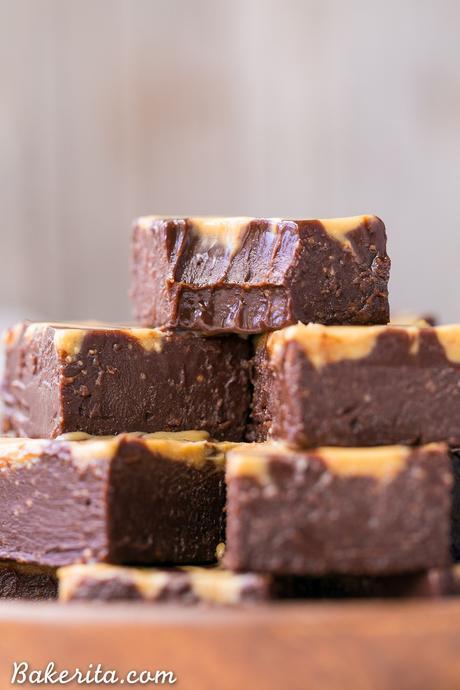 Want more chocolate peanut butter goodness?!
Homemade Peanut Butter Cup (GF, Refined SF + Vegan)
Remember to #bakerita if you try the recipe!
Easy Chocolate Peanut Butter Fudge (Refined Sugar Free + Vegan)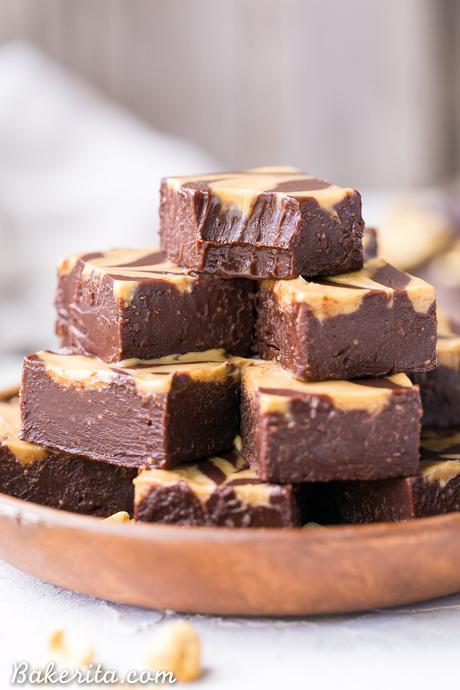 Save
Print
Prep time 15 mins Total time 15 mins   Author:
Rachel Conners
Serves:
20 pieces
Ingredients
½ cup (100g) coconut oil, melted
¾ cup (196g) peanut butter (use crunchy for little bits, I always use 100% peanut butter)
¼ cup (78g) maple syrup
½ cup (42g) cocoa powder, sifted
¼ teaspoon kosher salt (omit if your peanut butter is salted)
For the peanut butter swirl
2 tablespoons peanut butter
2 tablespoons coconut oil
Directions
Line a 9x5" loaf pan with parchment paper, or alternatively line a mini muffin tin with muffin liners. Lightly grease with coconut oil.
Melt coconut oil in a saucepan over medium-low heat or in the microwave for about 30 seconds to a minute. Whisk in the nut butter, maple syrup, cocoa powder, and salt if using, into the melted coconut oil until completely smooth.
Pour mixture into the prepared pan or liners.
For the peanut butter swirl, melt together the peanut butter and coconut oil in a small saucepan or in the microwave until combined. Drizzle over the chocolate and use a toothpick or knife to swirl it in.
Place in the refrigerator and chill until firm, about 2 hours.
Let soften at room temperature for about 10 minutes before cutting into squares with a sharp knife. Store in the refrigerator.
3.5.3226
What you'll need to make this…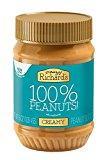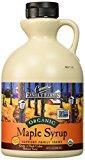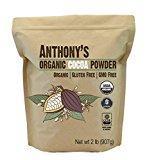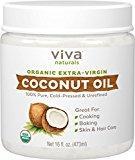 There's more where that came from!
Chocolate Fudge (Paleo + Vegan)

Chocolate Peanut Butter & Jelly Cups

Chocolate Peanut Butter Caramel Cups (Vegan + Refined Sugar…

Chocolate Ice Cream with Peanut Butter Cookie Dough &…

Homemade Peanut Butter Cups (Gluten Free, Refined Sugar Free

No Bake Chocolate Peanut Butter Cheesecake Bars (Gluten…