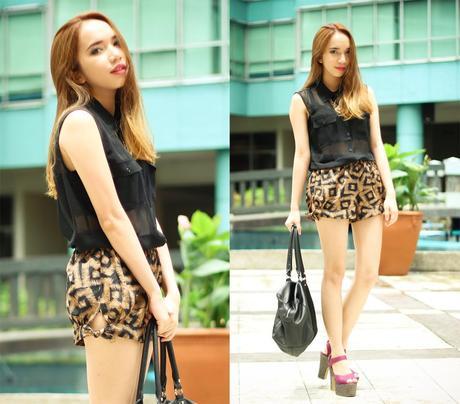 Eastwood City
Black sheer buttondown top and tie-hem shorts, Forever 21. Purple glitter heels, Pill. Carryall bag, Mango. Necklace, WAGW.
LOTD — Lo and behold, my one and only outfit shot the whole time I was in Manila. Whyyyy????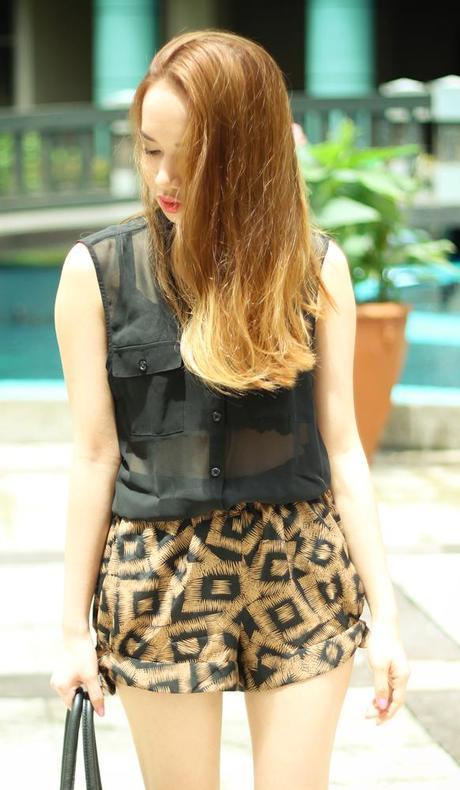 We got so busy hustlin' and bustlin' we must have forgotten about taking outfit shots or maybe because we purposely leave our camera behind. Hmmm… Anyhooo, do you like the shorts? It's sooo loose and comfy…feels like I was wearing boxers the whole time! Lol!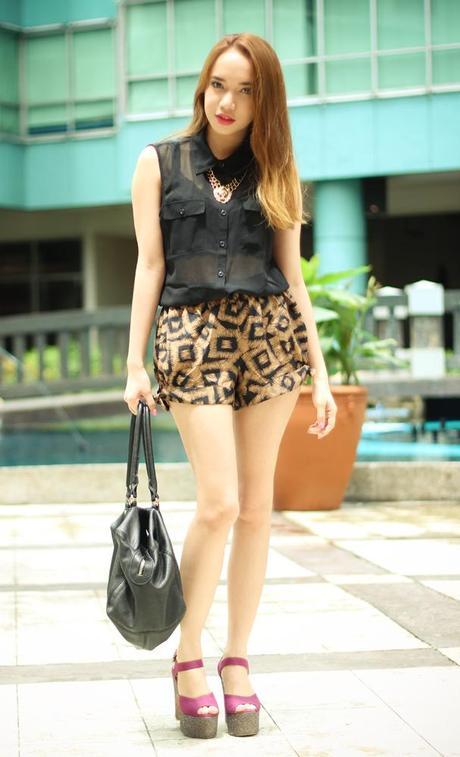 I haven't put too much thought into my outfit since all I wanted was to be comfy. Assisting a shoot could be stressful and the last thing you would want is a busy ensemble right?!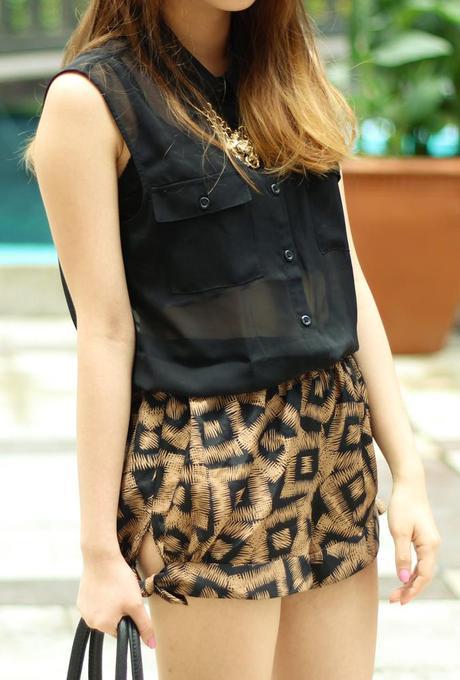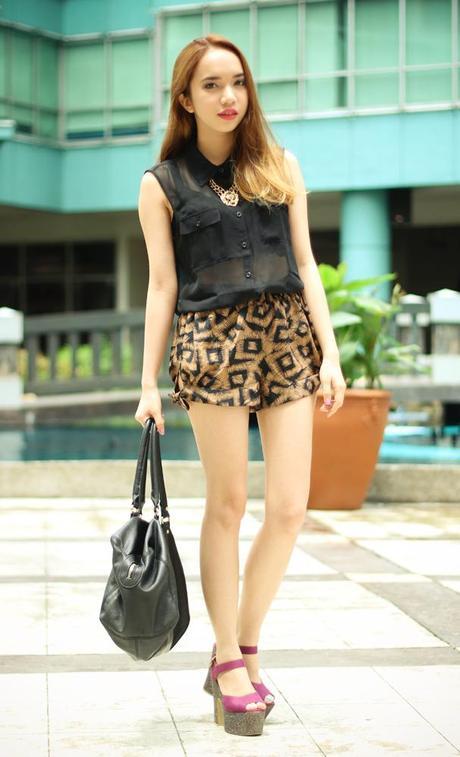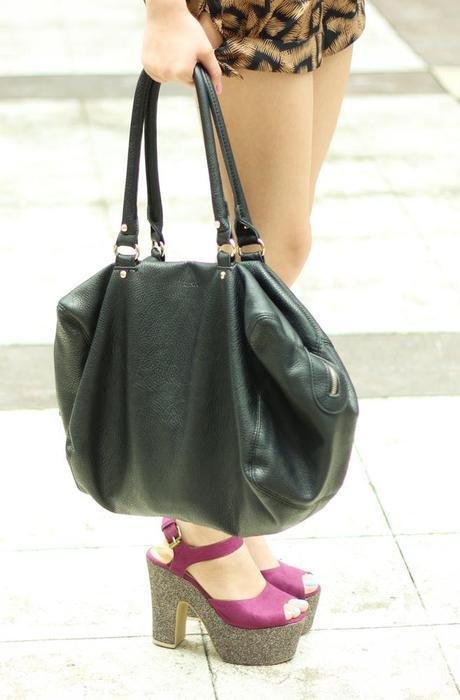 Random shots and details.. So yeah, this is what I wore for a quick lunch at Eastwood City before we met up with Tricia.
Hope you like today's look!

Stay wicked!