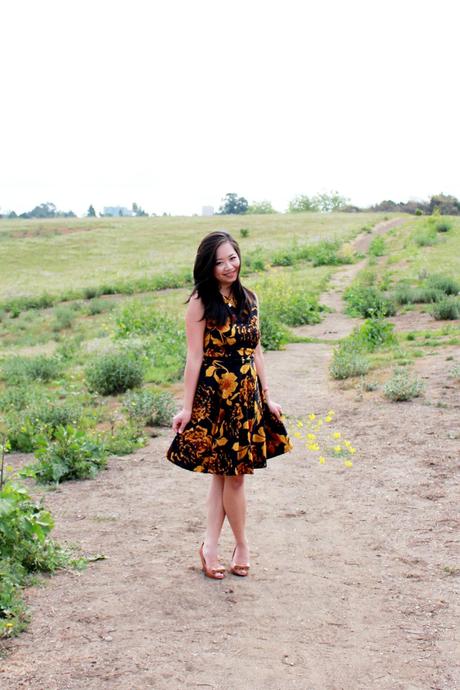 Happy Easter, everyone! I know, I know – super late to the game, Anh. I came down with a severe cold earlier this week, and I also had to move into my new apartment! Needless to say, I had no energy for anything else. But hey, we're still in the Easter Octave, so I'm still good, right? Yeah…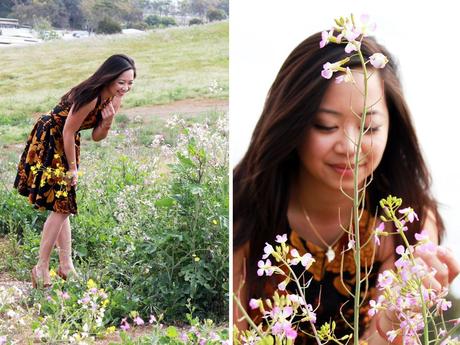 I don't know if you remember my Easter outing last year when my friend Katherine and I found a patch of roses in the middle of the big city on Easter Sunday and went crazy with photos. Well we decided to do it again this year in our lovely Easter dresses, after morning Mass. Her pictures will go up in a few days. I think it's safe to say I had a great time celebrating our Lord's Resurrection.  After an arduous season of Lent, we get to say "He's Alive, He's Alive!" Resurrexit sicut dixit!

I don't think words are enough to tell you how much I LOVE LOVE LOVE this fit and flare dress from Modcloth. It's called the Golds in Mind dress and you can get it here. The shoes are also from the same store – don't you just love the bow details?? Yes, their clothing can be on the pricey end, but they are so modest and cute! And the quality is pretty amazing. I find it hard to find comparable styles and quality at cheaper retailers. And once in awhile, I allow myself a splurge. Side note – I did wear a cardigan over this while at Mass! But the weather was perfect in the field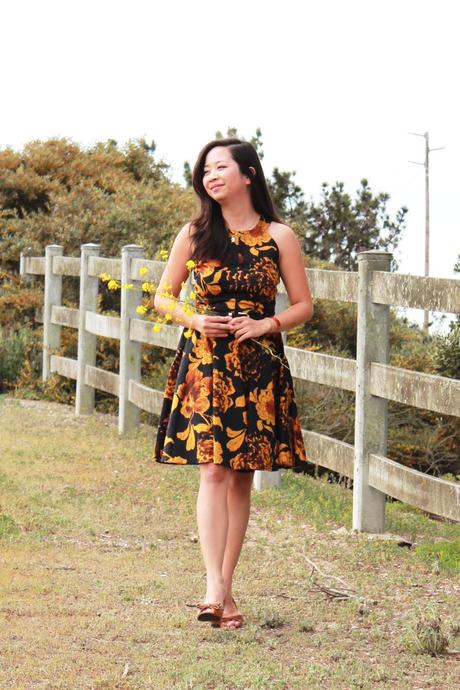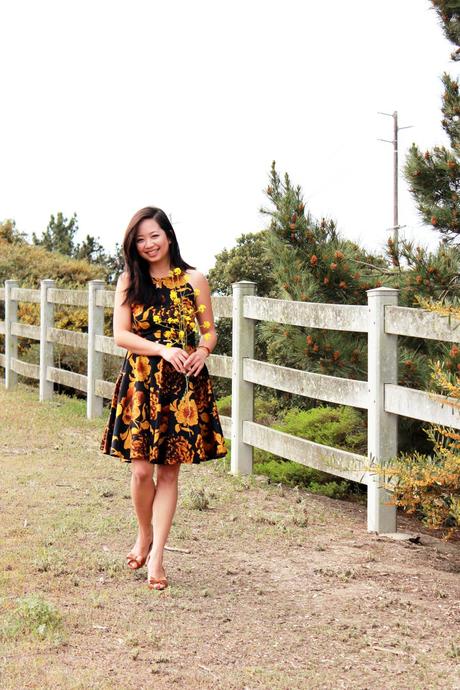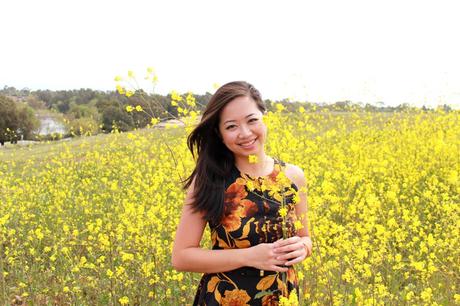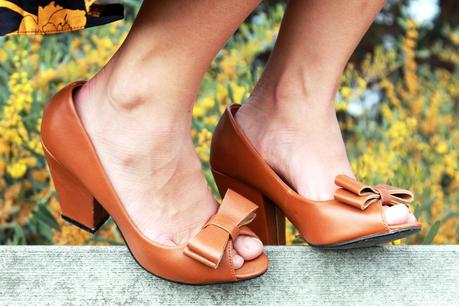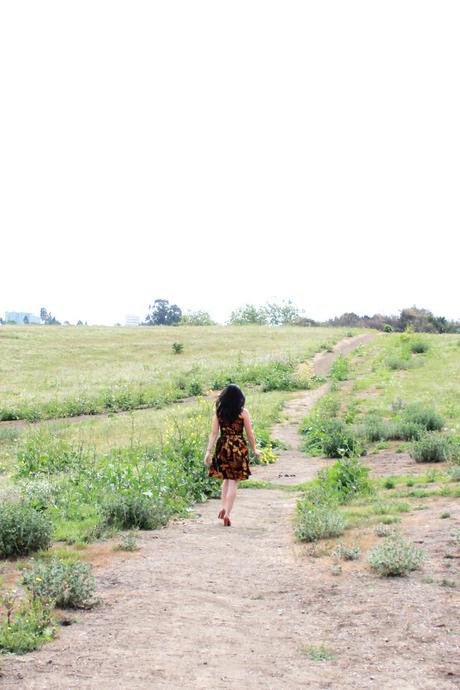 I hope all of your Easters were just as wonderful.