Guess who just bought a set of Easter cookie cutters?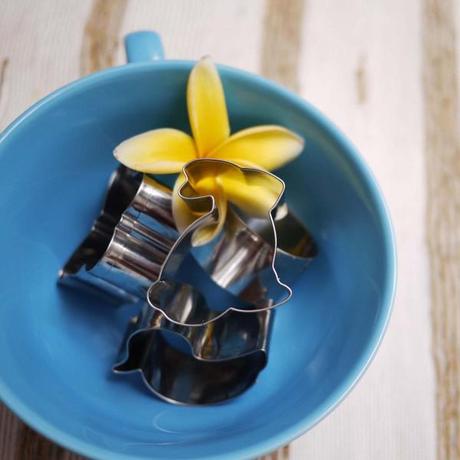 All mine!
Can you spot the bunny cookie cutter? That's my favourite from the set of 5, which include an egg, a tulip, a butterfly and a duck cookie cutter.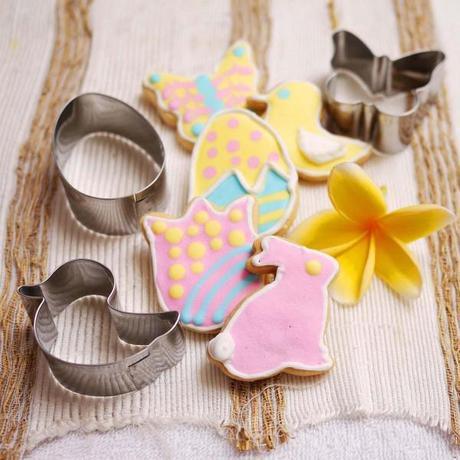 While the bunny and the egg are cruxes of Easter, and i can somewhat assimilate that butterflies and tulips probably hang out in the garden where the bunny hid the eggs, i am not too sure about the duck. Shouldnt it be a chicken ?
Anyways, duck or no duck, this is my first time experimenting with royal icing. Believe me or not, after baking for donkey's years, i have never decorated my cookies with royal icing. I guess my track record of retarded looking pipping works might have to do something with it.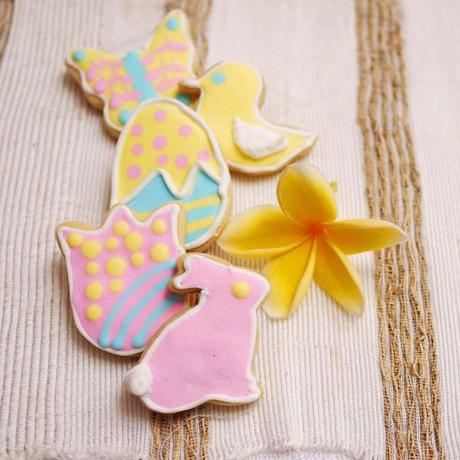 I have used meringue powder for the icing instead of egg whites as i was giving these away and i didn't want to take any chances with salmonella issues. I gotta admit though, that didn't taste that great, but it wasnt bad enough to stop me from licking the icing off my fingers as i worked with it.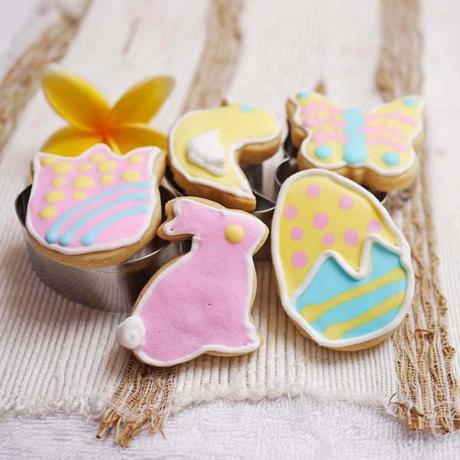 So while these are not the best looking cookies around, i am glad i decided to embark on the royal adventure on the meringue icing, and now, it doesnt scare me that much anymore.
I clung on to every word on Bake at 350 's instructions on the icing. She is truly the Queen of cookie-dom. So do head over to her site for the most beautiful cookies and the most intricate and creative frostings.