When Brewer's Fayre asked if we'd like to review one of their restaurants tonight with an early Father's Day meal, we couldn't turn it down. We were on our way back from Wales and a little pit stop to refuel was just what we needed. We headed to the Glastonbury branch as it was near enough on our way back through to home so it fitted in perfectly!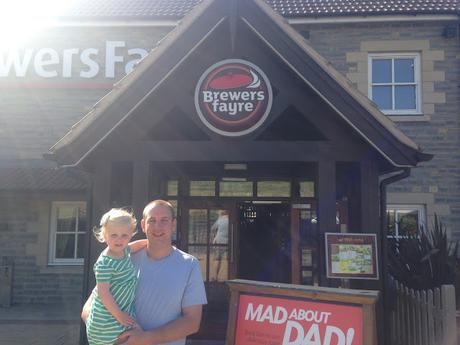 When we arrived the staff were polite, friendly and more than helpful. We had a look through the extensive menu and finally settled on what to order just as the waitress bought some crayons and colouring magazine over for Sienna to keep her occupied until the food came out.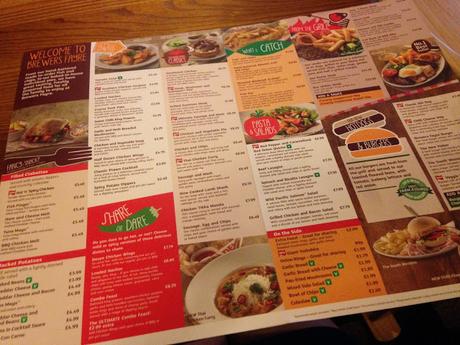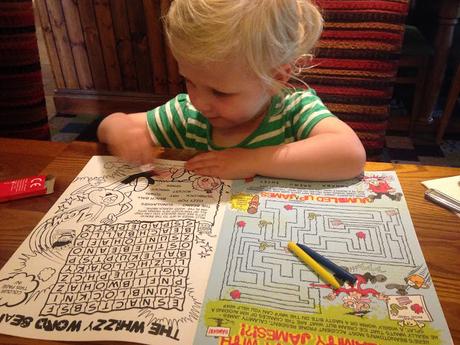 Warren & I both ordered the Sweet chilli king prawns to start and whilst ordering they asked if we wanted Sienna's main brought out with our starters which was great. We always try to do this if possible but normally we have to ask ourselves.
Our prawns were delicious, there wasn't too much batter and there were a good amount of prawns for a starter. Sienna got the spaghetti bolognese which came with garlic bread and one side; she chose corn on the cob.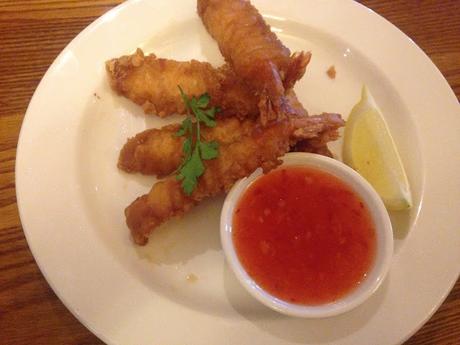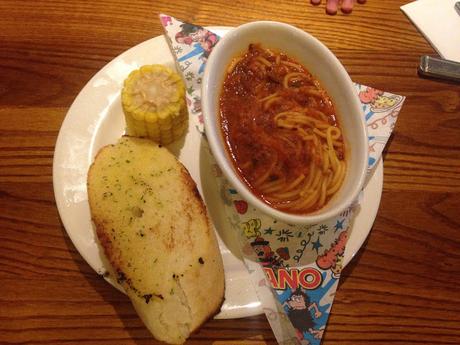 Sienna's was a good sized portion for kids and really tasty, she definitely enjoyed it.. you could tell from the tell-tale orange stained face and dress ;)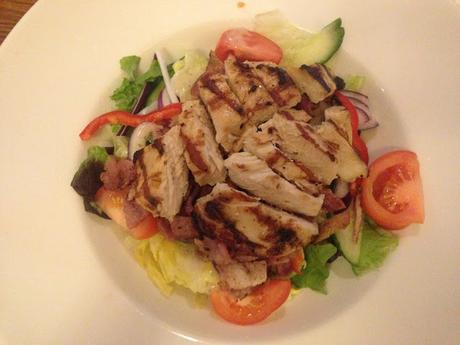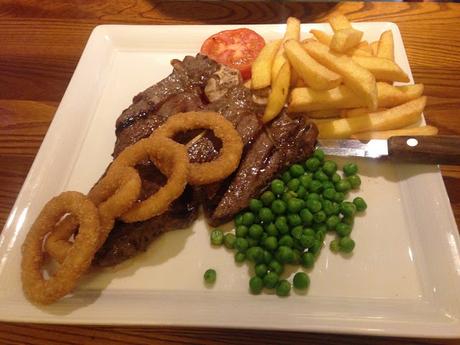 For my main, I went slightly healthy and got the Grilled chicken & bacon salad while Warren went for the T-bone steak. My salad was actually really good, it came with a lemon dressing that wasn't overpowering but gave a good amount of lemon flavor to the chicken and went well with the bacon. Warren's steak not only looked good, it tasted just as delicious! I tried a bit and we both agreed it was a really tasty steak, cooked just how he asked as well which is always important!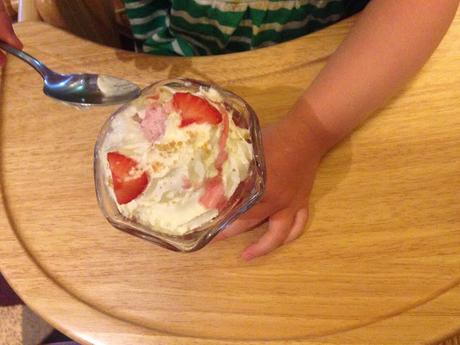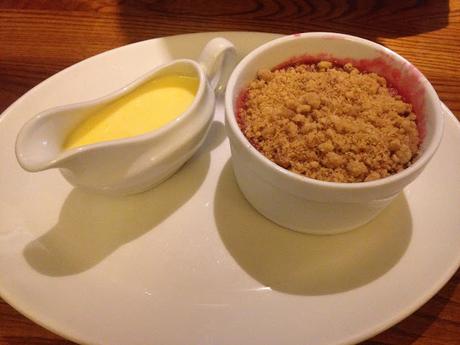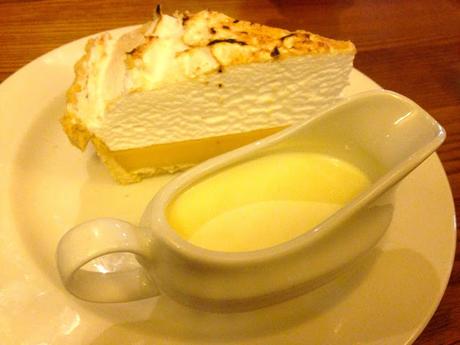 We did all have dessert; Sienna got the kids strawberry sundae, Warren had the Apple and cherry crumble and I got the Lemon mallow pie. I think most kids would enjoy the strawberry sundae, it was a typical kids dessert, ice cream, strawberry sauce and real strawberries. Warren enjoyed his crumble although he did say it could have done with a bit more crumble topping but the flavor was good. My Lemon mallow pie was lovely; not too sharp and just the right amount of lemon again! 
Overall, it was a good meal and we felt their menu had a good range to it at really great prices, we will definitely be back at some point! If you fancy treating your Dad this Father's Day, we recommend booking Brewer's Fayre ASAP!
Follow me: 

BlogLovin'

 // 

Twitter

 // 

Facebook

 // 

Google+

 // 

Pinterest

 // 

Instagram