Attention Beauty Lovers! I have a new product to review for you! I am all about anti-aging and finding new anti-aging products to test. When I read about Dynamic Instant Eye Lift, I knew I wanted to try it. The packaging is beyond cool and I just love how it looks. I feel like a doctor when I use it. Do you use anti-aging products? What are your favorite skincare products? Well, let's get to the review!
About Dynamic Instant Eye Lift: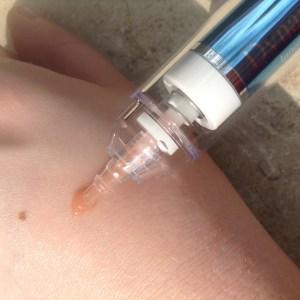 If we told you tighter, firmer, younger looking skin was possible with a product, would you believe us? What if we told you it was instant? Cosmetic Solutions' Instant Face¬lift gives you the aesthetic benefits eta facelift, without the painful, costly procedure. The best part is that the et feels are immediate.
As soon as Instant Facelift is applied, you can feel it work-ing, tightening pores, firming your complexion, and re-ducing visible signs of aging, such as wrinkles and fine lines. The result is skin that appears years younger, thanks to innovations in science and skin care.
Made with Veegum, an ingredient known for its tighten¬ing and finning properties, as well as nourishing miner¬als, Instant Facelift is the ideal product for reviving old, tired skin, whether it's underneath your makeup as a base or used alone.
Benefits
Reduces wrinkles and fine lines
Extremely tightens and firms while you feel it working
Aesthetically enhances complexion
Instant results
Daily Application
Use as needed
Directions
Apply to clean skin, using ring finger. Gently smooth and tap a thin layer over facial lines and puffiness under eyes. Do not rub. Keep face ex-pressionless until dry. If white residue is visible, smooth over the area with damp finger or moisturizer.
Ingredients
Purified Water (Aqua), Sodium Silicate, Magnesium Aluminum Silicate, CI 77489 (Iron Oxide), Phenoxyethanol, Ethylhexylglycerin
Video Explaining Product:
My Thoughts: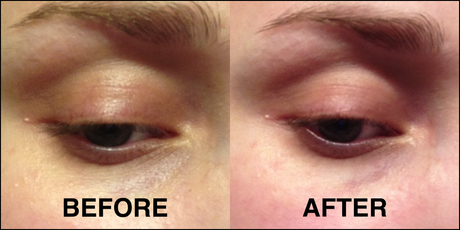 I don't have a ton of wrinkles around my eyes. However, my eyes do have a few creases and sag just a tad bit. I couldn't wait to try this eye lift under my eyes and on top of them. You really can feel it working right away. I mean you really CAN feel it. It is so crazy how you can feel your eyes instantly tightening! My eyes look instantly tighter and my creases were lifted. It was actually quite amazing. This product is quite expensive at $395 for one tube. However, it really does work. If you were thinking about plastic surgery, I would definitely suggest trying this product first. It feels amazing and really does tighten the skin. It didn't break me out at all and it wasn't uncomfortable. I can't wait to see the results after a month of using it. I am really impressed and wish it wasn't so expensive. If I continue to see amazing results, it really will be worth the high price tag. So far, I am really enjoying the Dynamic Instant Eye Lift and I am obsessed with the packaging. I feel like a surgeon every time I use it. I love it!
Pros:
Easy to use
Love the packaging
Really does lift and tighten
Can feel the product working
Only need a tiny amount
Cons:
FINAL THOUGHTS: 
If you are looking for an instant eye lift product that actually works, this is a great option. It is very pricey and I would recommend trying a sample (see below) before committing to buy the full size. I love the packaging so much and that you only need a small amount. You really can feel it working and it does lift the eyes. I am very impressed with this product and can't wait to see how my eyes look after a month.
Rating: 
ADDITIONAL INFORMATION: 
COST: $395
NOTE: FREE SAMPLE is also available ($5.95 shipping and handling). This way you can test the product before committing to paying almost $400!
I do not receive any compensation if you purchase or not.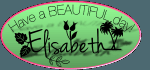 Disclaimer: I was sent this product for review from Dynamic Innovation Labs. These are my honest thoughts & opinions. I did not receive any compensation, just the product to try.