Mr. Crustabakes is never one to care for diplomacy.
If i made something that didn't appeal to his delicate taste buds, he'll express it point blank.
He calls it "being honest". i call it "tactless"
So when he said "I wish to eat this at least ONE more time in my life". It was the crowning accomplishment of all my baking history.
I couldn't believe it came from a cream puff.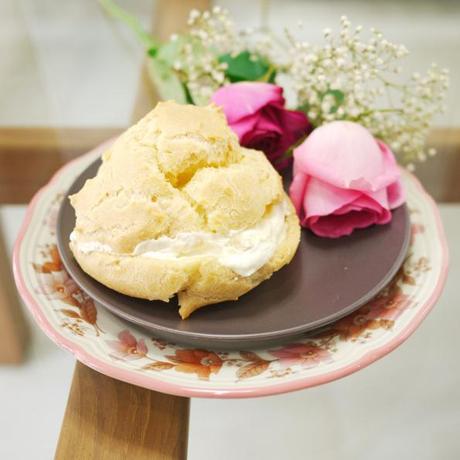 DURIAN cream puff to be exact.
I wish it were something more sophisticated, more cosmopolitan. Like a macaron.
But homeboy likes it "domestic" (He grew up in Singapore)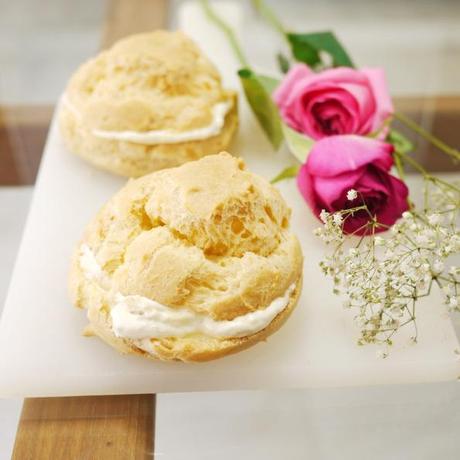 Which is ironic because the durian in the filling came all the way from Thailand. I've splurged and bought the premier Monthong Durian which were guaranteed of its sweetness.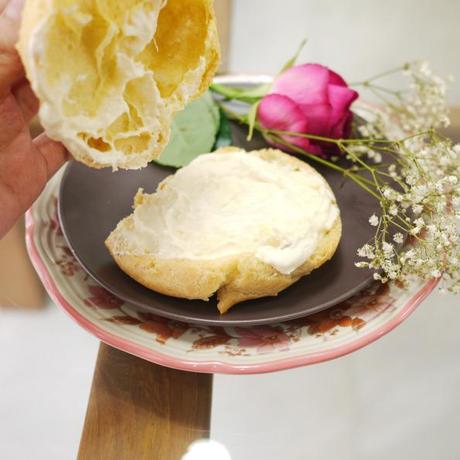 If you were wondering why i am making so many durian themed dessert,
It's because i am entering my second post to July's Aspiring baker: Tropical Spiky Month, hosted by Charmaine of Mimi Bakery House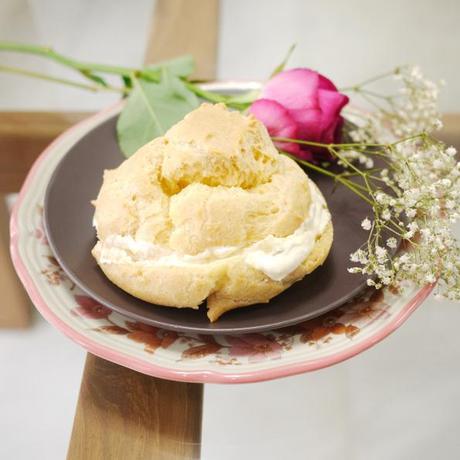 Also because i have a durian crazed husband, who loves durian in everything.
Choux Paste Recipe (makes 2)
50 ml water
32 gram butter
38 grams all purpose flour
1 egg
pinch of salt
Preheat oven to 180 degree celcius
Over the stove, heat the water and butter together till it comes to a rolling boil. Add all the flour and salt, and mix till it comes together in a dough. Set aside to cool.
Add the egg, and beat into the dough. Mix till well combined.
Put dough into pipping bag, and pipe on greased baking paper
Bake for 30 mins or till the choux turn golden brown
Cool completely before filling.
Durian Filling
Whipping cream 30 grams
Durian Flesh 90 grams
whip the cream till soft peaks, Add the durian flesh, and mix till well combined.