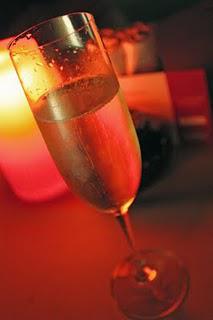 The words "cheap" and "Dubai" don't really go together. Which, when you really look at it, is probably a mis-labelling of this society. When I moved from my sheltered life in Melbourne to Dubai, I brought with me this naive impression that the world was fair, that all people were equal, and that opportunity was a gift to anybody who was bold enough to reach out and take it. This Utopian dream, however, is not so, and I have found in Dubai a merging of demographics that I would have previously assumed impossible.
How can people earning $200 a month live side-by-side with people earning $30 000 a month? How can we shop at the same stores, catch the same taxis, eat at the same restaurants? We don't. The truth of the matter is that besides possibly shopping at the same supermarkets (where we buy completely different items), there are at least two distinct levels to Dubai. First is the five-star level - the Dubai we see on the Emirates ad, the shiny malls, the glittering skyscrapers, the elegant hotels. But scratch the surface, and a completely different society can be found. Karama and Meena Bazaar, Al Quoz and the Naif souk. Spectacularly good and spectacularly bad restaurants with authentic cuisine from Pakistan, India, Iran, Lebanon and more for 10AED a plate. There is cheap in Dubai, and I love it.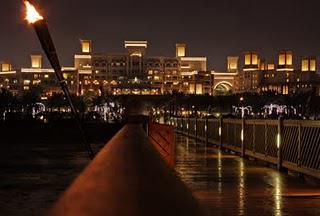 But... If you want to have a glass of wine with a meal in Dubai, you must dine at a Hotel or Club. And liquor licenses really only seem to go to hotels that are four-star and above. Now I've set restaurant prices in a hotel before, and I can tell you now, there's always a hefty increase on the net price. Other restaurants might work on about a 66% mark-up on food and 100% on wine, but hotels throw this out the window and do whatever the hell they want. This happens the world over, and Dubai is no exception. If I go to a restaurant in Madinat Jumeirah and order a bottle of wine that is marked at 40AED on the shelf of the wine store, I will pay a minimum of 260AED for it to sit by the dimly-lit wind towers and putt-putting abras to enjoy it. This is a disgrace, but as I said, not uncommon here, or anywhere in the world. (And then, of course, I will add about a 10% tip for the waiter on top)
So I am going to let you in on a couple of secrets. It's not going to make the five-star part of Dubai "cheap", but it will help you spend a decent amount on your nights out - not an exhorbitant one. Now I know several of these secrets, but let's start with just a few...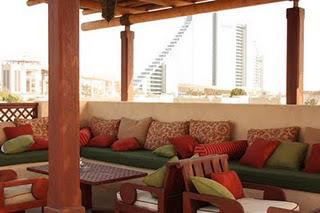 Round Menu
This is a site that has some amazing deals, provided you book through them. This is actually a benefit, because it simply involves a couple of clicks and it's done - no spelling your name out to a person who can't understand your accent over the phone, no double-triple confirmations, etc. The other night, I had a wonderful night with friends at Calabar at the Address downtown, where we got 50% off our entire bill - food and drinks. Sure, we had to order everything before 8pm, but that's pretty easy when they let you sit with three bottles of wine in the bucket and food still on order while signing your credit card bill at 7:59. And the benefit of getting in early? You get to nab the beanbags.
Rotana Rewards
This is a very old-school restaurant club. Once you pay the annual membership fee of 850AED,  you immediately receive a 250AED voucher to use in any restaurant/bar, and 1000 reword points. Then the member dines for free in restaurants when accompanied by at least one guest, plus there is 15% discount on the total beverages bill. There are also things like discounted room rates at all Rotana Hotels, and other room goodies. Of course the member also receives loyalty points that can be redeemed later. This is valid in all Rotana venues in the middle east, and considering there are 12 Rotanas in Dubai alone, that gives you plenty of options.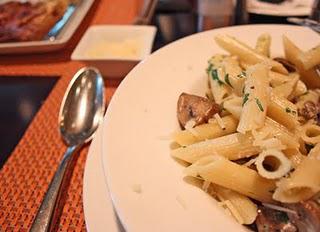 Jumeira Sirius Rewards
This is a free-to-sign-up rewards program, much like the Dine-in by Hyatt one. It has the same basic workings of any loyalty programs, that is, get points each time you dine, and redeem them later. But I will say that the price to earning ratio (the first time I am interested in this expression) is quite decent, and the rewards are appropriate - e.g. 125 points for entry to Wild Wadi, 325 for "sky Jazz" at the Sky Bar at the Burj al Arab, 888 points for a room at the new Zabeel Saray. 1 point is earned for every $3US spent (about 10AED) - so a couple of dinners for 2, and you're off to Wild Wadi for free. They also have the standard double-point offers, and occasionally something a little more spectacular like 20% off at all restaurants (this ran for 6 months a year and a half ago), or as is currently running, 15% off at
The Wharf, Pisces or Zheng He's at Madinat Jumeirah, or
at La Parrilla, Marina, Carnevale or Villa Beach at the Jumeirah Beach Hotel.
Wafi Select
Wafi is the oft-overlooked dinosaur (or ancient pharaoh) of Dubai. The restaurants are old, and not just old, they're old-hat. (Besides the Khan Murjan restaurant, which is one of Dubai's treasures in my opinion). However, the select card is free, and it provides you with a 20% discount on all food and beverage, any day of the year - Kahn Murjan unfortunately not included. Partner that with more reasonable pricing than many of the flashier places in New Dubai (Madinat to JBR district), and it makes for a fairly inexpensive night out. Asha's was fairly good when I dined there last year, and Sevilles is a staple for a trashy night out with latin dancing. Partner this with some of their other offers like the "Girls' Night Out" on Tuesday, which allows for a far-over-the-limit number of free drinks, and I can envision an almost free dining experience.
As for the other Dubai cheap eats, one day I will tell you about Bu'qtair, I promise.
Leave me a comment and make my day...