Hi All,
Many of us are beginning to plan our journeys home for Christmas – whether by train, plain or automobiles – love that film too! We will be beginning to collect up the presents, pack up our suitcases and collet those Christmas songs that we are going to have blaring out throughout the journey. So what are the things we really need to remember to get in place before we leave – here are some of the items you can't be without this Christmas.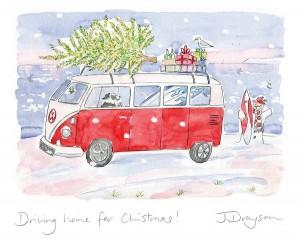 Luggage – stylish and practical
Who doesn't love a stylish suitcase and overnight bag? I invested in a luxury suitcase this year that may well have been expensive but will last for years. New luggage is an investment that I would suggest everyone getting for this season mainly because they will be filled with all of those presents you have worked so hard to get for your loved ones. This won't be as important if you are driving home (I am seeing Driving Home for Christmas as I write this) but even so, you need to protect your precious cargo.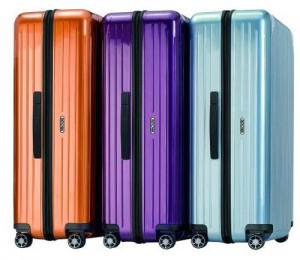 By opting for a hard case rather than a soft suitcase, you will have more protection and many offer the same internal space as the material versions. Stick to trusted brands like a Samsonite suitcase as they are stylishly designed and last for many Christmases to come.
Get the playlist organised well in advance
A Christmas playlist is a MUST and it is the one time of the year when I allow myself to enjoy traditional pop songs – like Wham's Last Christmas – don't judge me it is a classic. There is something so magical about being in a warm car, singing along to Christmas songs and knowing you are going to be with your family or friends very soon.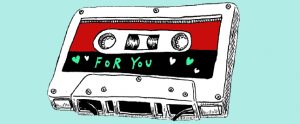 There are now so many ways we can make the perfect playlist – whether you choose Spotify, iTunes, CD or even a mix tape – I am sure I still have my Walkman somewhere – making it in advance is a must. Organise the songs that remind you of those times as a child when Christmas seemed like the most magical time of the year. Along with this, I usually chose some songs that aren't traditional but that remind me of my family, like Simon and Garfunkal and Joni Mitchel. Organise the order for the moments that you will need them – I usually mix the classics like "Fairytale of New York" with some slower songs for some calmer moments.
Pack for a variety of events
It's Christmas so let's face it there will be plenty of drinking, eating and singing so you need to prepare for many eventualities. When I pack for Christmas it will usually include a mixture of party dresses, smart jumpers and plenty of pyjamas – because Christmas day is a PJ day!! I make sure I have a couple of each outfits as you may have two parties consecutively and let's face it, no one wants to wear a dirty dress from the day before.
Part of the issue will be that many of us never really know the plans before we arrive home – so you need to get your fashion choices organised first. Oh and don't forget your shoes – Ugg boots don't work with every outfit as I found out last year.