Drive through gourmet feasts – didn't think I'd hear that, but these strange (Covid) times have brought about some wonderful initiatives as businesses strive to stay afloat. Here in Sydney food venues are offering takeaway meals while farmers and producers are coming up with new ways to sell and distribute their fresh produce.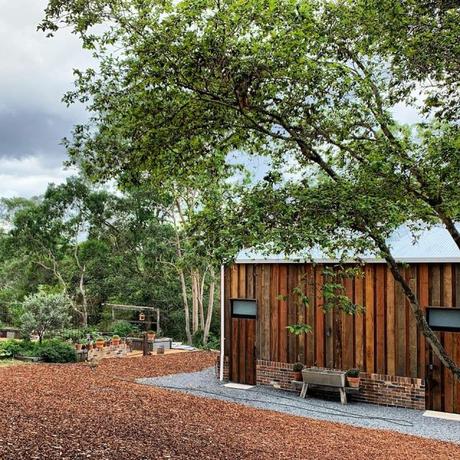 Chef Matrin Boetz of The Cooks Co-Op in Sackville, in the Hawkesbury region, has switched from hosting large communal dinners in the rural property's  gorgeous rustic shed to producing and packaging meals to be collected from the property.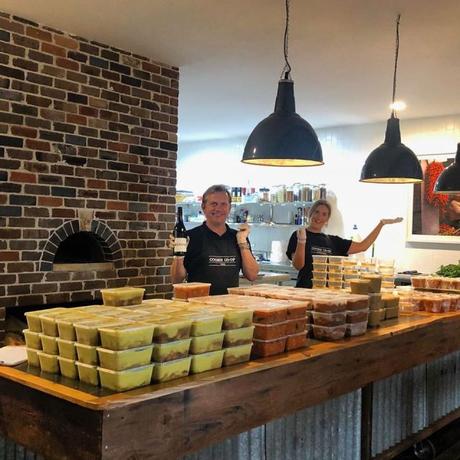 But he has gone one step further. As well as using fresh local produce in his ready-to-eat meals, he is also supporting local producers by including their products in the hamper-style takeaway box – items like local vegetables, sourdough bread, free range eggs, breakfast ham and goats cheese.  (You should have seen the images of Easter hampers, which included a bottle of wine, plum and apple cake, and hot cross buns!)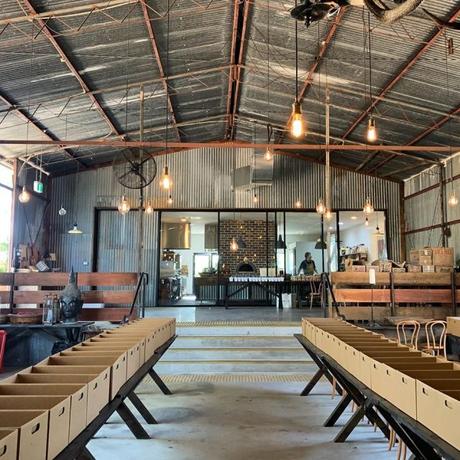 I haven't yet been able to buy my own box, but I am familiar with much of the Hawkesbury produce Martin uses, like the moreish Willowbrae marinated goats curd pepper balls, which I usually purchase at the Castle Hill Farmers Market*.
Just over an hour's drive from the center of Sydney, collecting your box of goodies from The Co-Op makes a fabulous Saturday afternoon 'iso' outing (as pick-up is between 4pm and 5.30pm). Head to Windsor, cross the Hawkesbury River, turn right at Ebernezer and enjoy the country drive.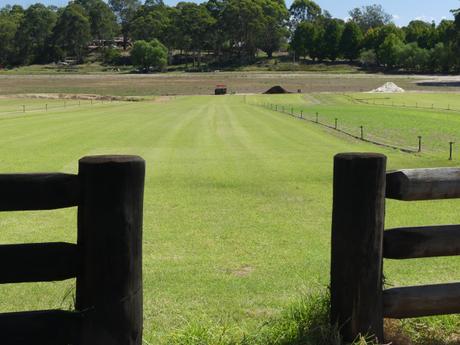 This week's box (collect Sat May 2nd 4.00 – 5:30pm)  includes the following for $120.00:
Tagine of Mirrool Creek Lamb, Dates, Carrots, Lemon (GF, Veg on request)
Rice Pilaf with Currants, Chickpeas, Pomegranate and Yoghurt Dressing (GF, Veg)
Baba Ganoush (Roasted Local Eggplants, Tahini and Organic Garlic. GF, Veg)
Willowbrae Marinated Goats Curd Pepper Balls
Dolcettini White Sourdough
Hawkesbury Free Range Eggs (doz)
Fresh Hawkesbury Produce, including Broccoli, Fennel, Dutch Carrots, Baby Cos,  Tomatoes, Cucumber and Roman Beans.
You must order ahead, so get in quick before they sell out! Here's the link to order, where you can also add a range of local condiments and small goods.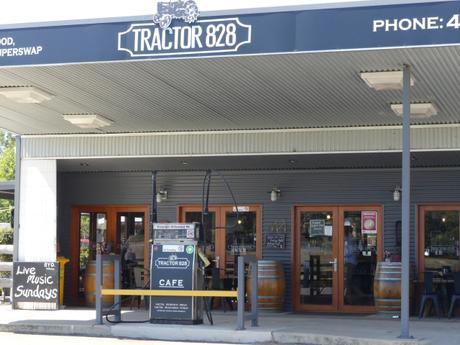 While you are out that way, stop by country-chic Tractor 828, which is close by in Sackville. Once a service station, it has been transformed into a popular cafe and bistro with an extensive outdoor eating area. As well as home-baked cakes they also stock a selection of local condiments.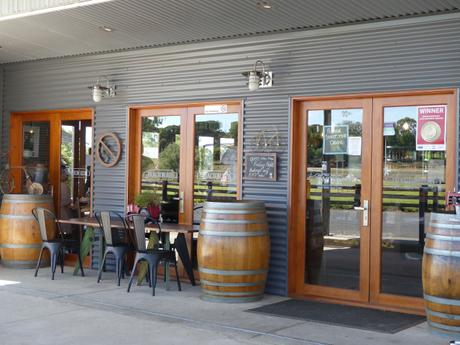 With customers currently unable to dine-in, they have been whipping up take-home meals too, from minestrone soup to pasta bake, family sized quiche to fig and apple pie.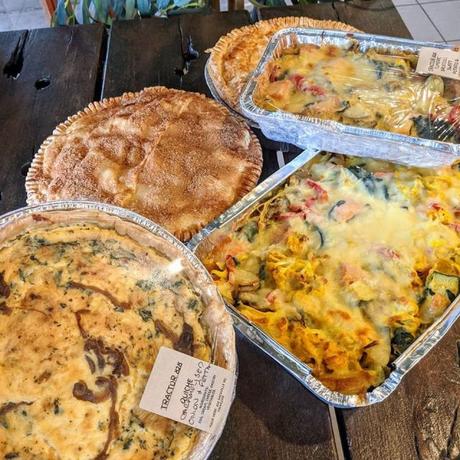 With so much on offer between The Cooks Co-Op and Tractor 828 you could pick up a whole week's worth of meals.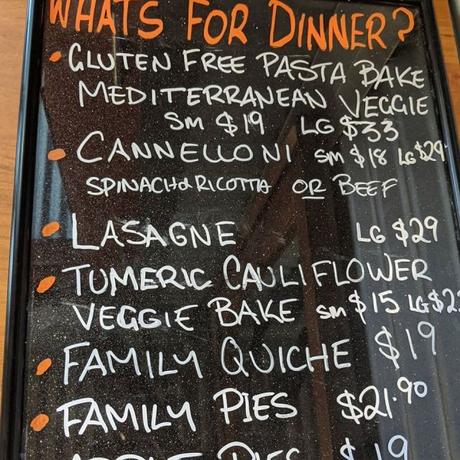 So take a drive this Saturday afternoon (you are allowed to go out to collect food). If you have time, take a ride on the Sackville Ferry too, the kids will love the experience of sitting in the car while crossing a river. Not only will you enjoy the beautiful countryside and come home with delicious produce, you'll be supporting a wide range of farmers, producers and small businesses. A win-win I say.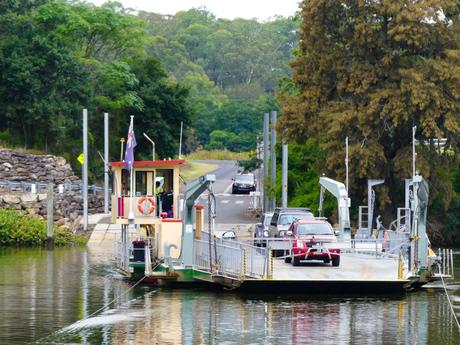 * The Castle Hill Farmers Market will open again on Sat May 9th. Yay!