Hi fellow nail polish lovers!!
This week's prompt for Twinsie Tuesday is "your favorite color."  You guys already know that when it comes to nails, that color is pink for me.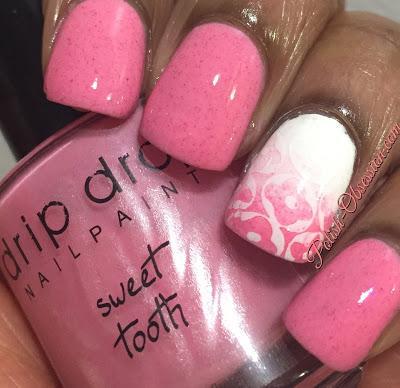 Sweet Tooth is a pretty bubble gum pink with pink microflakies.  It has a great formula; it applies well and is opaque in two coats.  On my accent nail, I did a gradient with white and Sweet Tooth and stamping using Cheeky Happy Nails Jumbo Plate 10.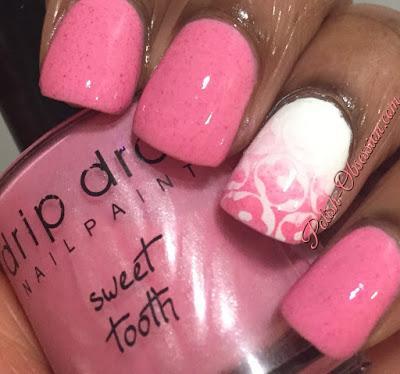 Artificial Light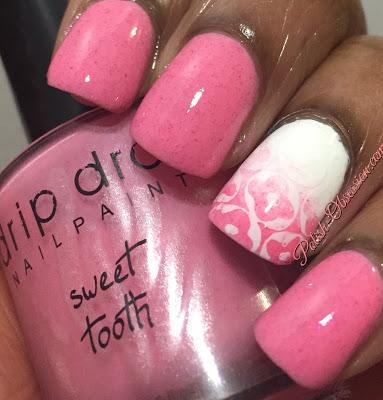 Artificial Light
Sweet Tooth is definitely my kind of polish!!  Sweet, pink, girly... I love it!
What do you guys think of Sweet Tooth?  What's your favorite color?
Alaina at The Little Canvas
Alice at 
Nail Art in Wonderland
Amanda at 

Amandalandish
Amanda at 
Fashion Footing
Amber at Nails Like Lace
Chelsea at Nailed Blog
ChiChi at I'm Just Me...ChiChi
Claire at Kerruticles
​Lisa at 
The Polish Playground
Marisa at Polish Obsession
Marisa at Polish Those Nails
Megan at A Beauty in the Business
Róisín at Cuti-CLUE-les
Sara at 
The Call of Beauty
Sarah at
Partly Cloudy with a Chance of Lacquer
Savannah at 
Addicted to Polish
Sharon at 
Behind Green Eyes
Steph at 

Lovestruck Lacquer