Hi fellow nail polish lovers!!
I have a lovely green from Drip Drop Nail Paint to share with you today!
Sweet Pea is a mint green with turquoise and holo microglitters.  It has a good formula and is opaque in three coats.  On my accent nail, I used nail vinyls from Born Pretty Store.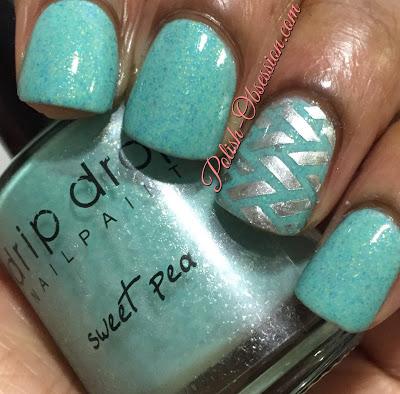 Artificial Light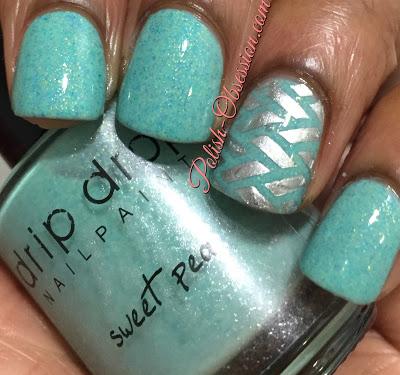 Artificial Light
Sweet Pea is really pretty.  I don't have anything quite like it.  I love it paired with the silver too.
What do you guys think of Sweet Pea?