Hello everyone,
Do you remember I had posted a wishlist on my blog for the items I got from Dresslink.com. If you remember a while ago I had written about my wishlist from Dresslink, if you have not checked it do check it out HERE  I did place an order for 2 items which I was really in need for myself and I shall share the same with you in the post. Read on to know more...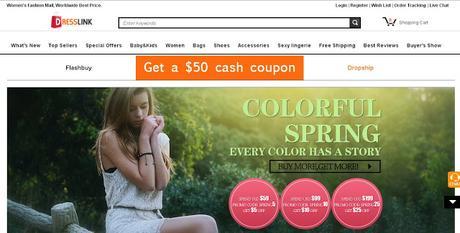 About Dresslink.com:
Dresslink.com is an worldwide online fashion clothing seller.We are legally registered as a private company in SHENZHEN, CHINA, and have received business license from CHINA government. Purchase at Dresslink.com indicates safe and well-managed trade.
We supply the most fashionable clothing & Korean style ladies'apparel internationally. Apart from clothing you will find make up, make up tools, accessories, handbags at reasonable rates.
You can pay through the following methods:
(1) Paypal
(2) Western union 
(3) Bank transfer(T/T)
I received the order within 10 days of it being placed and was delivered by Aramex whose services I like for international shipping. You do get a tracking no to track your parcel. Also you need to upload your address and identity (photo id proof) on the courier partners website for which a link is sent. You need not worry as it is 100% safe and in fact it is mandatory for customs clearence or else it won't be released by customs and you may be charged for the same. I received the order at home safe and sound without any hassles. I had to provide a copy of my my identity proof (PAN CARD) to  the courier guy to receive my order.
I loved how my goodies were packed by Dresslink. Everything came safely without any damage or problem - A big thumbs up for that!!
Let me now show you what I got:
New 10 PCS Professional Makeup Set Pro Kits Brushes Makeup Cosmetics Brush Tool Hot!!
Price:$ 3.50 
I was contemplating buying a brush set like this for a year. When I saw this set I knew I had to pick it up. They come in a variety of  8 colors.I went for the white one as it looks classy. The set contains 10 brushes - 5 for the face and 5 for the eyes. The quality of the brushes are really good. They feel really soft on the face. I have used a face brush for foundation - the flat top stipple one. I also washed it 3 to 4 times and it did not shed hair which I liked. I am so excited to use these brushes as they are soft and do a great job of creating the make up look I want.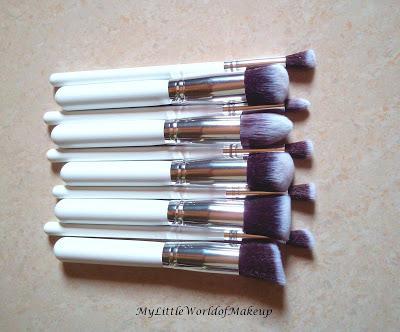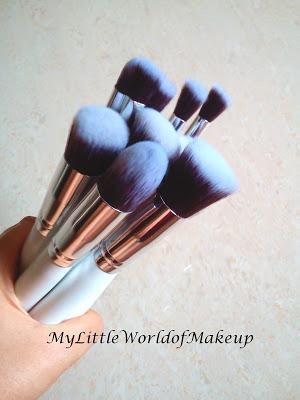 Korean Women's Tassel Shoulder Bag Large Capacity Handbag BlackPrice: $5.14I was looking for a bag exactly like this since I am looking forward to joining back work in the future. It has a small handle which you can stylishly carry around and also a large strap which doubles up as a shoulder bag. The material is synthetic leather and of good quality. There is a small tassle attached to the zipper which makes it look trendy and chic. I love the bag for it is spacious and easy to carry around while traveling.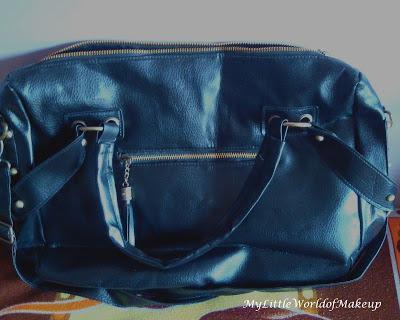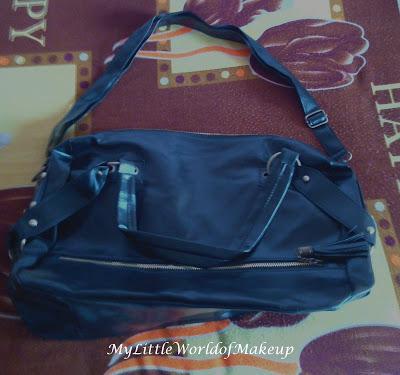 For each of these items shipping was applicable as I mentioned above it was sent via courier partner, in fact for us in India that is the cheapest option available and I really liked their service. Under each product it will calculate and give you options for the shipping fee.My overall impression has been great of this website. They have so many products. The clothes section is amazing. They also have the Free Shipping tab and a Flashbuy $0.01 option. Do check it out, I am sure you will find something worthwhile.
Have you ever shopped from Dresslink before? How was your experience if Yes? Let me know in the comments section..
Until next time.. Have a great weekend xoxo

P.S: Sponsored post.. My honest opinions**