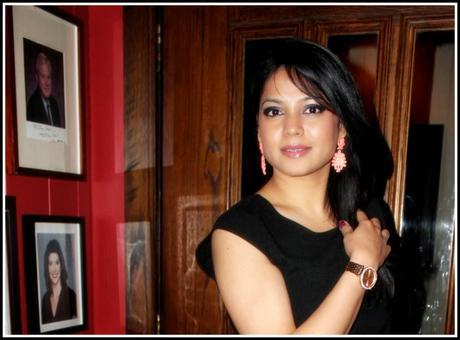 The much-awaited, most-requested VDAY outfit post goes live today. 
 Inadvertently, I am embracing two different runway trends today - 1) cropped top and 2) black and gold.
I had spotted
this
skirt on other bloggers like her and her, soon after which
this
went viral and it sort of influenced my decision of owning this skirt. I knew I was going to have it in my closet soon.   So with the sole intention of finding this stunner at my local store I made a quick trip to the mall. While scouring the clothing racks my eyes got fixed on this cropped beauty. This top qualified as a cropped top without being too belly-baring, perfect for a mom still struggling to loose the 3 years old post-baby belly fat or righteously lets blame it on the holiday sweets indulgence that gave me the bulge, that I proudly own now.  Anyways, at first I was skeptical of this crop-top trend, but boy, the minute I put it on I was sold. A new trend that worked  and a $$ off $$$ coupon, I had all the reasons to add this to my check out basket in addition to the skirt of course. So a final credit card swipe for under $100 was all I wanted as a VDAY gift for myself, from me !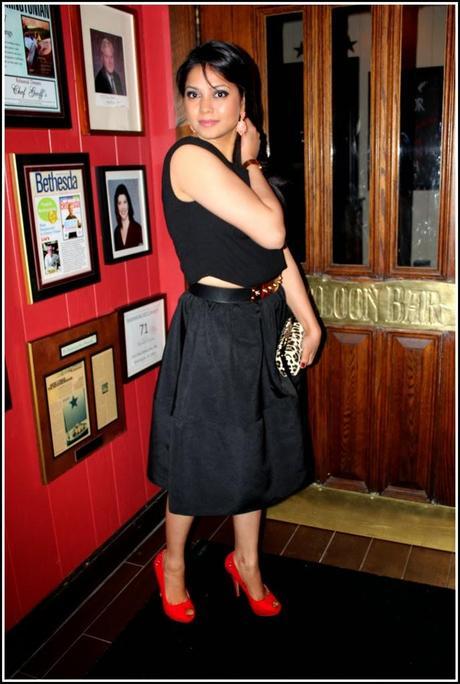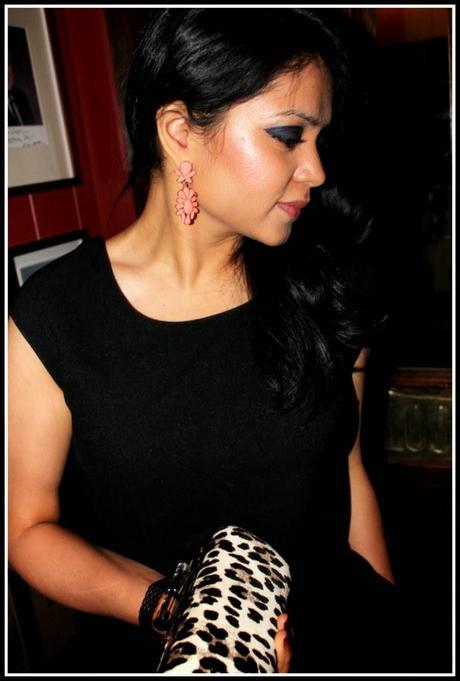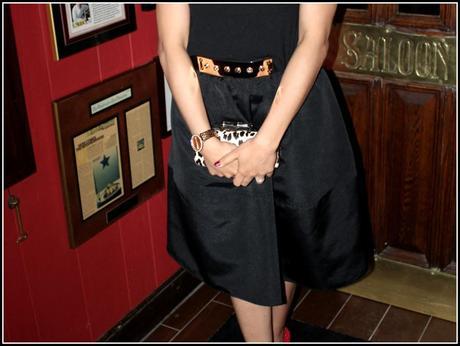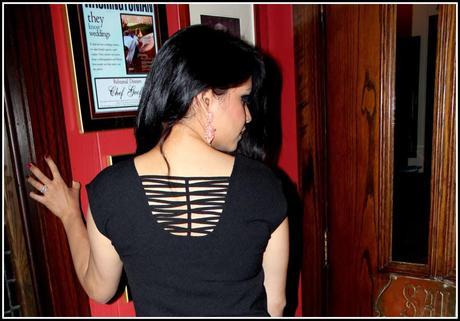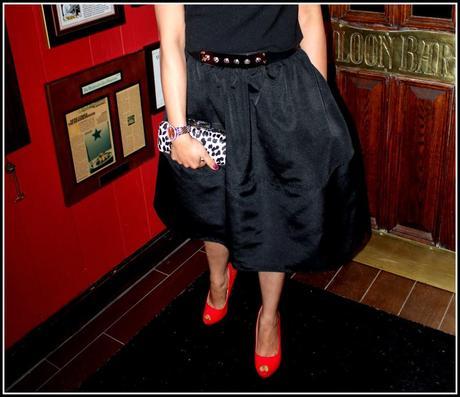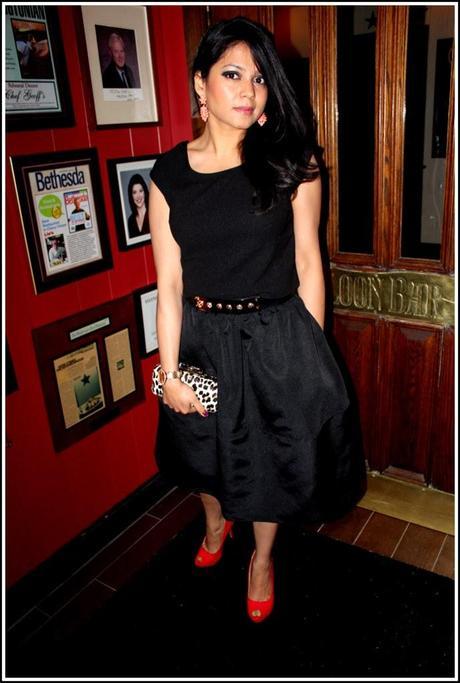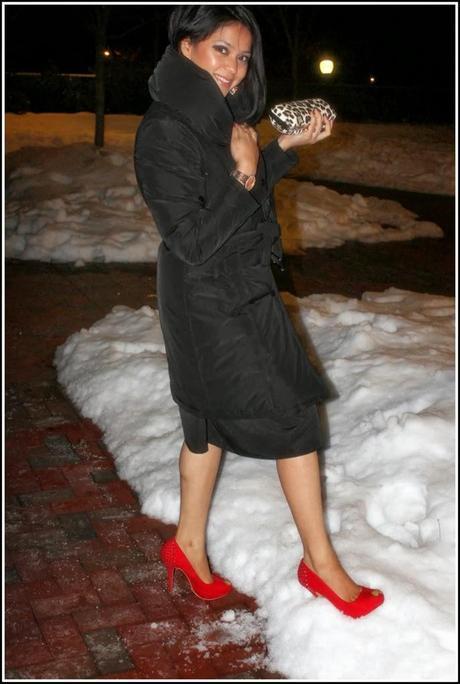 cropped top- Express ( 
similar, now half off
, another great option ) full skirt- Express ( 
mini with waist bow
, splurge ) gold plate belt-
ASOS
(similar here and here ) red spike pumps- Forever 21 ( identical, designer ) ear chandeliers -
Forever 21
Shop similar look
More Express...

Thanks for stopping by fashionably yours SAUMYA