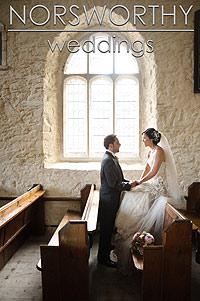 Phew… I think it's time for a gorgeous wedding today, don't you? Something to enjoy, smile, admire and swoon a little for.
Martyn Norsworthy fits the bill – an award winning wedding photographer based in gorgeous Devon, he sent me photographs from Maria and Lloyd's dreamy Dartmouth Castle wedding and I settled back to swoon over these very special moments, images and more from a stunning wedding day.
I really think you'll love these pictures: half wedding story and half inspiring details with a gorgeous bride in an Ian Stuart wedding dress – this is right up my street for creativity, glamour and elegance!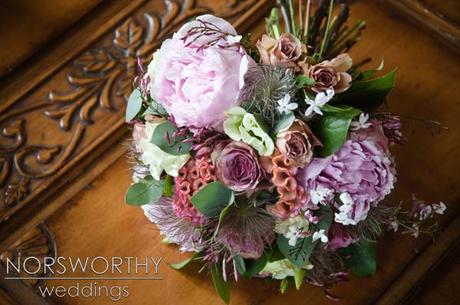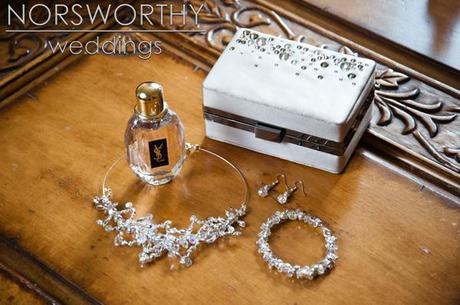 Setting the scene… Maria and Lloyd went for a vintage inspired theme with a beautifully mixed bridal bouquet and sparkling jewellery.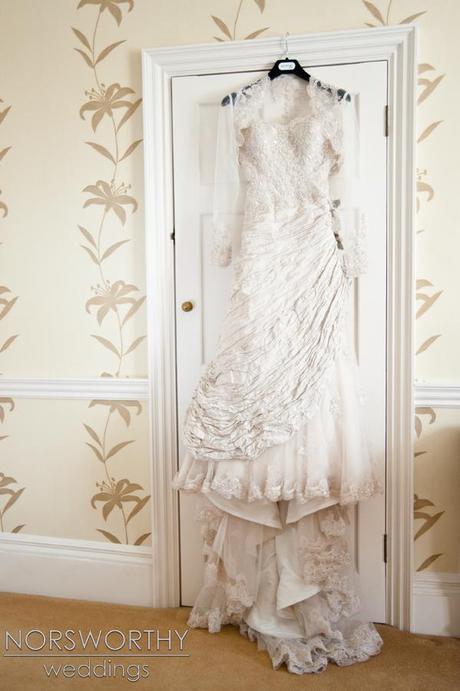 And for me there's nothing more exciting than an Ian Stuart wedding dress. I mean wow… the extravagant detailing is just amazing.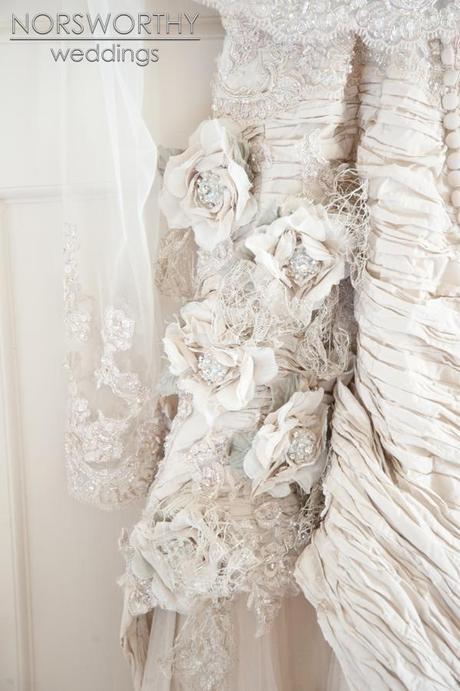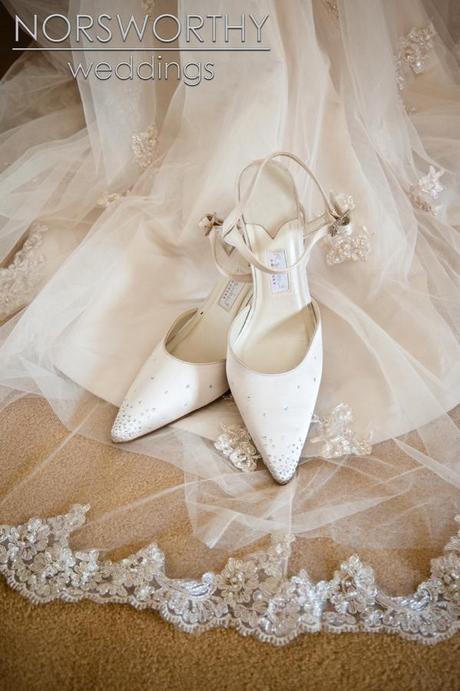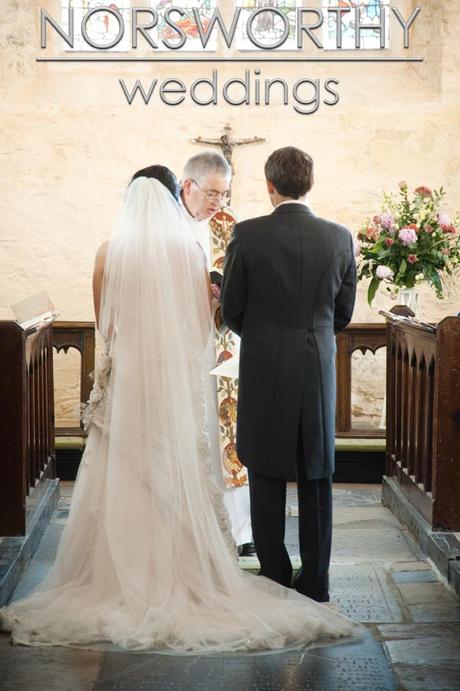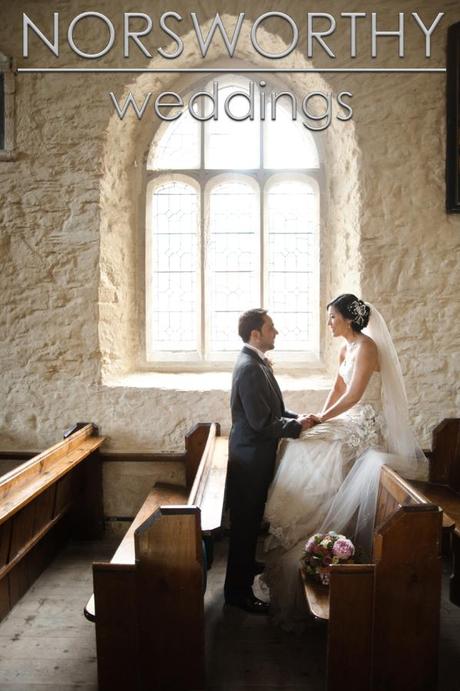 This is one of my favourite photographs from the wedding day; the whitewashed stone walls of the church reflect the light flooding in, and Maria just shines in that exquisite wedding dress – and such a romantic picture of the bride and groom as well with Lloyd taking centre stage… beautiful.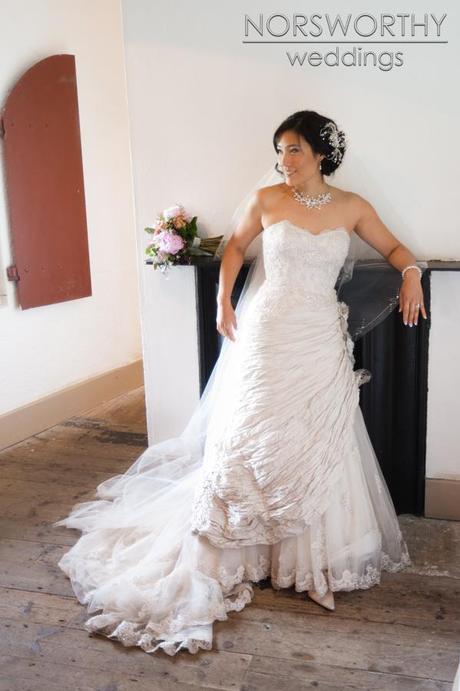 Maria wears Babette by Ian Stuart beautifully! I adore all that lovely lace tumbling to the ground, the asymmetrical styling flatters Maria's gorgeous figure and she looks stunning!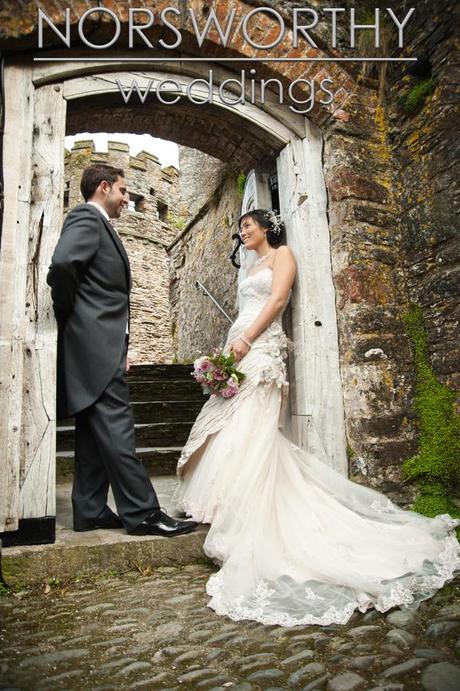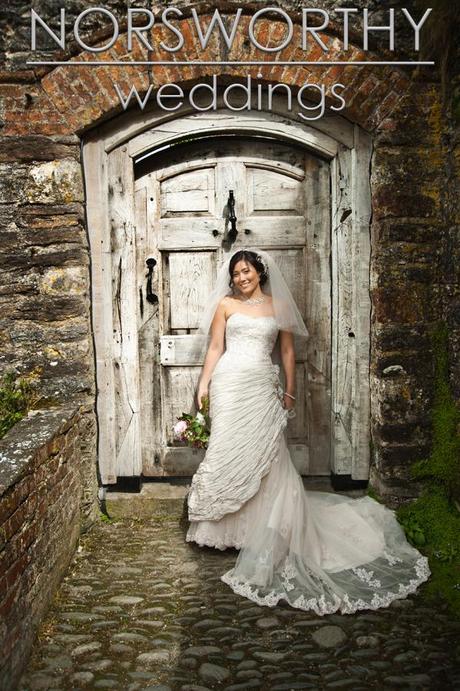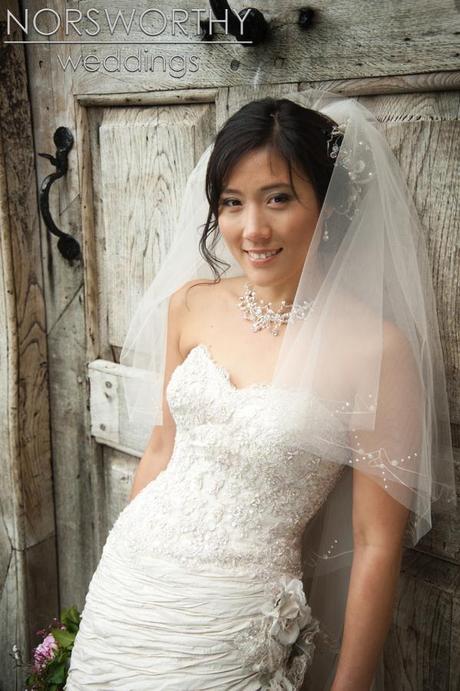 Dartmouth Castle is a wedding venue with a view and then some! Dating back from the fourteenth century, this historic venue overlooks the Dart estuary and the port of Dartmouth.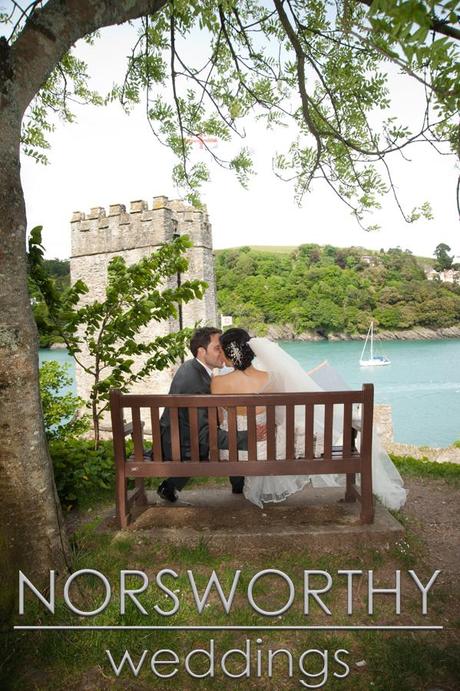 The reception was held at Buckland Tout Saints where Maria posed for some striking portrait photographs, below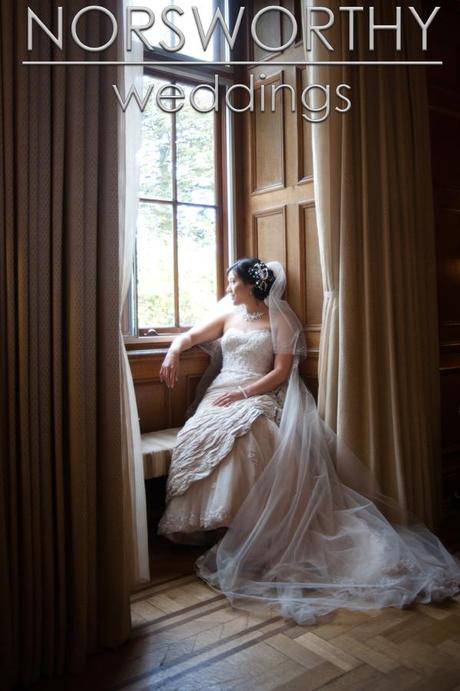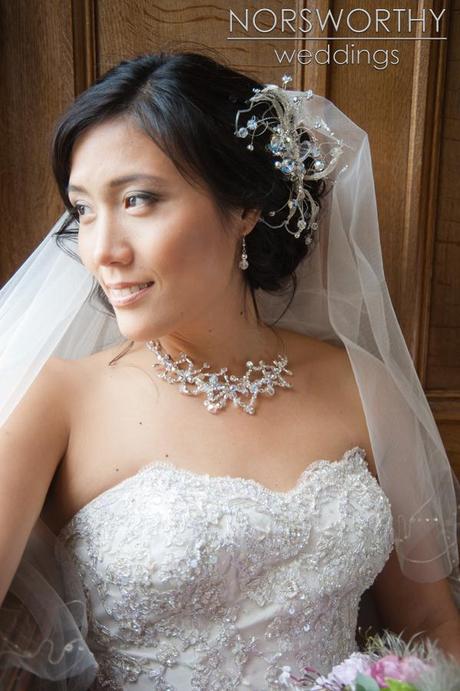 I love Maria's twisty, sparkly, edgy bridal jewellery. What a fabulous choice to go with the opulence of the dress. Her hair accessory is one of the loveliest I've seen.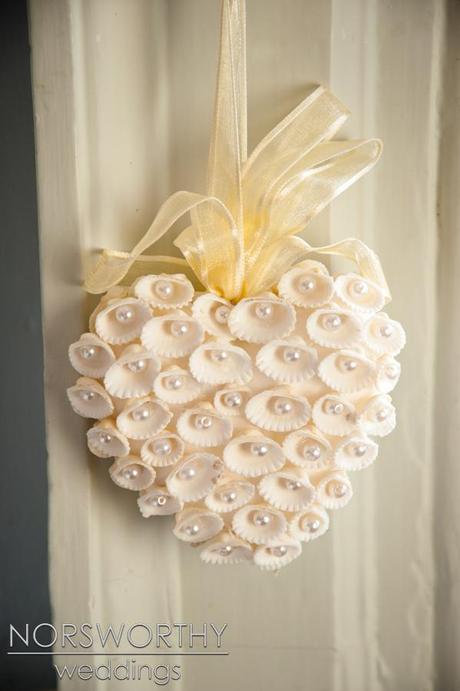 Some last little details for a seaside wedding: seashells with little pearls hanging on the door, and little favours with a message in a bottle! Adorably creative and inspiring ideas.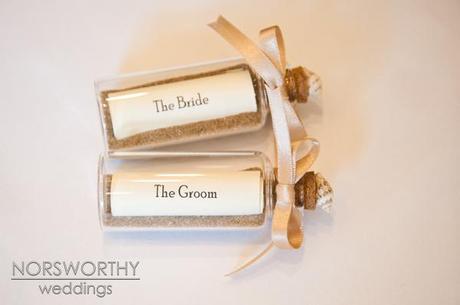 Thanks to Martyn of Norsworthy Photography for sharing this wedding with us, and congratulations and love to Maria and Lloyd – such a wonderful couple.
There's a little more to see and read on the Norsworthy Photography blog – including a little story of wedding cars and AA vans…