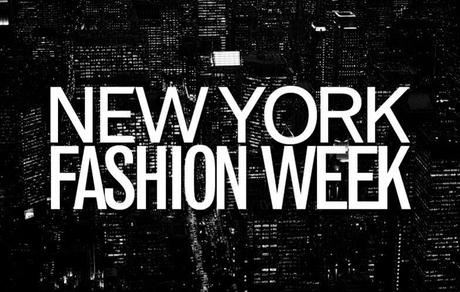 As a baby blogger, a fashion major, and a style obsessed girl in general, I have dreamed about fashion week since I was in the 6th grade; when they awarded me the "most likely to be a fashion designer" title in the end of year assembly. Teen Vogue was my bed side Bible and I honed over the girls that were my age, stylish, and with limitless funds via their star parents. The prints, the heels, the bags...none of that would fit in with my home town...but I wanted it, every last bit. I remember longing over the runway shows and the articles on what colors were hot for the upcoming season. Now that I'm old enough to know people (like my boss Cathy of PoorLittleItGirl.com) going to NYFW, I am insanely jealous. The trip itself is way out of my price range & a little lavish for a college girl's budget. But it is everything I've wanted for...ever. For those of you that blog or are fashion majors like I am, fashion runs in your veins. The textures are your life source. The new fabrics obsess your dreams. 
Sometimes these are just dreams, but I hope one day I can get to NYFW and sit in the rows with the style casters and style mavens. I hope to have a seat with my name on it and discover the new colors being introduced and see the influences of different cultures woven into each design. 
But for now, I'm fashion week dreaming and will be living vicariously through tweets, live streaming of shows, and my favorite bloggers' posts through out the week. 
Have fun friends! Live the dream! 
xo
BCC