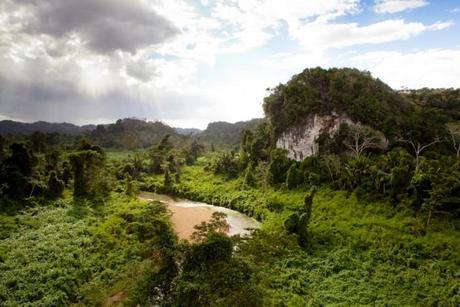 0 Flares
Twitter
0
">
Facebook
0
Google+
0
">
Pin It Share
0
">
StumbleUpon
0
">
Reddit
0
">
0 Flares
×
Dream Destination – Belize, Part 2
In the second part of our Dream Destination – Belize series we leave the beaches and delve into the jungle in search of more adventures, memories, wild life and a place to stay. So make sure to check out Dream Destination – Belize, Part 1 and continue our journey with us in part two – we've got a lot to explore and dream up!
Like we said in part 1, we have a lot left of South and Central America to explore and while we don't know when we will be able to go next, we never tire of dreaming up our next adventure.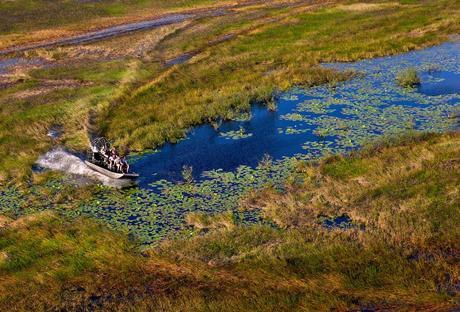 Explore the Jungles -
While jungles can be found in many countries around the world, few countries can boast such a truly wild and diverse jungle as Belize. With over 60% of Belize covered in forest landscapes, a staggering 38% is protected, and safe from deforestation. This fact alone should have and jungle loving hiker packing their bags and booking their flight to Belize as there is simply endless untouched jungle to explore.
There is no other feeling like being completely surrounded by nature and few locations that have the magical feeling of getting lost while exploring a jungle. The sounds are different and unique, there is often the constant sound of dripping water and gorgeous greenery around every turn. Paynes Creek National Park is one of the most vast expanses of protected areas in Belize at over 30,000 acres.
While we love exploring the jungles, always make sure you are covered up and have taken every precaution against insect and bug bites. As anyone who regularly reads this blog will know, I came down with a nasty case of Dengue Fever in Phuket on my birthday last year and it was no fun at all, so always cover up!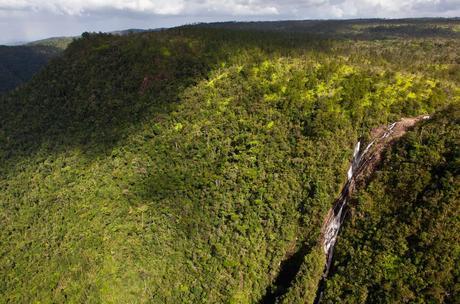 Go Kayaking & Canoeing -
With so much of the land area of Belize covered with dense forest, the waterways became popular years ago as the number one way to get around for locals. With the mighty Mopan river starting in Guatemala and meeting the Macal river, the two bodies of water came together to form the Belize river which winds its way across the country to the sea.
Not only is there great kayaking and canoeing along the river where you will often see a wide selection of beautiful wild birds and large iguanas sunbathing on the banks, there are also many class I and II whitewater rapids which can make for quite and adventurous and exciting afternoon.
Not only does Belize offer some amazing kayaking options, but you can also go canoeing through ancient caves, an exciting and thrilling way to explore the vast natural wonders Belize has to offer.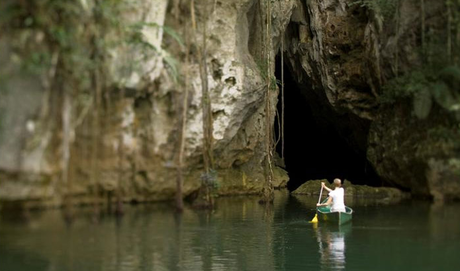 The waterways are so good for canoeing that each year Belize is home to the La Ruta Maya Belize Canoe Race which is an endurance race through 170 miles of the Belize River, the longest canoe race in South and Central America.
So whether your style is a long distance endurance race or a slower pace exploration of the river during a sunny afternoon, the rive provides endless varieties of activities and sites to see.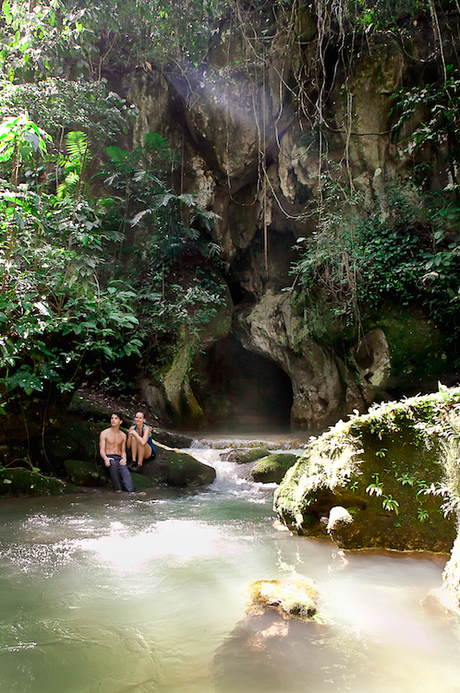 . 
Stay at a Unique Hotel -
Let's be honest, the first thing that pops into our heads when thinking about trekking into and exploring the jungle is a comfortable and safe place to sleep. While we love a good sweaty afternoon hiking in a hot and humid jungle, it really makes the day worth it when you have a clean and quiet place to relax at after a long day of exploring.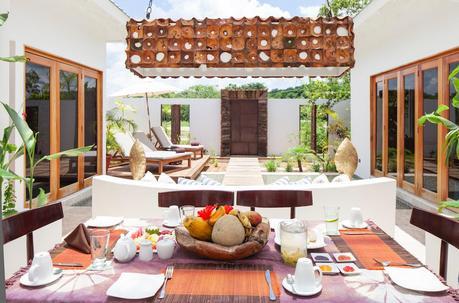 Lucky for us we found just the spot in the middle of the Belizian jungle. The Ka'ana Resort, located in San Ignacio is nestled among the lush green jungle and provides not only a clean and quiet place to stay during your stay but a downright beautiful and modern one at that.
Watch this video and tell me you don't want to jump on a plane to Belize right now?
If you have read any of our hotel reviews on Latitude 34, you will know we are huge fans of hotels which provide a true experience above and beyond just a place to lay our heads. Any place can give you a bed and a bathroom, but it takes a special kind of establishment to think outside the box and provide a true accommodation experience, which it looks like Ka'ana Resort specializes in. We can't wait to get down there and tell you all about it!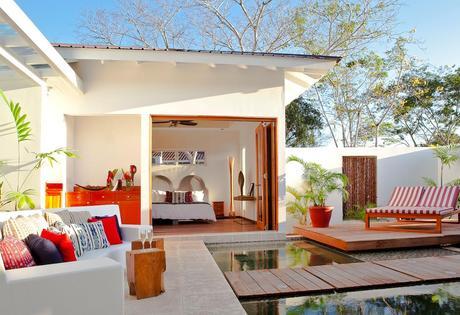 Check out the Animals!
What trip to the middle of the jungle would be complete without seeing all the wildlife there is to experience? In reading all we can about Belize, we have come to the conclusion that it might just have one of the most diverse animal populations on Earth. World famous of the Belize Barrier Reef, the second largest reef behind the Great Barrier Reef in Australia, Belize offers hands down some of the best diving, snorkeling and fishing anywhere in the world.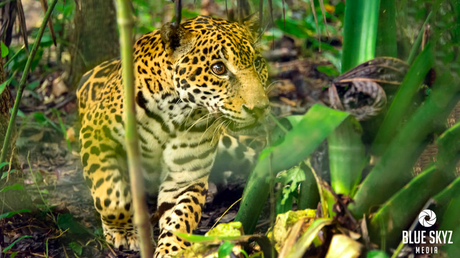 With such a dense and diverse jungle area, Belize offers visitors an absolutely vast array of wildlife from exotic birds to reptiles, wild insects and monkey species. But what is the most unique animal Belize offers? The jaguar.
The Jaguar Preserve  at Cockscomb Basin Wildlife Sanctuary is one of the most vast and protected areas for jaguars in the world, if not the most. The preserve offers visitors the chance to hike one of the longest hiking trails in the country as well as dorms to sleep in and camping for the super adventurous. The entrance fee is $10, camping is $5 per person and dorms are available for $20 per night.
While the most popular trail, the The Victoria Peak trail, is only accessible in the dry season, with over 128,000 acres, there is endless land to explore for any traveler, from novice to expert.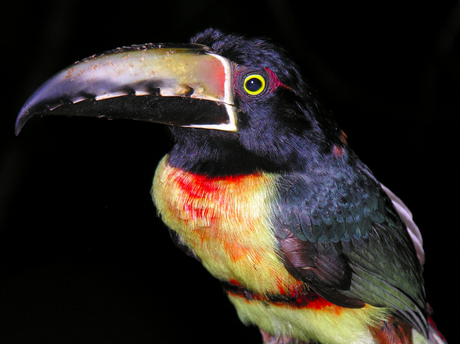 So that raps up our Dream Destination – Belize series. We have learned about the Belize Barrier Reef, the beaches, food, culture, wildlife, jungles and some amazing looking place to stay along the way. I hope you'll join us in adding a trip to Belize to your dream destination list and we hope to see you there!
If you have already been to Belize, will be going soon or have any suggestions, tips or stories to share, leave them in the comments – we can't wait to hear from you. Remember, be safe, smile and travel like you mean it!
Images provided in part from Flickr via Sea Kayak Oban, Dennis Jarvis and Golden Dusk Media
.H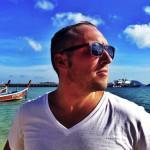 Jeff Johns is the co-founder and editor of

Latitude 34 Travel Blog

. Through 65 countries on 6 continents he has accumulated a seemingly endless stream of odd information, interesting stories and helpful tips and tricks to better travel. Jeff's goal is to visit all 204 countries on Earth before he is too senile to remember them all.
A graduate of the Visual Journalism program at the Brooks Institute, his true passions lay in honest visual storytelling, documentary filmmaking, Thai food and a good laugh.
Together with his girlfriend Marina, they run

Latitude 34 Travel Blog

as a source of helpful information for those who love to travel or those who simply dream of it. If you have a comment or suggestion, send them an email at [email protected] and they'll respond super fast!