Baby J loves Dr. Seuss books. We started reading him "One Fish Two Fish" when he was a couple of months old and our collection has grown - as well as his love for the books. His favorite Seuss book changes often. Right now he is into "Dr. Seuss's ABC".
The theme for his first birthday party was pretty much a given. I went on good ol' Google and Pinterest and found some inspiration.
We had the party in our barn that we use for construction (Daddy J builds log homes), so there was lots of room and it was fairly cool. We did have to leave some of the logs in the barn, so if you see random trees in the background, that's why! All photos were taken by
Digital Cheese Photography
.
So onto Baby J's party - enjoy!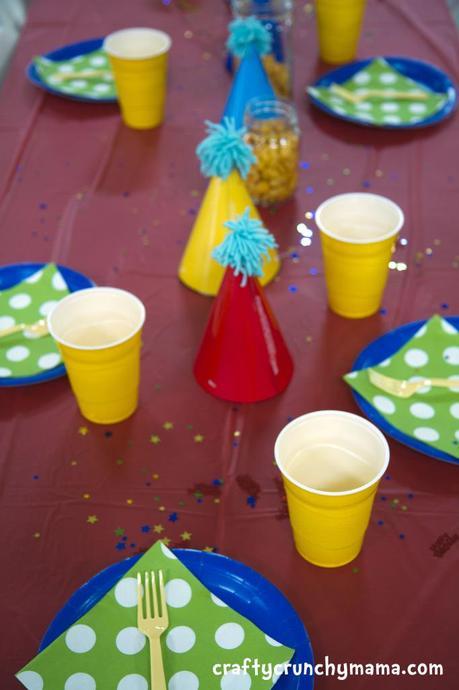 Colorful place setting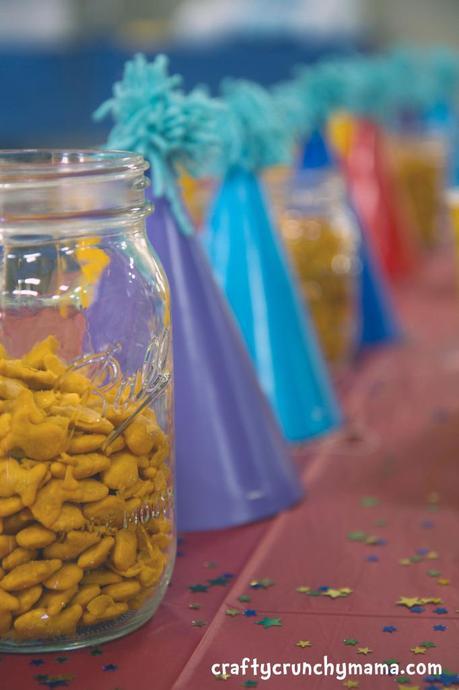 Mason Jars of Goldfish
I used the party hats as decoration, along with colorful plates, silverware, cups, confetti, and mason jars of gold fish. There were supposed to be balloons as centerpieces but the helium tank we bought was empty!
My inspiration for the party hats came from Pure Joy Events.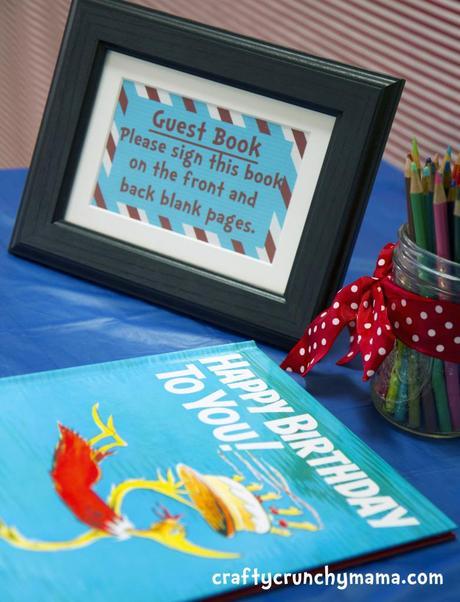 Guest Book
We chose to use the Dr. Seuss book "Happy Birthday to You" as a guest book. This idea comes from Hostess With the Mostess.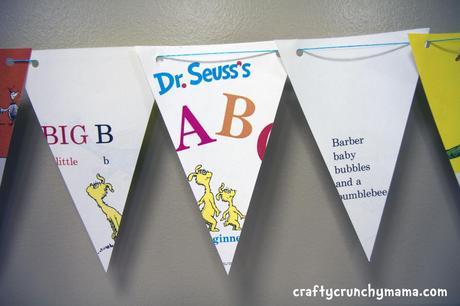 Dr. Suss Bunting
I made some buntings with cheap Dr. Suss books I bought on Craigslist. Inspiration comes from
Real Life, One Day at a Time.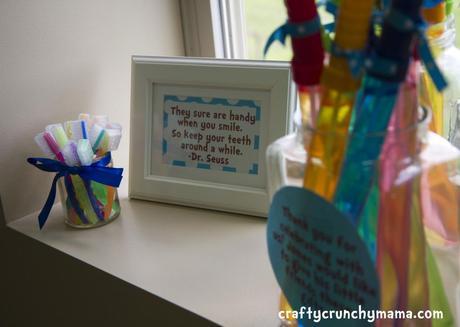 Favors
We gave out bubble wands and toothbrushes for favors. Inspiration comes from
Belly Feathers Party Blog
and Hostess With the Mostess.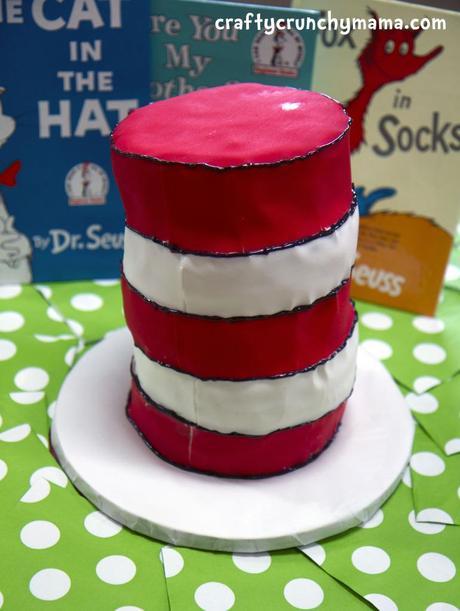 Cat in the Hat Cake
This cake was made by my amazingly talented aunt as a gift to Baby J! It was delicious too!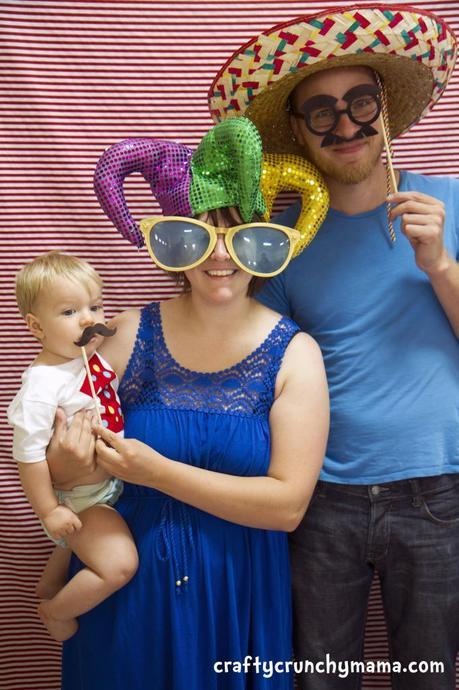 Photo Booth Fun!
When I saw the idea for a photo booth on Hostess With the Mostess, I knew I had to do one. It was so much fun!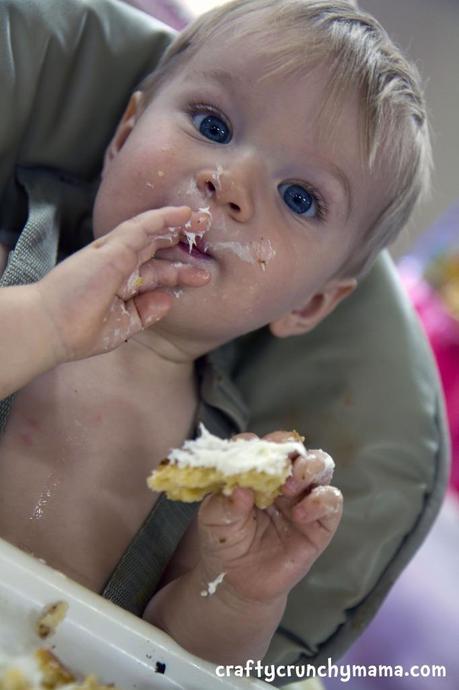 Yum mom, this cake is good!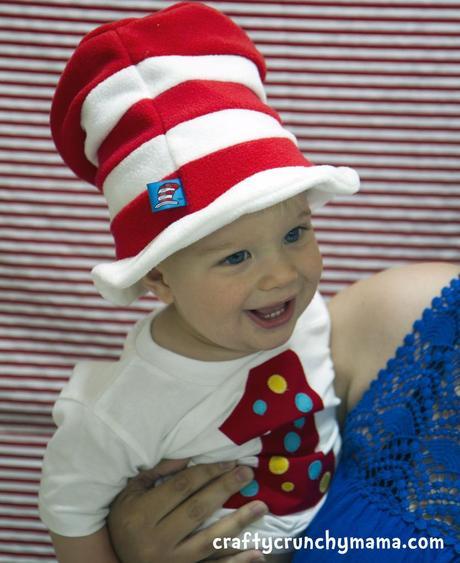 Here he is wearing his Cat in the Hat hat and his custom "1" shirt from Under the Green Umbrella. We had such a wonderful time celebrating Baby J's first birthday with family and friends. We had other activities such as a kiddie pool, sprinkler, and sno cone machine. I will remember this day forever!