Last year, I blogged about a statue commemorating Dr Salter, who provided healthcare to Bermondsey's poor as well as working for them as the local MP. Sadly, that statue has been stolen from its bench; the girl and cat have been moved for safekeeping.
Here is the original post:
On the Thames path at Bermondsey, a man sits on a bench waving at a small girl and a large cat. They may make an odd trio but they do tell a story, as a nearby board explains.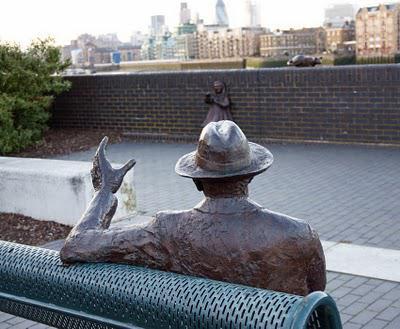 The man is Dr Alfred Salter, born in Greenwich in 1873. A doctor trained at Guy's Hospital, he first visited and then moved to Bermondsey and took practical action to address the poverty there. Not only did he provide consultations for sixpence (or even free), but he also set up a health insurance scheme and Sunday morning adult education classes. Through his efforts, the area had a local health service long before the establishment of the NHS. He also became a local Liberal councillor before moving to the Independent Labour Party.
Dr Salter married and had a daughter, who was educated locally. However, she died of scarlet fever aged only 8: this is the girl depicted in his daydream. After her death, his work for local people continued. He bought a house in Kent which was turned into a convalescent home for Bermondsey people, and in 1922 became MP for Bermondsey. The returning officer who declared him elected was the mayor - his wife Ada, a successful activist in her own right and the first woman mayor in London and first Labour mayor in Britain. He served as MP until 1945, when he stood down on health grounds. Dr Salter died later that year.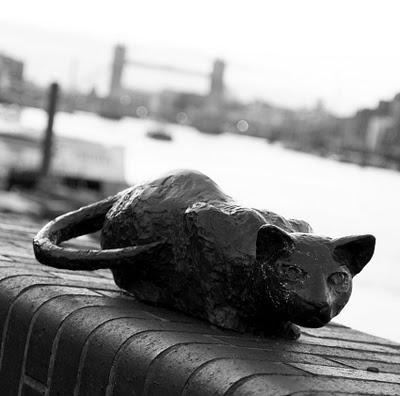 If you know anything about the statue's whereabouts, Southwark Council are offering a £1,000 reward.