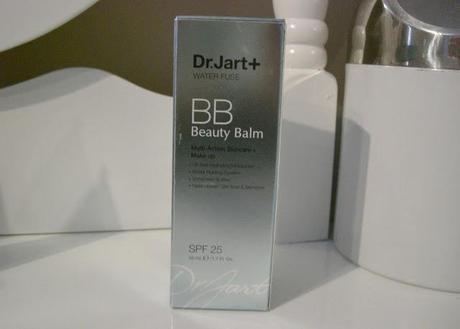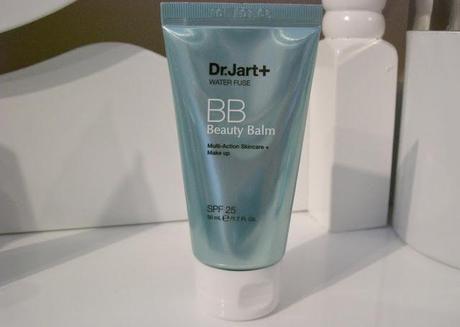 I'm a little bit obsessed with Anna's blog Viviannadoesmakeup especially everything she loves when it comes to skincare. So when I read her post singing the praises of the Dr Jart water Fuse BB cream I naturally had to buy it.
This is one of the best BB creams I've tried - and now I've actually tried a lot. It's normally £18 which is on the pricey side for a BB cream in my opinoin but it does always seem to have a third off at boots here and £12 is more than reasonable for this generous 50ml tube. You only need a small amount of this product it melts into the skin but spreads really well. It's an SPF 25 which I love as it means I can keep loving it all summer long (if we ever get one) and it's super hydrating.
Dr Jart have a range of four BB creams which are noted to do the following:
Dr Jart+ Premium Beauty Balm SPF40 - Provides high SPF40 protection with anti-oxidents. A slightly glossy, low coverage cream which helps fight aging. Particularly suitable for those over 30. Dr Jart+ Platinum Beauty Balm SPF30 - Provides high coverage in a light application. The moisturising lotion is particularly suitable for those in their 30s. Dr Jart+ Regenerating Beauty Balm SPF30 - Provides strong coverage for redness and spots which won't rub off as easily as traditional cosmetics. Skin will look brighter, whilst still suitable for problem and sensitive skin. Particularly suitable for those between 20 and 35. Dr Jart+ Water Fuse Beauty Balm SPF25 - ideal for those aged 20-35s with a soft application which gives natural, fresh looking skin and controls sebum production. I love that each one is targetted to different age ranges with different needs from the product. It makes picking one so easy. If they all follow suit to the water fuse I've tried I think they'll be winners across the board. This really does give a lovely natural fresh finish just like it describes and I find it lasts really well only touching up problem area's with concealer throughout the day. I'd love to try the regenerating beauty balm for bad skin days as the description makes it sounds more like a foundation than a BB cream so I think that is on my wish list to see what it offers.  I'm trying quite a few Dr Jart products at the moment and am loving them all - one of my favorite brands at the moment which is leaving my skin very happy indeed.