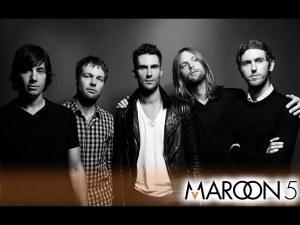 Normally, I spend the week searching for a new artist to explore. While finding a new tune and a fresh look on things I never forget about the well-
known and fantastic artist the world has come to love throughout the year. Today I'll express my utmost gratitude towards Maroon 5. This pop rock, pop, funk rock, and blue-eyed soul, band started their journey in 1994 and have had a great success into 2014. I won't spend much time on their history we all know these men are incredible beautiful minded and unstoppable. However, I will focus on their latest release.
In 2014, the band signed Interscope Records and released their fifth studio album, "V" in early September of this year. Of all the songs from their album I'd like to focus on the second on the track list "Animals". They truly did great, I'd say this is one success the men should celebrate endlessly. As for myself I can say that this song on their new album "V" have been on a constant replay. "Animals", has a mixture of what one would refer to as a love ballad, with a touch of some adult contents!
"Yeah you can start over you can run free/You can find other fish in the sea/You can pretend
it's meant to be/But you can't stay away from me/I can still hear you making that sound/Taking
me down rolling on the ground/You can pretend that it was me/But no/Baby I'm preying on you
tonight/Hunt you down eat you alive/Just like animals/Animals/Like animals…"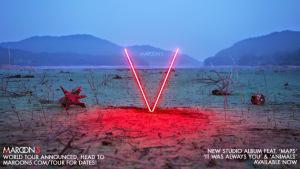 Throughout the entire song this verse has been glued to my brain. Wherever I go I started to sing it aloud only to realize I'm in public, and walk away from the crowd. Sadly I do not have the same musical qualities this band possesses, which is the case for many fans if I might add. If anyone hasn't heard their new album yet, I strongly encourage you to do so. As their previous songs/albums have been magical and heartwarming, this one is just as beautiful. I rarely buy any albums; for the sake of one song normally I'd wait until I hear every song on the radio to assure myself that the purchase is truly worth it.
However, in this case I had to make an exception. Like an Animal I rushed straight to iTunes and bought the song, radios never play them when you want to hear it, nor do they have them on replay. I salute you men for a job well done and look forward to your next release.