T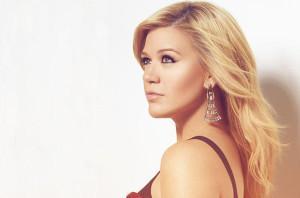 his week's download of the week goes to the wonderful and talented singer-songwriter Kelly Clarkson. Kelly Brianne Clarkson born April 24, 1982, is an American pop rock singer-songwriter and actress. In 2002, she rose to fame after winning the first season of American Idol. She is and has since been established as "The Original American Idol." Her debut single, "A Moment like This", topped the US Billboard Hot 100 and broke the record for the biggest jump to number one in the chart's history; it became the best-selling single of the year in the country. The Following year she released her Debut album Thankful (2003), followed by Breakaway (2004), My December (2007), All I Ever Wanted (2009), Stronger (2011), Wrapped in Red (2013), and Piece by Piece (2015). Before she created her last album Kelly Clarkson starred in a musical Show called Duets, there she had the opportunity to perform with John Legend, Jennifer Nettles and Robin Thicke. In April 2015, Clarkson mentored the Top 8 on the fourteen of American Idol for the "Evening with Kelly Clarkson" week. This week Clarkson is set to perform at the 2015 Billboard Music Awards.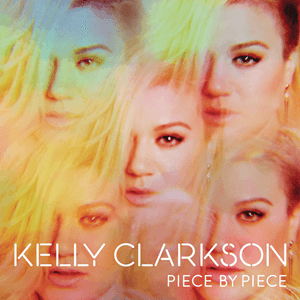 What I'm Focusing most on is the Lead Single "
Heartbeat Song
" of the Recent Album "
Piece by Piece"
released in January 2015.  The music of her album "
Piece by Piece
"
 comprises
Electro pop
, 
Orchestral
pop
,
power
pop
and 
Electro dance music
, marking a departure from the predominant pop rock sound of her previous studio albums. It also features guest vocals by
John
Legend
, Also featured in her song "
Run Run Run
."  Unlike her other amazing Collaborations "
Heartbeat Song
" has a very upbeat and energetic melody. It will make you dance –barefoot in the rain– so to speak, this song has a very long-lasting effect.  Speaking from personal experience "
Heartbeat Song
" definitely brings out that girly childish persona that I never thought I'd see again – the child that would twirl around to the beat, smiling continuously while the song remains on repeat unlit the lyrics are permanently implanted in my brain—this song is infectious. Whether you're a Kelly Clarkson fan or not, I can guarantee that this song will surely knock your socks off.
This talented woman is writing a new chapter in her life, stepped out of her comfort zone and created such  marvelous  that will be adorn by all who may listen to it. Personally I encourage everyone to take a moment out of their busy schedule and listen to her album. You won't be disappointed. Kelly Clarkson is not known to disappoint her listeners; she always delivers her absolute best.