Guys! I get the biggest blogger failure award in the history of blogging.
Seriously.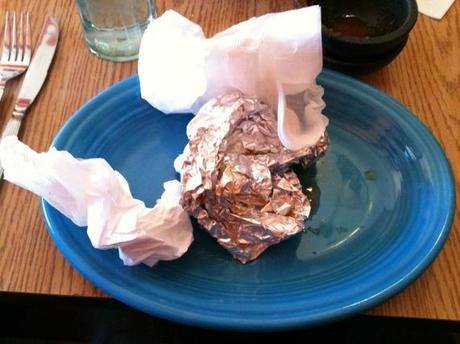 It all started with lunch. I had yummy chips and salsa and a blackened chicken burrito. Holy delicious and I forgot to photo it for y'all.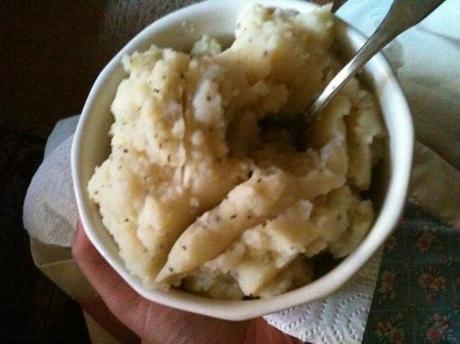 I didn't forget to photo my herby mashed potatoes though. Yep. I'm lookin' out for ya.
I did my full day at work, but boy do I have a cold. I took a detour by the drugstore on the way home to stock up on supplies.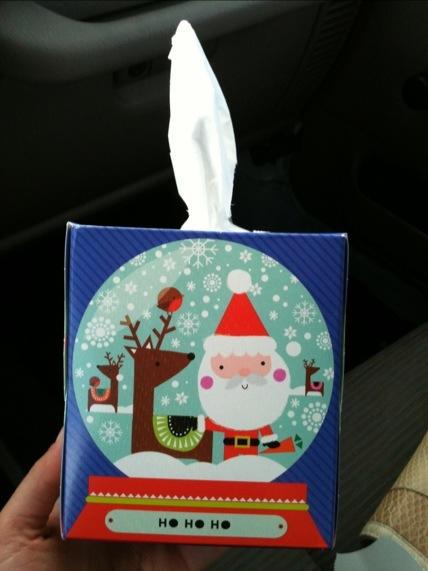 I figured Santa tissues would make me better faster. What do you think?
I'm all about the day/ny quill for colds and flus. Just go there and don't mess around.
Dinner was also un-photoed and I totally didn't even realize I forgot until I went to blog. Major-major fail.
I'm slapping myself on the wrist right now!!!
But, now this is happening.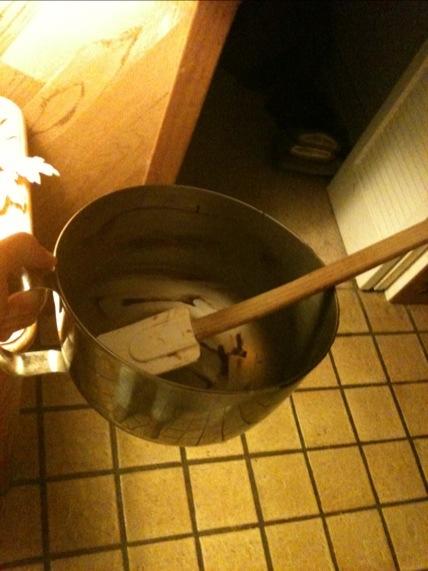 Can you guess what it is???????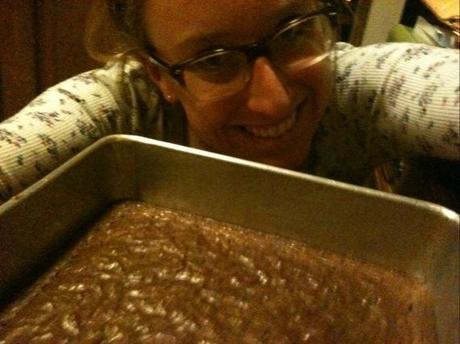 Brownies!!!!!!!!