Happy Sunday guys! Are you enjoying the weekend? I am!
Breakfast
This morning I went to church with my Mom and brother to hear the potential new youth pastor give a sermon. I really really liked him. Hopefully he'll chose our church over the nine other offers he has.
After church the congregation had a meet and greet to get to know the new pastor and his family. There was delicious, yet sinful pastries. Leave it to the Lutherans to to do breakfast right.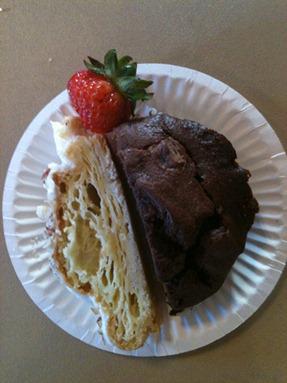 I added the strawberry because I do try to eat healthy 

. My plate had a delicious buttery Danish sliver and a half Costco chocolate-chocolate chip muffin. I died and went to heaven! Those muffins are so good!!!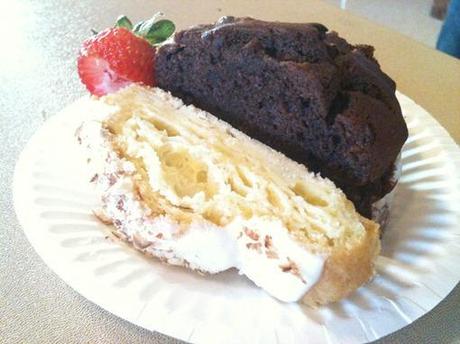 The Danish was pretty sinful too. I actually gasped in happiness when I took my first bite. Mom agreed that they were amazing.
I may, or may not (as the title implies) have had a second half of muffin… 

Lunch
After breakfast we did some much needed grocery shopping. Then we met up with my Dad, Grandma and cousin Steven for lunch at Portobello's.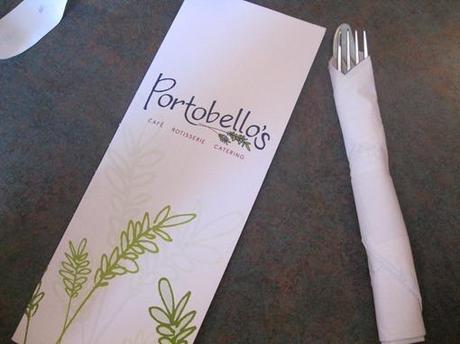 I knew my order before we even got there. I started off with an iced tea.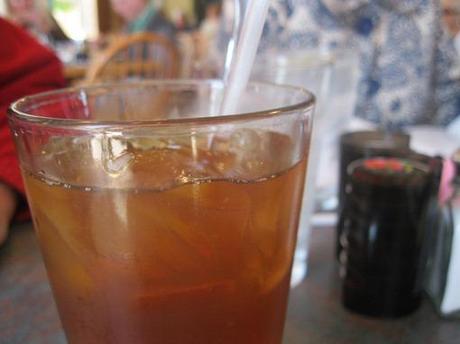 And finished with a Chicken Caesar Salad, dressing on the side of course.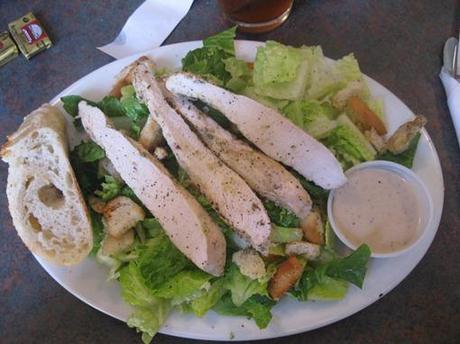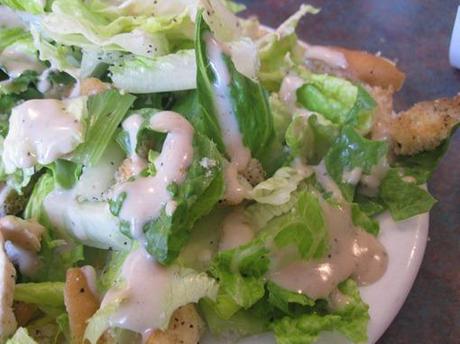 The romaine lettuce was a little bitter but the delicious chicken and tangy dressing covered all that up. The baguette on the side was so soft, I ate both slices.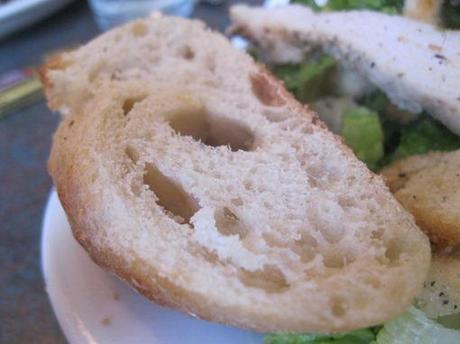 A little glimpse of our table…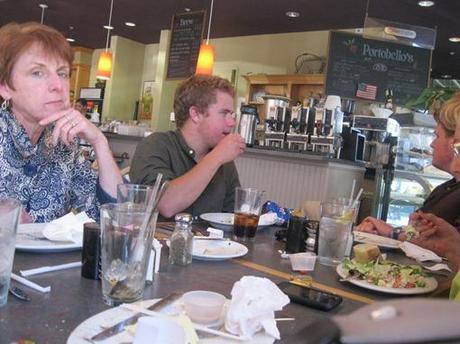 You can see I didn't like my salad at all 

.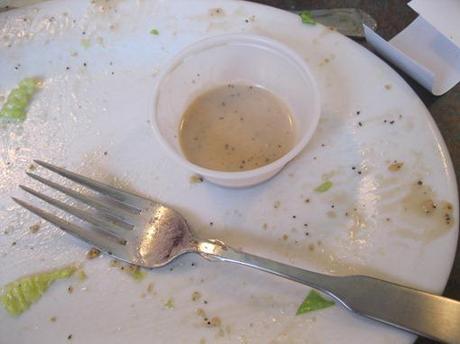 No I did not literally lick my plate…
After we got home from lunch Mom discovered this little pansy growing in the middle of our lawn.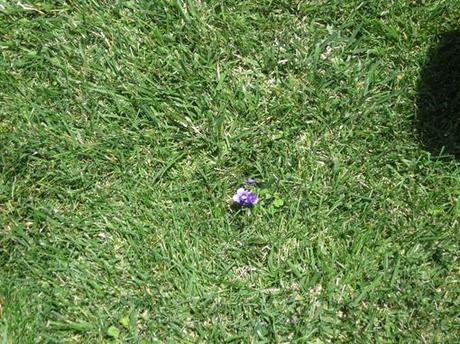 How funny, huh?! My Mom's heck bent on leaving it there, it's our little Lone Ranger.