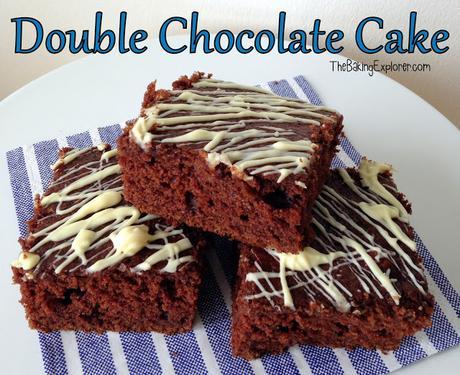 Silver Mushroom, a homeware retailer, contacted me recently as they have conducted a survey to find out what treats the men in our lives wanted the most on Father's Day. Cake was the winner, with brownies coming a close second. So they've had chef Damian Trejo from Manhattan Grill in Canary Wharf create a chocolate cake recipe that is a perfect gift for your dad and sits somewhere between a cake and a brownie - perfect!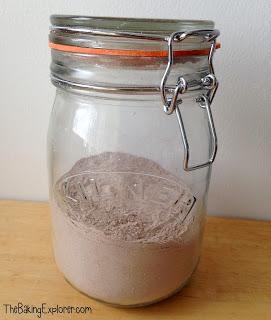 Silver Mushroom stock a variety of well known brands such as Kilner and they sent me the dry ingredients for the recipe in a large Kilner jar.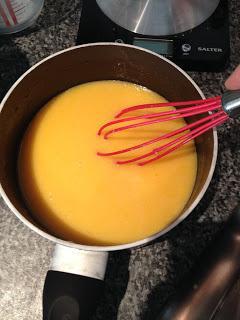 To make the cake I melted 150g butter in a pan and added 2 tbsp golden syrup. I whisked in 2 eggs and 150ml semi-skimmed milk.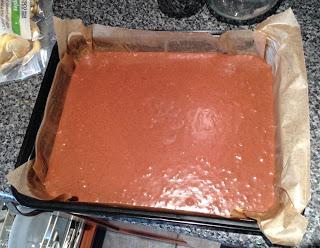 I sifted the dry ingredients into a bowl, and added the wet ingredients. I mixed it well and poured it into a lined tray.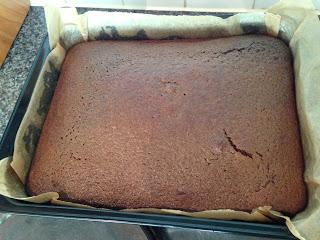 I baked on 175C/350F/Gas Mark 4 for 20 minutes.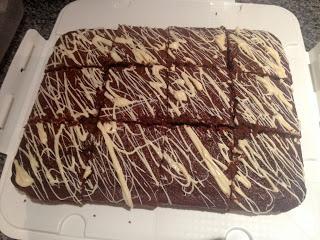 Once the cake was fully cooled I melted 50g white chocolate and drizzled it over the cake.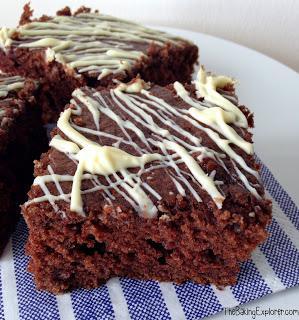 I love giving homemade gifts for any occassion and I do always find that my male friends and relatives appreciate cake more than anything! My dad is visiting for dinner today and I think he will really enjoy eating this cake for dessert! It smells amazing and has a gorgeous moist texture, I can't wait to dig in myself! You make this same recipe into a loaf cake or even cupcakes too.