Have I mentioned lately how much I love my self-hosted Wordpress blog? Don't get me wrong, WordPress.com is good, at least imo, it's better than Blogger but it still lacks some functionality and customizations.
Let me tell you, tonight My Girly Parts had its first blog post submission for My Girly Parts, and its fabulous! I'm excited to have this blogger on My Girly Parts and am anxious for ya'll to read the Featured Guest post!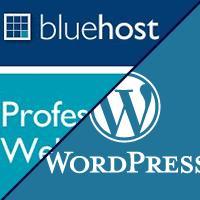 via Techknot.com
What I'm disappointed in is WordPress.com's notifications of posts submitted. NONE! It's a good thing I was checking my posts and saw it there. On my self-host blog, it emails me to let me know a post has been submitted. I can speak directly to the Contributor via the WordPress Dashboard. On WordPress.com, I had to email the Contributor and let her know it was accepted and when it would be published. Yeah, I might be spoiled by self-host but I just can't wait to move My Girly Parts there!
So when is that going to happen?
Well, I can officially move my domain, mygirlyparts.com, on January 18th. So, do you remember back when I told make sure to bookmark My Girly Parts in my post, Good Things To Come? Well be sure to have mygirlyparts.wordpress.com bookmarked because on the 18th, I will move my custom domain to my self-hosted server.
My Girly Parts can still be reached via  mygirlyparts.wordpress.com until I notify you that we've moved. The entire blog, pictures, blog posts, and comments will be moved. I'd like to keep this theme but being I have several Studiopress themes available, I might opt for one of those. Still undecided at this point.
Anywho….. just wanted to keep you in the loop of what's happening here! Hope ya'll had a fabulous weekend!
Don't forget about our FIRST FEATURED GUEST on Tuesday, January 15th!! It's a good one imo!