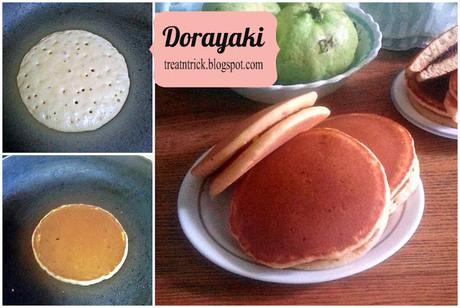 Dorayaki

is a popular Japanese pancake sandwich with sweet red bean paste,  eaten for breakfast, as a dessert or snack.
This pancake uses least liquid but more eggs to get those super soft texture.  I rest my batter for 30 minutes  before frying.
The original dorayaki is  sandwiched with red bean paste but I don't have them at the moment so replace it with chocolate and some with  peanut butter and jelly.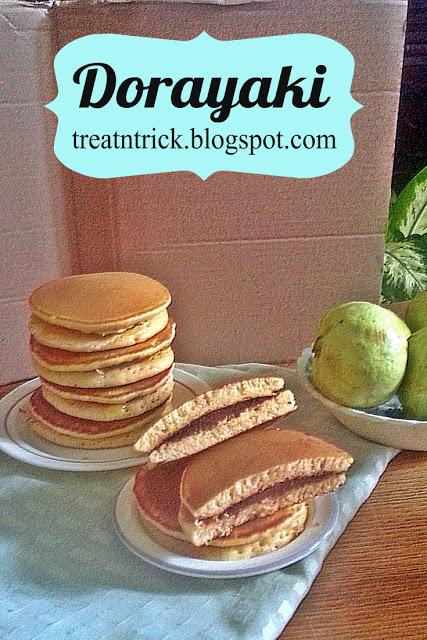 Since the batter contains sugar and honey, it tends to brown faster.   so you need to watch first few  carefully  and adjust the heat accordingly.
The fluffy and fragrant  little  

Dorayaki

  turned out so cute and DELICIOUS.   Am going to try next with other fillings such as blueberries, coconut jam (kaya), strawberries and many more.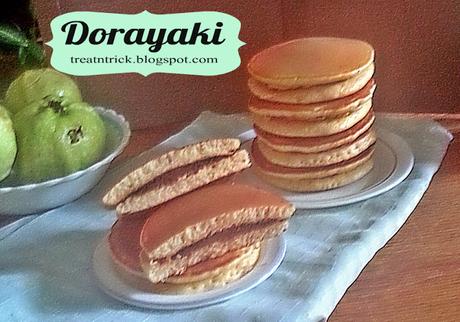 Other  dessert recipes you should check out:
Baked Eggless Churros
Quick Blueberry Oatmeal Cups 
Cheesy Quick Bread 
Best Ever Eggless Cocoa Brownies
Read more »Until Jump Break