This is what has been on my mind ALL week:
The Interscholastic Equestrian Association.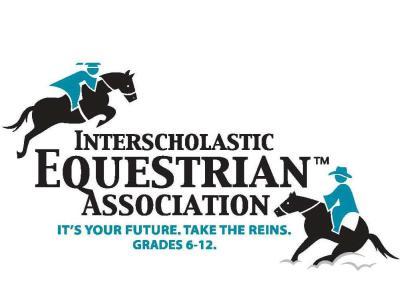 All week I have been asking myself, "Is this possible for Wichita Falls? Do I have the Resources? Do I have the Time? Do I have interested students?"  It has been question after question, and dreaming, contacting people and more what if's.
After one door closing on me a couple weeks ago, I decided I would just go straight to the next door and knock, knock, knock.
What I have discovered about being left in a hallway is that it can be a comfortable place, an anxious/scary place or an exciting place. I honestly don't think you should be comfortable in a hallway… When you get comfortable you stop moving. You settle in, make a home and the appeal of walking through an open door becomes more like a hassle. Why leave a place you are comfortable in?
I don't think you should be anxious or scared either though… Being anxious makes the hallway look dark. You begin to hold tightly to the rails and stop reaching for the doors, or maybe you get so frantic that you look for any and every opening you can find, you force open doors with pry-bars  and miss the ones that gently push open.
Today my hallways is an exciting place, and I am trying to keep it that way. I understand that sometimes it is necessary to wait in a hallway so that is what I am doing. Waiting and knocking and waiting.
My hope is that one of my doors will be a door into the IEA – Hope of Texoma Equestrian Team, and I want this door to be a door that opens for lots of 6-12 graders too!
*Amanda*