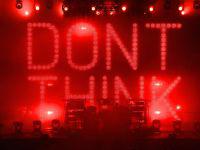 For nearly two decades, the Chemical Brothers mind-bending audiovisual live show has played to packed houses and festivals across the globe but it has never been captured on film. Until now.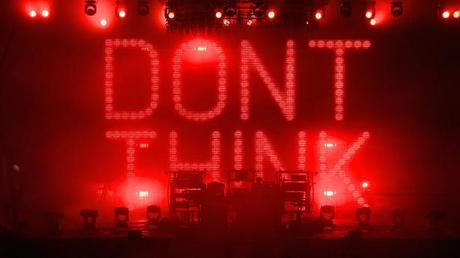 Directed by long-term visual collaborator Adam Smith, it's the first time the full Chemical Brothers live experience has been captured on film and, as you'd expect, it's a front-seat psychedelic assault on all your senses at once.
You blink awake and find yourself halfway up the side of a Japanese mountain. It's night time, right at the sticky middle point of summer. You're in an opening in a darkened wood surrounded by – say – 50,000 other revelers, each of them frenzied; delirious from an all-encompassing psychedelia that seems to be emanating from a stage somewhere in the near distance. Above you, lights swoop and strafe across armies of marching toy robots and galloping deconstructed horses; paint balls explode in front of borderline psychotic clowns. You're in the thick of it, consumed by the spectacle, absorbed into the crowd, surrendering to the noise and the visuals. Stunned by the jaw-dropping intensity of what you're witnessing, just one thought flashes through your febrile mind.
From February 1, Don't Think will be released on over 500 screens in over 20 countries worldwide for exclusive late night screenings. TICKETS ARE ON SALE - BOOK NOW