<a href="http://www.bloglovin.com/blog/3171836/the-lovely-vice?claim=txyw8au732j">Follow my blog with Bloglovin</a>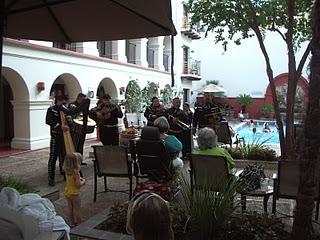 I had the chance to go back to San Antonio last week and celebrate my birthday with some of my dearest friends and family.
I stayed  at the Mokara Hotel & Spa, formerly The Watermark Hotel, which is the only four star hotel in San Antonio. The service was superb! not even one person was moody nor rude. I had a lot of free time to enjoy the spa and I can't wait to go back in the summer and take advantage of the rooftop pool with an amazing view of downtown SA. It has a priviledged location, facing the riverwalk you can easily walk around the city and visit the famous landmarks like the Alamo, La Villita and of course take a ride on the riverwalk boat. Right across the river there is another hotel that I loved, La Mansion del Rio where I had an amazing brunch on Sunday right before I left.What a nice way to say goodbye to a great city with lots of history and traditions.