In many destinations around the world we've found that we were able to navigate around, learn about the sights, and leave with a good understanding of the history without paying for a tour guide.
In Machu Picchu and the surrounding region of Peru, you won't be so lucky.
This is one attraction where you absolutely need a guide because, quite simply,
the ruins have no posted signs or information
.
The Ruins are Not a Museum
On
our Adventure Life tour
we were lucky to have an incredible guide who took us to all of the sights in Cusco, the Sacred Valley, and even Machu Picchu itself.
It didn't take long before we caught on to a startling trend- there are no signs at any of the ruins!  No descriptions in Spanish, definitely none in English, and only a few signs pointing directions if you are lucky enough to spot them.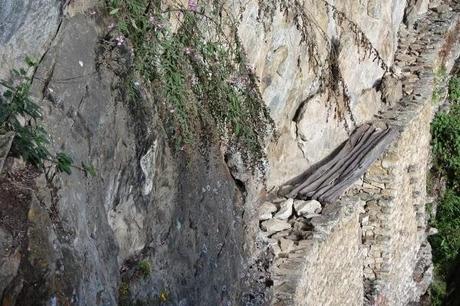 We frankly found this to be quite odd for an attraction that is one of the most popular on the planet.  An attraction as sought after (and expensive) as Machu Picchu would have signs about every 10 feet anywhere else in the world, but here we found none, and the trend was present in the entire region.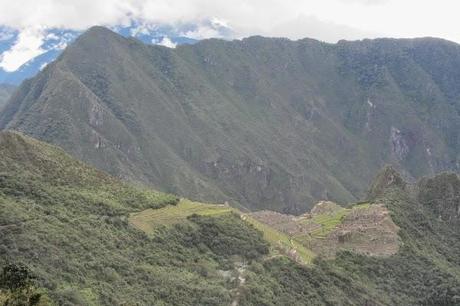 There is no posted history about Hiram Bingham discovering the site in 1911 (he was actually directed by a local farmer who knew where it was and met a few people living amongst the ruins as well).  There are no signs talking about the history of the vertigo-inducing Inca Bridge (or the other similar paths that are present and unused).  There isn't even a grand welcome sign at the Sun Gate for those who trekked many days on the Inca trail (not that we're complaining about that one)!
You Are Alone With the Ruins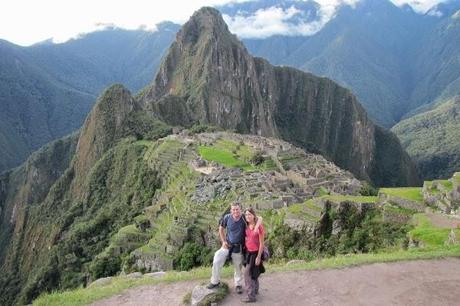 In a way there is something nice about not having signs.  You can quite literally say that you are alone amongst the ruins in their preserved state.  They feel like a recently restored archaeological site instead of the museum feel you get everywhere else- and that is even taking into account the throngs of tourists that descend upon the ruins each morning. 
But on the other hand,
you learn nothing in the process from Machu Picchu being set up this way.
In this post we're keeping our sharing of the history at a minimum to prove a point.  Look at the photos, imagine you are amongst the ruins, and then take a moment to consider that you have no other information other than the few facts we mentioned. You won't get anything else out of an independent visit other than these gorgeous photos, and even they may be not as nice if you fall into the predictable visitor circuit.
After letting that sink in, you must ask yourself one thing:
Do you really want that to be how you experience Machu Picchu?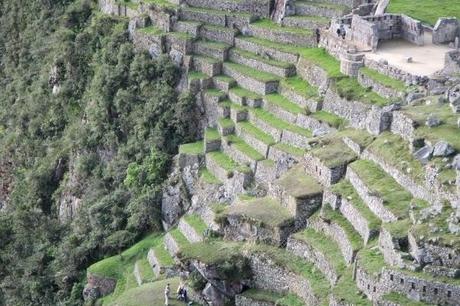 We'd like to thank our friends at Adventure Life for inviting us out to experience their Machu Picchu by Train tour.  The experience was by far our favorite in Peru and our guide Jose was one of the best we ever had.  Check them out!