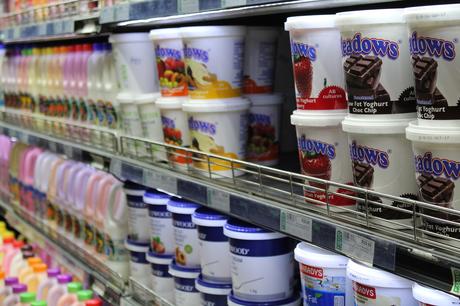 Yogurt Refrigerated Products Food Market Supermarket
Selling products in business is always going to be a little different compared to offering a service. Although, there are overlaps in what matters like presentation. You need to make sure that you deliver a service that looks as great as it is and this is also true when you market a product. If the product doesn't look good, the quality won't matter. This is why you need to think about a few little details here that can have a larger impact than you would probably imagine on sales.
Packaging
You do need to make sure that you get the packaging right for whatever product you sell. Ultimately, this is about making sure that the box looks as good as what's inside. The simple example to keep in mind here is a can of beans. Imagine you are in a store and there are two possible brands of beans to buy. One has a colorful label, with rich, orange beans displayed on the side. The other Is just a white label with beans scrawled in pen. Which one do you buy? Most people will choose the first tin because appearance and first impressions do matter.
But it's not just about presentation. It's also about the message that you want to send. You can send a message with your packaging. For instance, you can choose a packaging option that helps keep your products easy to recycle like cardboard. In 2018, this is going to be an attractive possibility for a modern audience.
Making Your Mark
You do want to make sure that the company name and the logo are somewhere on your product. This will ensure that your product is clearly part of the larger brand that you have cultivated. It's a way of showing customers and other consumers that a product with this mark means quality. You might want to think about how you are going to add this mark. For instance, with metal products, it makes sense to use laser engravings from solutions like boss lasers. You can also think about how to display the logo on the packaging as well and make sure you have the right creative design work here. Remember, it pays to go professional rather than to cut corners here. Ultimately, you need to make sure they know the company selling this product is successful.
Deliveries
Are you delivering your products to customers? If so you need to make sure that you are offering the best delivery possibilities for them. Do think about providing free deliveries where you can and keep turn around times low. You don't want to leave customers waiting days for your products to be shipped or sent. Do this and expect to lose them to the competition, even if they haven't reached the same level of quality during production as you have.
We hope this helps you see that small details can have a massive impact on whether or not customers buy the products you offer. Ultimately, it's all about getting the edge over other sellers on the market.