Today I did a visualization exercise with my women  in a substance abuse group at work . It was fun. We talked about  wandering in and throughout a house that we had never been in before. Funny, how as we talked and explored  the rooms though description, several of the rooms the women observed and admired  had very similar themes. Cozy couches, fun rooms with loads of comfort  bright rooms and  special pillows… I thought it was neat. Several  white picket fences appeared and kids slides and  toys were in the yards of these homes. I asked that in the home they place a" safe haven room" –  a room where they could have a special cozy, safe place to retreat. Most of the rooms that offered this kind of feel were rooms that had soft breezes blowing through them, or bright colors or perhaps  pictures of family members and memories to reflect upon.
One of the women, said  after we explored the rooms: "Is it really ok to dream a dream like this?" ( As if she had to have permission. ) She commented on how  she believed it would happen, but she wanted to know could it be a goal that was reachable. "Does it have to be a long term goal, so far away?" She asked: "Is it healthy to have small term goals, first?" I thought about it and considered how some have trouble believing in dreams because they seem so unreachable. Somehow I don't believe she was asking me about the dream because she wanted to  see if it was possible to have that dream, I think she wanted to ask me about it, because she wanted someone  else to dream with her.
I believe we all need someone to believe with us. It's so  daring to dream as it is… getting someone to believe with you, just makes it even sweeter, because you learn you aren't alone. It was just an exercise.  Yet when I asked them how they felt after it, they all agreed they were  in a very peaceful, enlightened and refreshing state of well-being.
A few weeks ago my husband asked me what I had dreamed about lately and I realized I had not been dreaming.  That the ups and downs of life had occupied my mind and  stopping up the  dream pipe in my mind. He asked me  with great disappointment " Why aren't  you taking the time to dream?"  And I didn't have an answer. I just indicated I had not done it. He encouraged me  to never stop dreaming. He  informed me: " if you ever need someone to dream with you, let's just stop and do it again." That's such a good practice.
Keep dreaming, people, keep dreaming… you never know when your dreams may come true.  However, if you STOP believing … they may never materialize.
 Lanngston Huges sums it up pretty well he says:
"Hold fast to dreams for if dreams die, life is a broken -winged bord that cannot fly."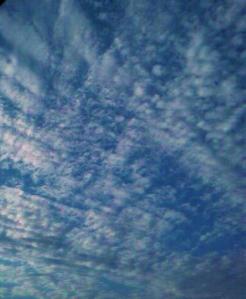 by jenrene owens
And lastly,  I saw this dream story online:
"A man lay on his bed at the end of his life waiting to die.
His Dream came to pay its last respects and bid farewell to the man who had never used it.
As it entered the room the man looked down in shame.
"Why did you not realize me?" the Dream asked.
"Because I was afraid," the man said.
"Afraid of what?" asked the Dream.
"I was afraid I would fail."
"But haven't you failed by not attempting to use me?"
"Yes I have, but I always thought there would be tomorrow."
"You fool!" said the dream, "Did it never occur to you that there was only ever today… the moment that you are in right now?
Do you think that now that death is here you can put it off until tomorrow?"
"No." said the man, a tear gently rolling down his cheek.
The Dream was softer now, because it knew that there were two types of pain – the pain of discipline, and the pain of regret – and while discipline weighs ounces, regret weighs pounds.
Then the Dream leaned forward to gently wipe away the tear and said, "You need only have taken the first step and I would have taken one to meet you, for the only thing that ever separated us was the belief in your mind that you couldn't have me."
Then they said goodbye and they both died.
~~~~~~~~~~~~~~~~~~~~~~~~~~~~~~~~~~~~~~~~~~~~~~~~~~~~~~~~~~~~~~~~~~~~~~~~~~~~~~~~~~~~~~~~~~~~~~~~~~~~
Please take some time to share your dream: I will dream with you.