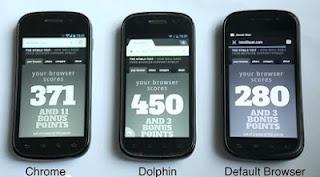 Dolphin Browser HD, one of the popular browser in Android and IOS are developing a huge improvement. 
This change will make it claimed to be faster, especially on HTML5.
User Interface (UI) is as clean when compared with Chrome for Android. 
But Dolphin Browser HD beta has two advantages for users, one of which is to render to the Dolphin Flash content. 
Dolphin can render even
faster
on heavy Flash. According to a written claim Dolphin Browser via his blog, Dolphine Engine rendering 5-10x faster than the default Android browser, 100% faster than Chrome and got a 450 when tested in HTML5test.com.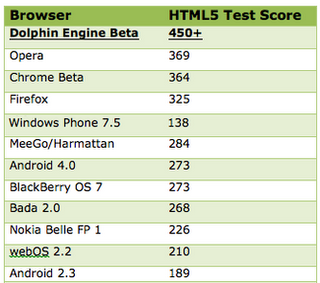 Tests conducted at a number of websites showing this beta runs quite stable for regular use. 
For those who want to try it, download it via this link . source