Recently, Tuesday Morning, a discount store, announced that they had received some sought after Mattel stock- Silkstones, Barbie Collectors Club dolls, reproductions and, what I was most excited about, the reproduction Barbie Dreamhouse. After a few days of stalking our stores, one called saying that they'd received the Dreamhouse and I rushed in to buy it!
Based on the 1962 version of the Dreamhouse, this August 2017 release originally cost $100.00 and was sold on Mattel's website. Along with a strange and unexpected collection of collector Barbies, some originally intended only for the Barbie Collectors Club, Tuesday Morning had the Dreamhouse at a much more affordable $60.00. (Silkstones were between $40.00 and $50.00.) Considering that you receive not only the Dreamhouse, but also a reproduction 1960's style Barbie, that's a steal!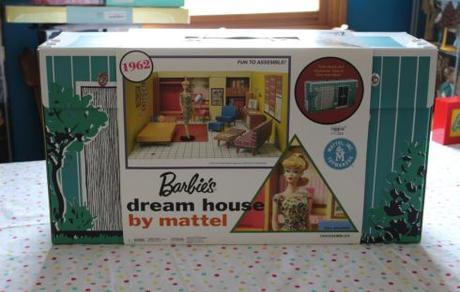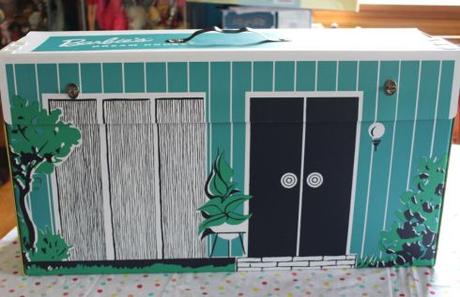 The Dreamhouse is made of thick cardboard and is designed so you can fold it up into a carrying case when not displaying or playing with it. The cardboard furniture is not assembled. Part of the fun of this reproduction Dreamhouse is putting all the pieces of furniture together– no glue or tape required! It's rare to see the original house for sale without a few pieces of furniture that are a little bent out of shape, so I love that these pieces are new and fresh looking! Furniture items include: a super cool hi-fi stereo/tv set, a back wall that features bookshelves, a closet and vanity, a couch,  an ottoman, coffee table, chair, lamp and bed. There's also accessories to the furniture pieces, like records, pillows and an adorable framed photo of Barbie's beau, Ken!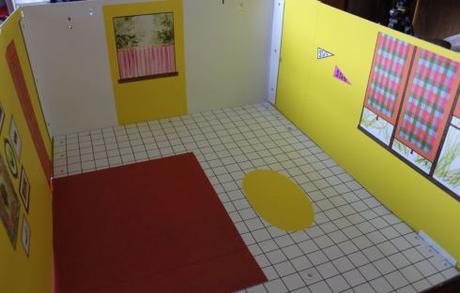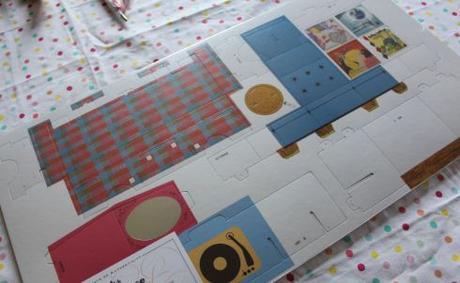 As far as assembly, I found most of the pieces to be easy to assemble. The back wall piece is the most troublesome, as it's literally the entire back wall of Barbie's Dreamhouse. The lamp is also kind of tricky, as it's the most fragile of the pieces with the scoring on the cardboard. Be careful when making the lamp as it's easy to accidentally rip a piece of it. There's a handy instruction booklet that is actually pretty helpful. I would recommend using it when working on the furniture.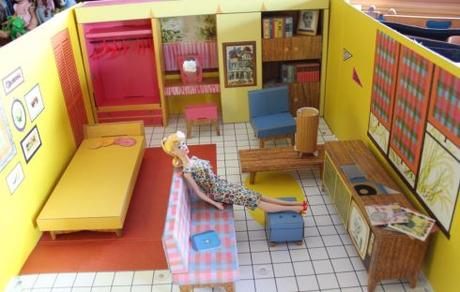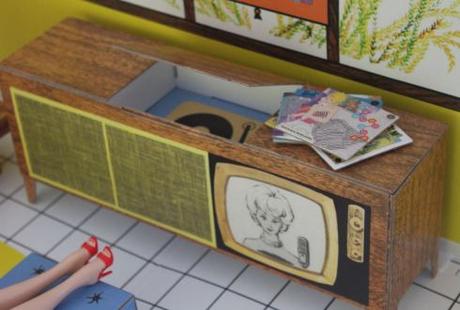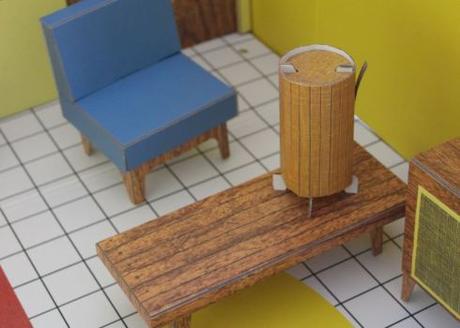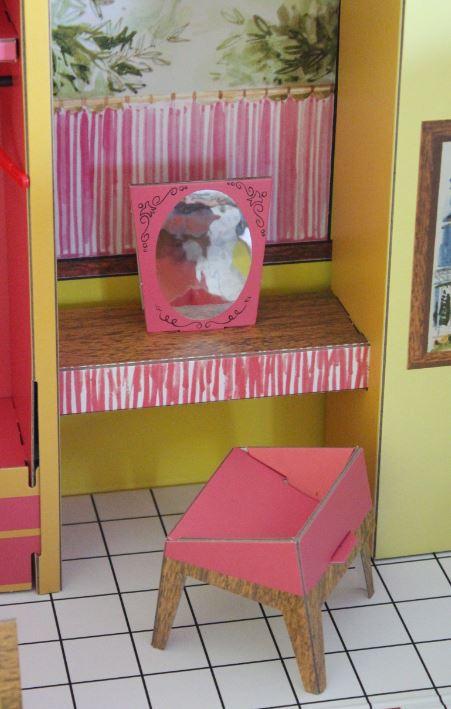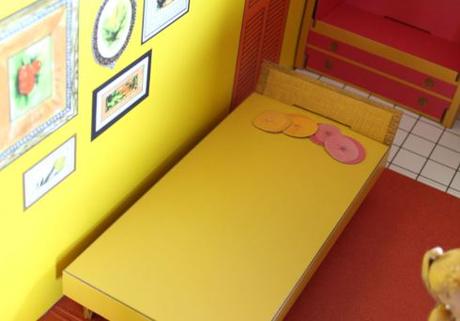 I personally think this reproduction Dreamhouse is pretty awesome. I love that it's new! I don't have to worry about water damage, rips, stains, mold or any other number of things that usually come hand in hand with buying cardboard Barbie houses. Personally, I wish Mattel would just go back to using materials like this for their houses, because they are way more portable and don't take as much time to set up. (The last 'new and modern' Dreamhouse we built was a nightmare.) It's also a huge perk that all the furniture pieces fit inside the Dreamhouse when folded. There's so much play value here! Mattel did a great job on this reproduction. With them arriving at Tuesday Morning, I doubt this will happen, but I would love if Mattel released other reproduction playsets from this era. Fingers crossed?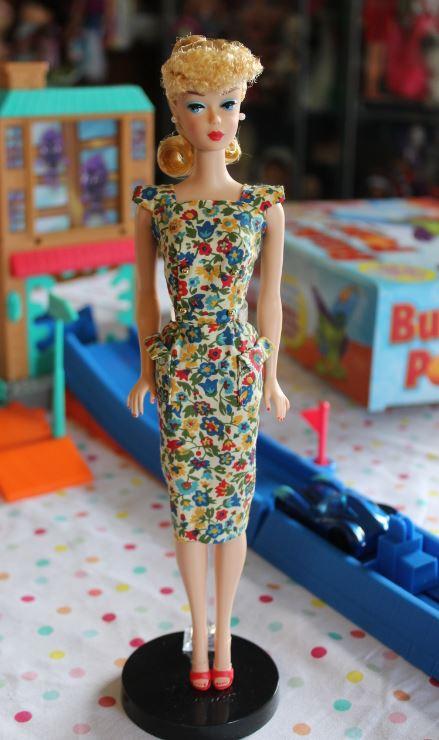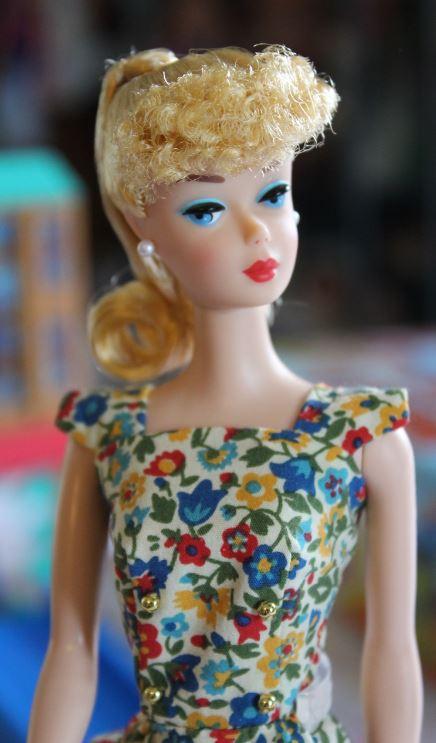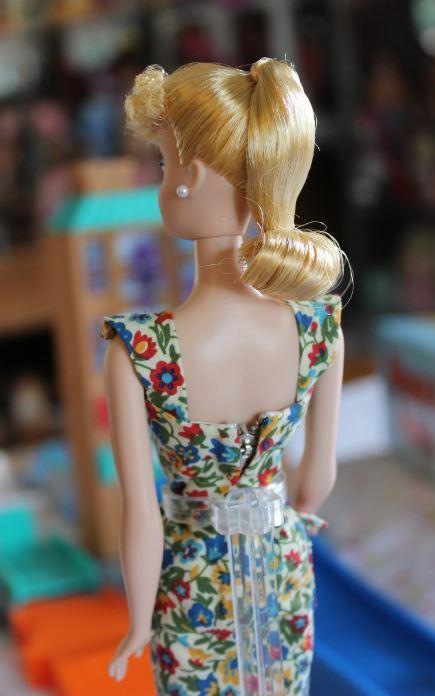 The blonde ponytail Barbie that came with this set is adorable. She's done in the 1960's style complete with sheath dress and painted nails. The painted nails are one of my favorite aspects of Barbie's of this era. The hair is styled perfectly, too! A true 1960's Barbie would be a little heavier than this reproduction, but when it comes right down to it, the Dreamhouse reproduction is a much more quality doll than we're seeing in stores at the moment.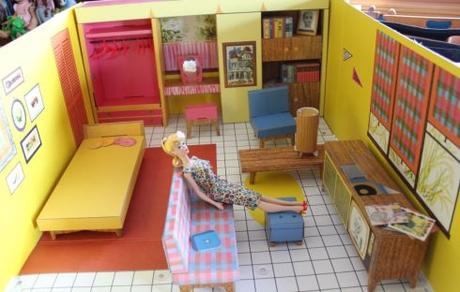 What do you think of the reproduction Barbie Dreamhouse? Let us know in the comment area!
Advertisements
August 16, 2018. Tags: Review. Uncategorized.