Paper Poppets are "paper girls living in a perfectly posh paper world". Sent for review was the Paper Poppets Story and Activity Set. Paper Poppets are cool, delicately drawn paper dolls.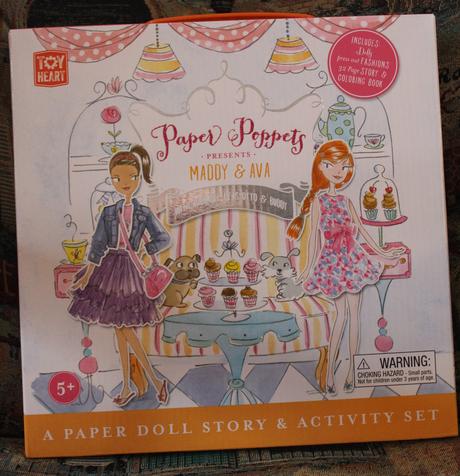 This deluxe set comes with two paper dolls, Maddy and Ava, and their pets. Each paper doll has a super cute wardrobe that allows you to layer their looks. The dolls and outfits are perforated and easy to remove from the paper around them. My favorite thing about these paper dolls is how delicately drawn they are! The dolls are classy and cool looking and their fashions are super cute!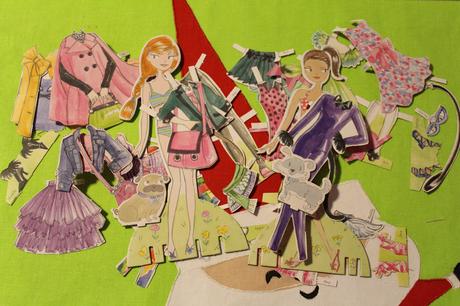 It also includes a storybook. Inside the storybook, there are coloring pages to match the narrative, as well as additional outfits for your paper dolls. The outfits found in the book will need to be carefully cut out. You may find it hard to cut the clothing out, because by doing so, you're ruining the graphic on the back of that specific page. If that's the case, just photocopy the looks and go from there!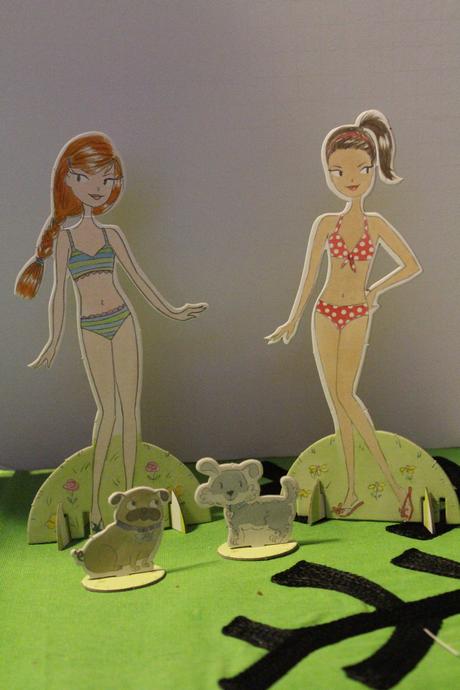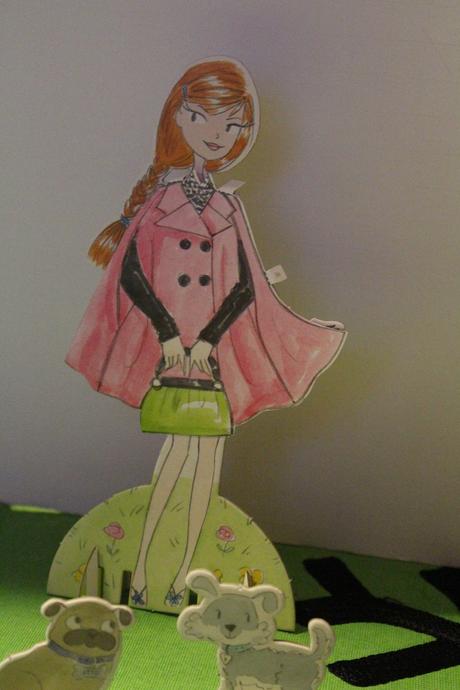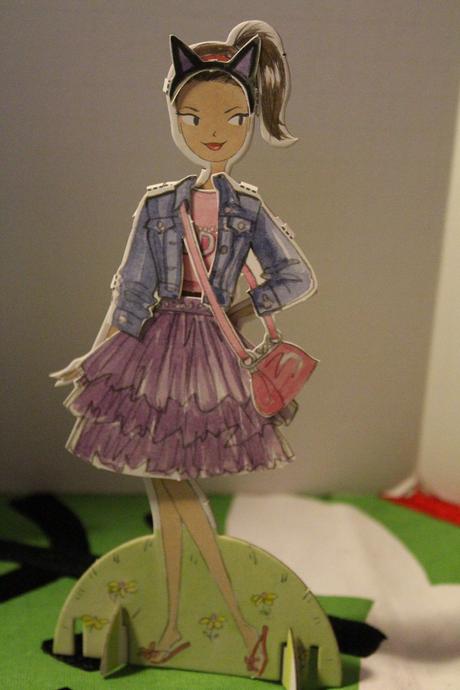 If Paper Poppets are up your alley, check out their website! Don't forget to request a printable pajama page for your Paper Poppet doll.
Besides being available on their website, you can also find these at select specialty shops. What do you think of Paper Poppets? Share your thoughts in the comment area!
Advertisements
&b; &b;
December 16, 2017. Tags: Review. Uncategorized.