Last year, I was bored and looking for a good animated tv show. I stumbled upon something called 'Miraculous: Tales of Ladybug and Cat Noir', commonly referred to as 'Miraculous Ladybug'. It took half an episode for me to get hooked! Of course, I zoomed through the rest as quickly as possible, which took a while, as I couldn't find all the episodes in French audio and English subtitles immediately. (That's the only way to watch it!)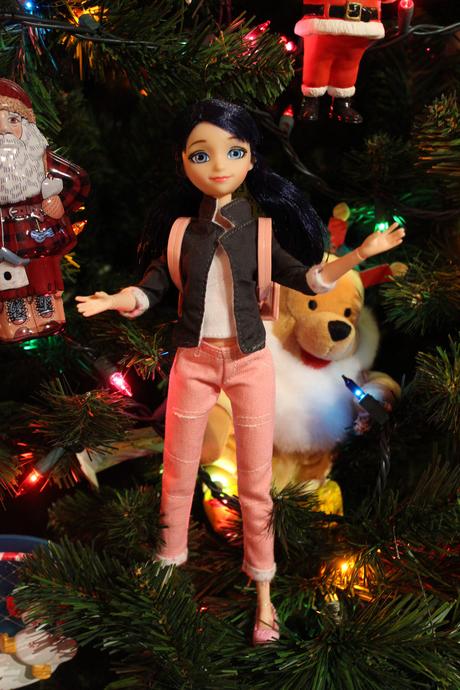 So, fast forward to a few months ago when the Miraculous Ladybug dolls first started hitting toy stores. While I'm not crazy about all of them, I have always had a fondness for the Marinette doll. Eventually, I bought her (on sale). Finally, I've made the time to write about her!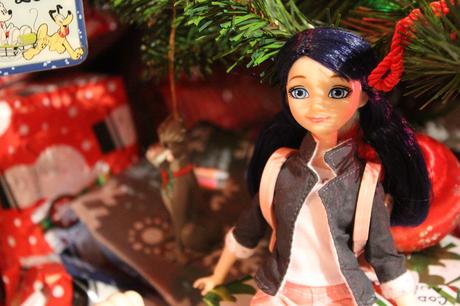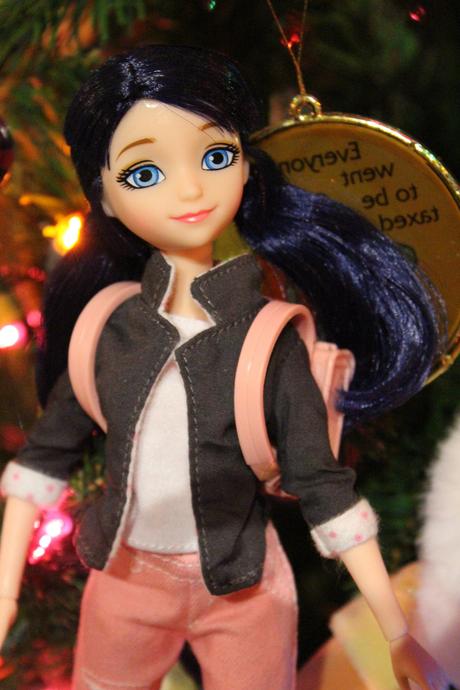 Made by Bandai, Marinette stands at 10.5″ tall. Her vinyl body is articulated with shoulder, elbow, wrist, hip and knee joints. The articulation isn't the best around, but it's decent. Her hip joints work surprisingly well considering her tight pants. Marinette is dressed in her traditional look: a white shirt with flowers, black jacket and pink capri pants. Her pink flats are removable, just like the other clothing pieces.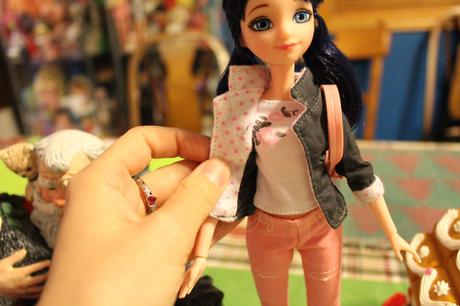 While Marinette's cartoon counterpart has short blue hair, her doll has considerably longer hair. It's an interesting change from the original inspiration. The dark blue color is super accurate, though. On a similar note, Bandai did a good job with the side bangs, which are gel'd down.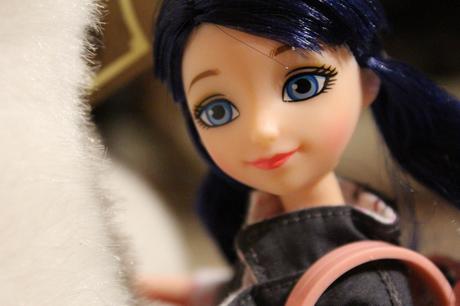 What makes or breaks any kind of doll is the face. I think Marinette's face is adorable! Sometimes, dolls based on animated characters lose all their charm when made into doll form. That is not the case with Bandai's take on the Miraculous Ladybug line. Marinette has a vibrant face that totally fits her cartoon counterpart.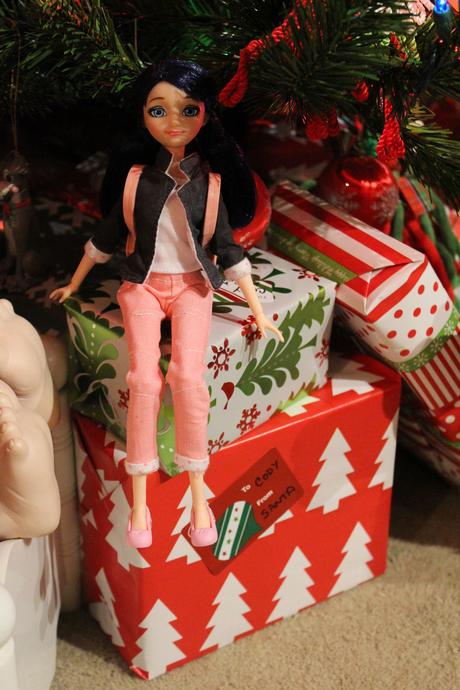 What do you think of Marinette? Do you have any of the Miraculous Ladybug dolls? Share your thoughts in the comment area!
Advertisements
&b; &b;
December 16, 2017. Tags: Review. Uncategorized.