It's time to review Hasbro's Disney's Descendant 2-pack with Mal and Ben! Mal, Maleficent's daughter, and Ben, the son of Beauty and the Beast, (spoiler alert) share a budding romance in the Disney Channel TV movie about the teenage descendants of everyone's favorite heroes and villains.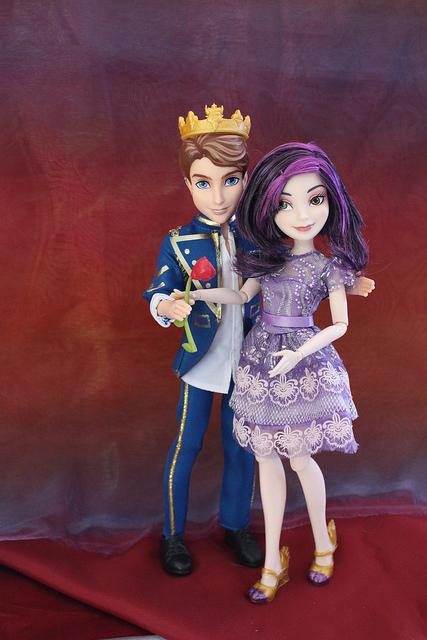 Let's start with Ben.  There's something great about the design of this Ben doll. Yes, he looks like a total cartoon character, but you know what? I love it! Unlike the girls, Ben has molded brown hair with some light brown highlights painted in the front. I'm actually fine with the molded hair.  Many times, companies just don't root and style boys hair properly when they try to use 'real' hair.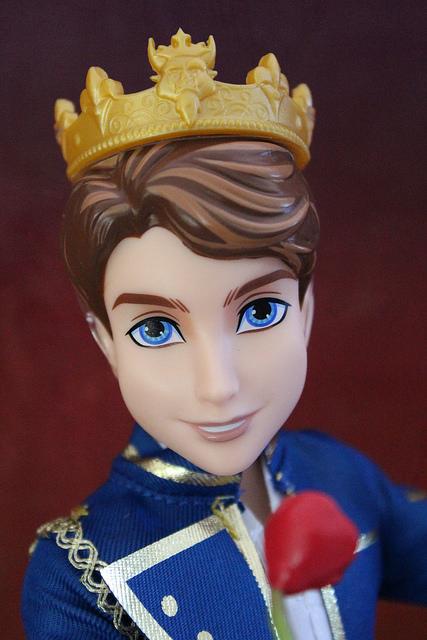 His long face features two thick painted eye brows, large eyes and a friendly smile.  He looks like a very handsome animated prince and fits in well with the girls.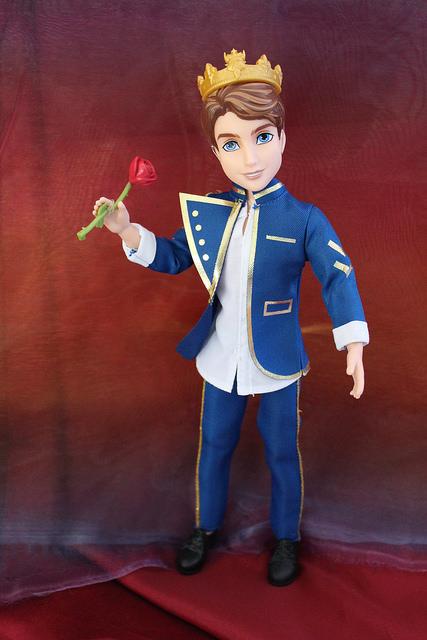 I'm on the fence about the quality of Ben's outfit.  It almost has a 'craft project' sort of feel to it.  The asymmetry of the collar is cool, but the blue fabric used to make the jacket with the attached white shirt is super thin and looks a little cheap. That being said, it fits him well.
Moving on to this body, Ben has joints in different places than the female Descendants dolls.  Ben's head moves like the girls, fluidly in all directions.  He has joints in his shoulders and elbows, but not his wrists.  Ben also has joints in his hips, knees and ankles. I really, really miss the wrist joint.  Doll companies don't realize how important it is to have a wrist joint, especially on the male dolls, when posing them for photos.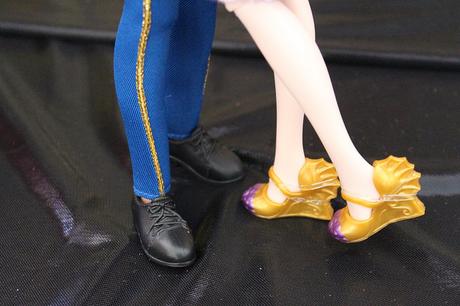 Ben comes wearing a solid pair of black dress shoes, a gold crown upon his head and a rose in hand for his lady love, Mal.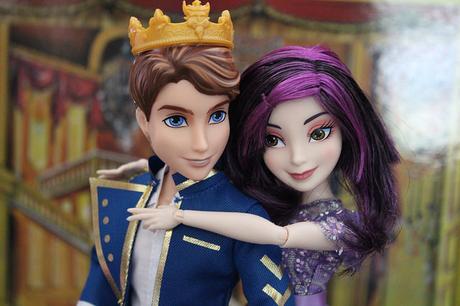 Mal has a head of black and purple hair.  It's cut short in the back with long curls in the front. Surprisingly, it's not sprayed down as much as I expected. The style is different, but I kind of like it.
Her heart shaped face is decked out for an afternoon date with Ben. Above her large, brown anime-esc eyes is a creamy pink shadow and long, thin purple brows.  Her painted lashes are long.  Mal has a light blush on her round cheeks and has a tight plum colored smile. The colors look great on her pale skin.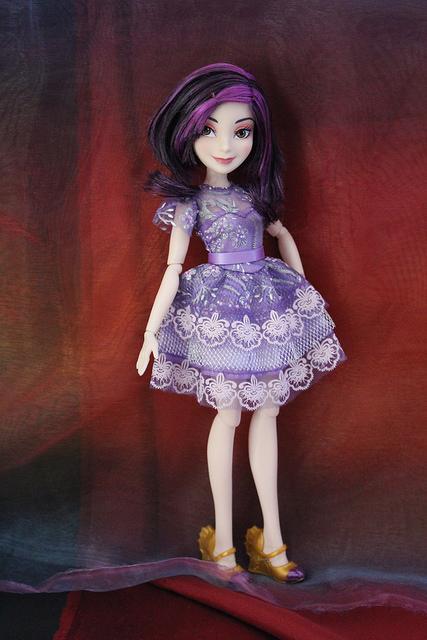 Mal wears a super cute light purple dress with short sleeves and a layered skirt. It's a cute, innocent look for Mal, the daughter of one of the most villainous villains. The muted color scheme of her outfit is a surprise, but looks great with her hair.
Mal wears gold shoes with purple accents.  They are wedges, which make them great when it comes to posing her.   She stands on her own better than Evie.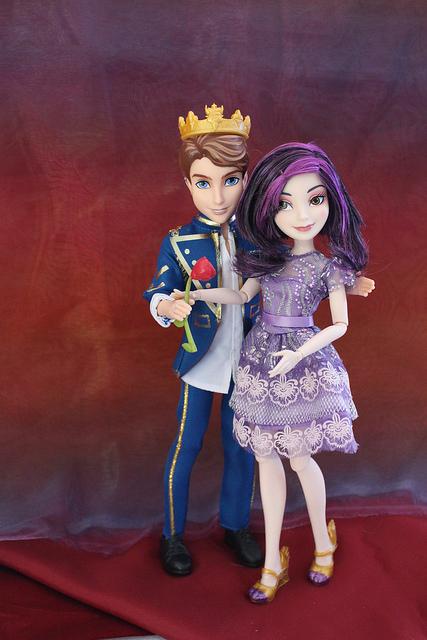 One thing that I have to complain about when it comes to Mal is her body. It has more issues than the other Descendants girls I have tested. First, Mal's elbows have a tendency to hyper extend. Second, because Mal was positioned in the box to look like she was holding Ben's hand, her strangely long fingers are now bent in a weird way. Last, her hand sculpt is a little weird.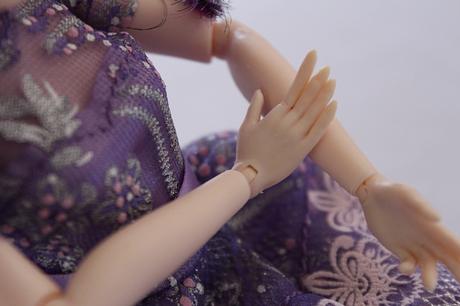 This is a pretty cute 2-pack.  Mal and Ben look good together and, in general, I like this set.  Ben's look may be a bit polarizing to the masses, but I am a fan of his cartoonish design.  And Mal? Besides the issues I have with her body, her sculpt is nice and I like her anime-esc expression.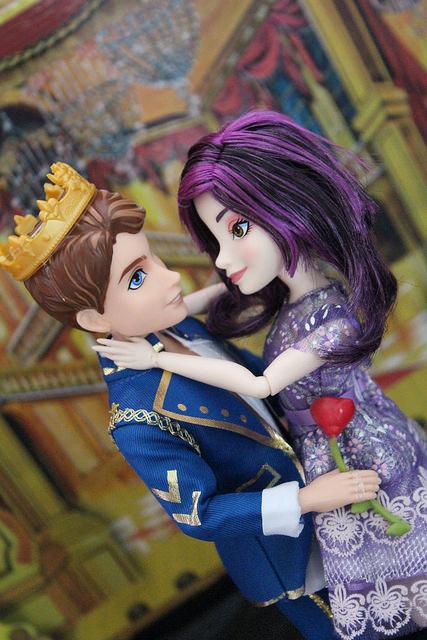 More Pictures can be seen
here
. Video Review:
What do you think of the Mal and Ben Descendants 2-pack?  Share your thoughts below.
*This product was sent to me for a fair and honest review. All opinions are my own.
September 30, 2015. Tags: disney, hasbro. Introductions & Reviews, Uncategorized.