At the last Chicago Doll and Toy Show at the Kane County Fairgrounds, I picked up an Ideal Giggles.  I had rerooted a Giggles in the past for my mom and decided it was time to purchase my own. This Giggles was a steal at $15.00. Giggles had very dry hair and was in desperate need of a reroot when I picked her up.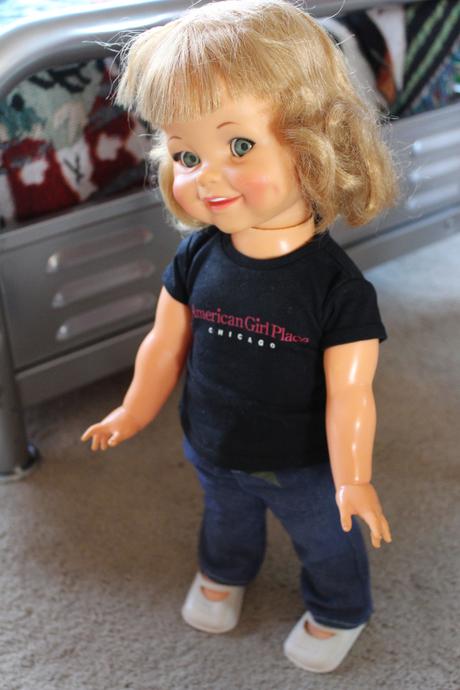 Giggles-Before
I knew that Giggles needed a fun and funky hair color, so after much debating on Dollyhair, I decided to order 5 hanks of nylon Dragonfly.  Dragonfly is a vibrant green that reflects a blue tint when in the sun. It's a very cool color. There's so much depth to it. I love it!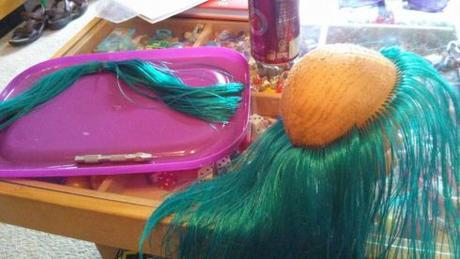 Re-root in progress
After a day and a half of rooting and 3 hanks of hair (long Barbie length), Giggles was complete. Her dull dirty blonde hair was gone, replaced with a wicked cool shade of green. Unlike other dolly reroots, I actually ordered more than enough hanks of hair this time around, which means I have two full hanks to play with on other dolls.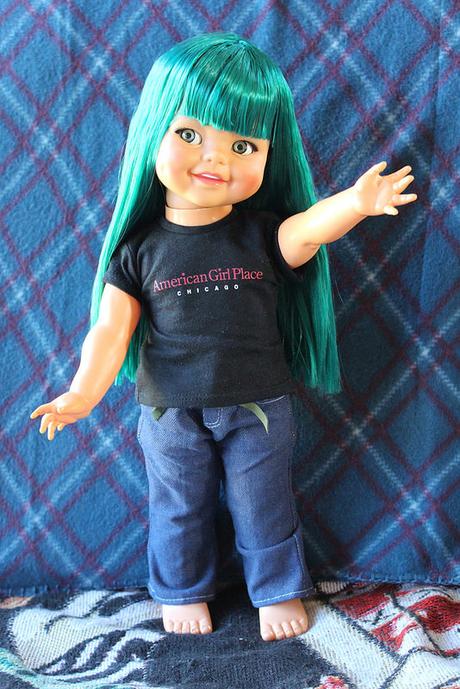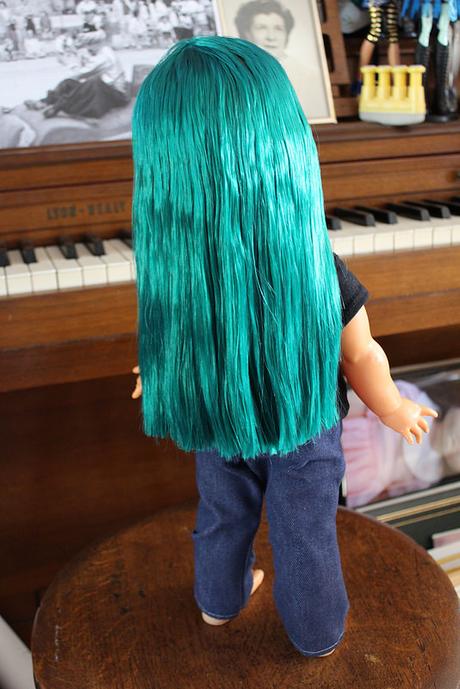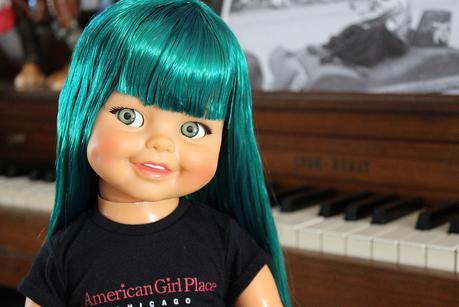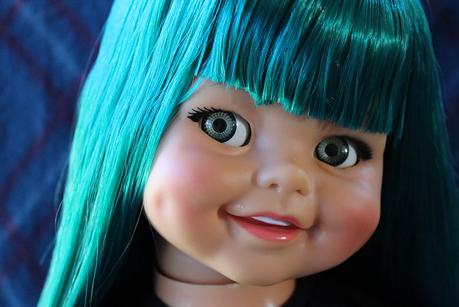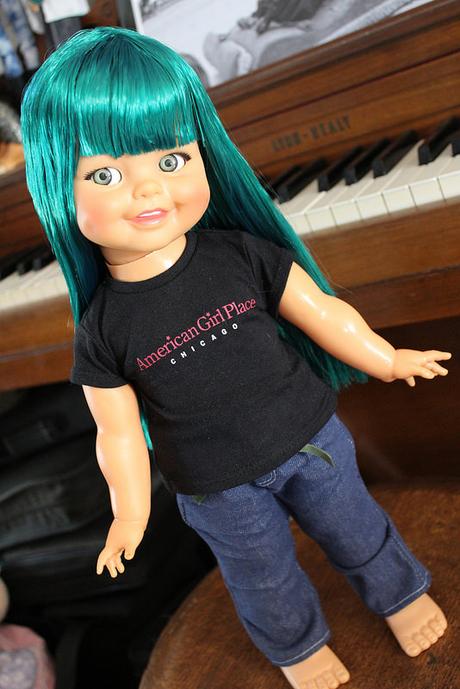 I'm in love with how this Giggles turned out. (Now, all she needs is a new outfit!) Her green hair gives her tons of spunk!  Have you rerooted something recently? How'd it turn out? Have any thoughts on Giggles transformation? Leave a comment below.
July 31, 2015. Tags: Giggles, Ideal, reroot. Re-Root, Uncategorized.