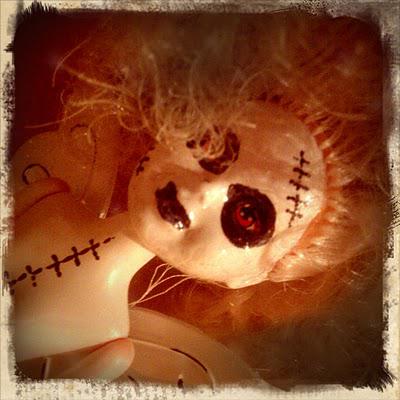 I'm not entirely sure how these evil fairies will be used but I couldn't wait to share them with everyone.
I found these 'cute' little fairies at the Dollar Tree and to be honest, their eyes creeped me out so I thought "perfect"!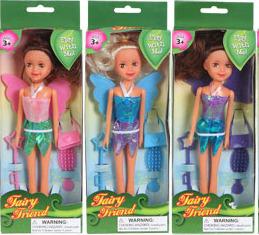 I used masking tape to cover their hair and eyes and sprayed them like crazy with white spray paint.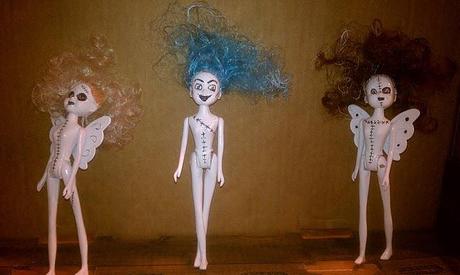 After the paint dried I used a black sharpie to creep them out even more.
draw black circles around their eyes (they already come with creepy red eyes)

randomly place stitches over their bodies

wildly tease their hair