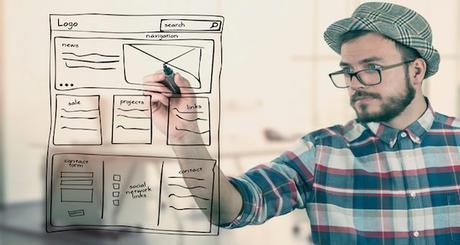 February 14, 2017
0

Email This Post

Print This Post
Does Your Website Stand Out…or Just Fit In?
It's 2017 and the minimum standard for website design is "good." As an integrated marketer, you know that your website is much more than a place for people to check out your products or services; your site contributes to your branding, builds a connection with visitors and, ideally, encourages conversions. So, what can you do to ensure a better-than-good website experience?
Using this checklist from Website Magazine is a great first step:
Look at what others are doing. Consider the user experience: is the site well-structured, organized and easy to navigate? Examine other sites, both in and outside of your industry, for elements you can replicate. Consider aggregators for inspiration.
Nail down the basics. Master the fundamentals for building a solid site with domain and hosting. Also ensure that you create great content that propels a reader through your site.
Polish your messaging. All of the elements that make up your site, including text and images, should communicate clear and useful information about your business. Establish a good content flow to guide visitors through the site and encourage conversions.
Make it yours. Now that you've done much of the initial legwork, set your site apart: experiment with unique layout, strong images, and resonant content. This article gives some ideas for elements that encourage readers to take a good look around.
Profile your audience. You can't be everything to everyone. Look at your customer personas: how can you create the best experience for your audience? Consider how to appeal to what your ideal buyer needs, wants and craves, and target them with audience-relevant content.
Understand success is more than design or words. No matter how well put together your site, you must generate traffic to and through your site. Encourage conversions and lead-generation with these tips, and remember these guidelines for encouraging visitors to poke around your site.
Rinse and Repeat. Your work doesn't end once your site is live—or once you've launched a digital campaign to drive traffic. Your website will benefit from constant refinement of content and messaging in response to metrics, traffic, conversion and audience response.
To add an eighth point: don't be ordinary. Be better than good; be extraordinary, be relevant, stay current and fresh, and be responsive to your audience. As we move into 2017, integrated marketers that take these lessons to heart will find that number eight falls into place on its own.