People always say when you have children you will never get a decent rest.  That is so true!  Children always seem to have an abundance of energy.  Instead of spending the February half term stuck at home, why not treat your family to a break at Butlins?  There have so many indoor and outdoor activities for the family.
We always like to book at least half a year ahead in order to get some savings for a better deal.  Also it means that we have something to look forward too!  We always looking forward to spending more time with our children and having a holiday means exactly that.  At Butlins, they also offer Get Busy Club sessions for 5 to 8 year old where you get to join in for craft time and other activities.
Of course, they do have last minute deals, so do visit Butlins for more info. 
Pick a place
Butlins have three fantastic resorts: Bognor Regis, Minehead and Skegness.  All their resorts are on some of the UK's most beautiful beaches.  Surrounded by lots of open space and natural beauty, there's plenty of great places to visit during your stay.
Not been to Butlins before and not sure where to choose?  You should read the personal reviews from the Butlins Ambassadors!  They will give you great insight on each resort and the activities.
Indoor or Outdoor
If the weather is too cold, why not check out their indoor Splash Waterworlds?  From a shallow beach area for little ones to a wave pool for older children and adults.  Or ride on the raft rides, flumes or drift around the lazy river.  There are always qualified lifeguards around to keep you safe.
If your children prefer to walk around, why not try out the traditional fairground or participate in a sports session?  For example, there's football, fencing or climbing etc.  Burn off your children's energy before you sit down and relax to catch one of their West-End quality shows or children's storybook Pantomime!  With a giant storybook, great costumes, cool sound effects and infectiously funny acting, they will bring a smile to your face!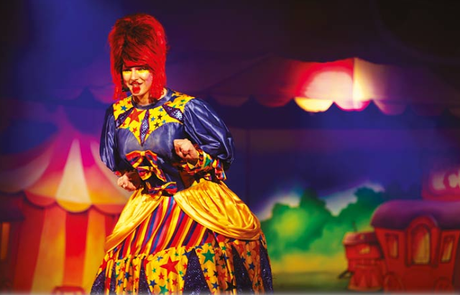 Don't wait too long and book now for February half term breaks in 2014!  Also, book now to secure a place for your children in some of the sports and craft sessions.
Disclosure: Image and Video from Butlins.